Summary

Biden has unveiled the much-anticipated coronavirus relief package of US$1.9 trillion.
The focus of the American Rescue Plan is to provide sustenance to families, businesses, and local and state governments.
As per the US Labor Department figures, unemployment claims jumped to 965,000 due to the pandemic-induced restrictions.
A long-raging presidential battle packed with a series of overturning events appears to be finally over, and Joe Biden is expected to take oath as the US President in a public ceremony on 20 January 2021. However, before assuming his office, Joe Biden on Thursday, 14 January, unveiled a massive coronavirus relief package of US$1.9 trillion to boost the economy.
Biden's election campaign where masks served as a typical symbol took on Donald Trump's administration for not taking COVID-19 seriously and promised to address the pandemic with much more consideration. As the first step towards fulfilling the pledge, the relief package would address several ongoing issues for both the businesses and people.
ALSO READ: Biden Gets Green Signal from Electoral College to Become 46th US President
Let us look at the key highlights of Biden's American Rescue Plan.
Enhanced Monetary Assistance
As part of the package, the families eligible would receive another US$1400 per person, which when combined with the Congress-approved US$600 payments in December would amount to US$2,000 of direct payments.
ALSO READ: Coronavirus rescue package on cards in US, markets cheer
Meanwhile, the weekly unemployment benefits and the eviction and foreclosure moratoriums would be extended until the end of September. The unemployment benefit has been increased to US$400 while the federal minimum wage has been raised to US$15 per hour.
Rental assistance of US$25 billion in addition to US$25 billion offered in December would be provided to households that have low and moderate economic income and have lost the job during the pandemic. Meanwhile, US$5 billion has been allocated for renters struggling to pay for the utilities.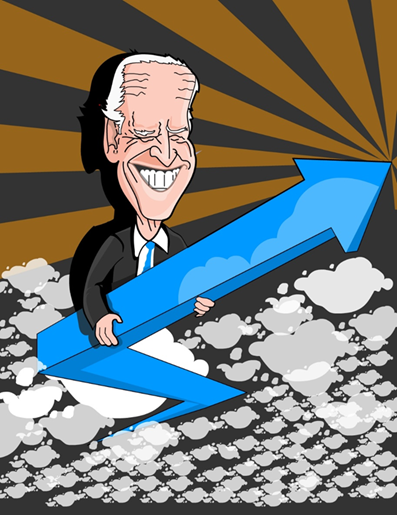 ©Kalkine Group 2020
Fighting the Pandemic
Biden has several times iterated that economic recovery for the US would be closely associated with controlling the COVID-19 infection. The President-elect is therefore putting serious consideration by allocating US$50 billion for expanded testing. It would include enhancing lab facilities, purchasing rapid tests, and reopening schools by implementing regular testing.
At the same time, the plan provides US$20 billion for a vaccination program that would ensure mass vaccination even to hard-to-reach areas.
ALSO READ: Trump becomes first US president to get impeached twice, Senate yet to vote
Beefed-up Child Care Support
Biden's economic rescue plan has made Child Tax Credit fully refundable for the year. It has expanded the credit, ensuring that families can receive significant chunks of their spending on childcare. Notably, the credit has been increased to US$3600 for children below six years and US$3000 for children above six and below 17 years of age.
Meanwhile, US$15 billion has been added to the existing childcare programs focused on assisting childcare providers, while also creating emergency fund worth US$25 billion.
DO WATCH: Is the Trillion-Dollar Package Enough to Aid the US Economy?
Focus on Continued Operations
The plans promised US$350 billion support to state and local governments, which would be better positioned to support their frontline workers, implement COVID-19 safety programs and reopen schools while ensuring the provision for necessary services.
An additional US$170 billion to K-12 schools and higher institutions after US$82 billion aid approved by the Congress in December is expected to aid them in continuing their operations effectively.
The package has been rolled out when the nation continues to face harsh implications of the raging pandemic scenario. Significantly, the US Labor Department on 14 January reported that unemployment claims totalled 965,000, is the highest since August.
While the US has globally topped the charts in terms of infection numbers, unemployment claims have again increased amidst rising infection cases and activity restrictions. At this time, the relief package is the need of the hour to aid the troubled scenario and restore economic scenario.