Benchmark US indices edged lower on Tuesday, June 15, in mixed trading after the latest government data showed retail sales fell by 1.3% in May compared to figures in the previous month.
The S&P 500 shed 0.20% to 4,246.59. The Dow Jones declined 0.27% to 34,299.33. The NASDAQ Composite shed 0.71% to 14,072.86, and the small-cap Russell 2000 dropped 0.26% to 2,320.07.
On Tuesday, the Commerce Department said that US retail sales fell by 1.3% to US$620.21 billion in May after a spending splurge in the previous two months. The new data set comes ahead of an expected meeting of the Federal Reserve on Wednesday, in which it may reassess its interest rate.
Six of the 11 critical segments of the S&P 500 advanced in Tuesday's session. While energy and utility stocks saw modest gains, real estate and technology shares declined. The Fed meeting comes following mixed signals from the economy. Inflation and jobs are likely to top the agenda. Economists also expect a decision on the central bank's bond purchase policy at the meeting.
Global Market Round Up || Why Did Wall Street Stocks Drift On Weak Retail-Sales Data?
In business news, NVidia Corp. has announced that it may fail to meet the March 2022 deadline to close the US$40 billion deal to acquire British chipmaker Arm Ltd. The European regulators' reluctance to consider the case before the summer holidays is causing a delay, said observers.
In the stock market, aeroplane manufacturer Boeing Co (BA) stock was trading marginally up at 0.75% after the US and the European Union said they have agreed on a truce in their 17-year trade dispute over government subsidies to Boeing Co. and Airbus SE (AIR).
Exxon Mobil Corp (XOM) gained 3.32%, while shares of vacation rental company Airbnb, Inc. (ARNB) and social media company Pinterest, Inc. (PINS) jumped 1.78% and 2.83%, respectively.
Meanwhile, technology stocks saw broad losses in a lacklustre trading session. Apple Inc. (AAPL) and Microsoft Corp (MSFT) declined 0.56% and 0.69%, respectively. Nvidia Corp. (NVDA) shed 1.12%, while Adobe Inc. (ADBE) and Salesforce.com inc. (CRM) retreated 1.16% and 1.61%, respectively.
Beverage maker Coca-Cola Company (KO) declined 0.17%, while sports betting company DraftKings (DKNG) plummeted 4.58%.
Also Read: 10 hot EV stocks to explore this summer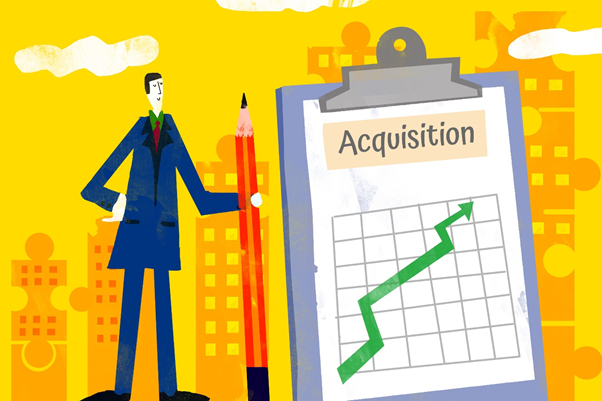 Copyright ©Kalkine Media 2021
Top Gainers
Top performers on S&P 500 included Diamondback Energy Inc (5.10%), Organon & Co (5.05%), Nov Inc (4.16%), Exxon Mobil Corp (3.64%). On NASDAQ, top performers were Alfi Inc (104.40%), Torchlight Energy Resources Inc (41.62%), Clearside Biomedical Inc (37.75%), TDH Holdings Inc (18.96%). On Dow Jones, Chevron Corp (2.16%), American Express Co (1.50%), Travelers Companies Inc (0.89%), Boeing Co (0.57%) were the leaders.
Top Losers
Top laggards on S&P 500 included Alexandria Real Estate Equities Inc (-5.07%), Freeport-McMoRan Inc (-4.76%), Take-Two Interactive Software Inc (-4.36%), Activision Blizzard Inc (-3.24%). On NASDAQ, PDS Biotechnology Corp (-28.46%), NXT-ID Inc (-20.90%), SAGE Therapeutics Inc (-19.30%), Red Cat Holdings Inc (-17.90%). On Dow Jones, JPMorgan Chase & Co (-1.52%), Salesforce.Com Inc (-1.49%), Walt Disney Co (-1.30%), Home Depot Inc (-0.93%) were the laggards.
Volume Movers
Top volume movers were Torchlight Energy Resources Inc (29.55M), Alfi Inc (25.25M), ContextLogic Inc (22.04M), Draftkings Inc (15.42M), Apple Inc (15.02M), Ocugen Inc (12.32M), Clearside Biomedical Inc (10.22M), Bank of America Corp (9.93M), Ford Motor Co (9.57M), Freeport-McMoRan Inc (8.97M), General Electric Co (8.04M), AT&T Inc (7.48M), Microsoft Corp (6.36M).


Also Read: What are high paying dividend stocks in US?
Futures & Commodities
Gold futures were down 0.30% to US$1,860.30 per ounce. Silver decreased 0.88% to US$27.793 per ounce, while copper was down 4.23% to US$4.3355.
Brent oil futures remains same at US$74.25 per barrel and WTI crude was up 2.26% to US$72.48.
Bond Market
The 30-year Treasury bond yields were down 0.23% to 2.185, while the 10-year bond yields decreased 0.81% to 1.489.
US Dollar Futures Index remains same at US$90.490.