Summary

Earthquake of magnitude 7.7 on Richter scales near New Caledonia sparked Tsunami warning during the last two days.
Tsunamic threat passed by Thursday morning because of decreased severity of the Tsunami recorded in East Cape, North Cape, and the Great Barrier Island.
NEMA warns local residents, fishing boats, swimmers/surfers to steer clear of the waterfront.
On Wednesday there was a high alert raised on coastal areas in New Zealand together with a Tsunami warning issued. This came after an earthquake of a whopping 7.7 in magnitude was experience on Wednesday in areas near New Caledonia.
The warning issued by NEMA, the National Emergency Management Agency, stated the danger and urged surfers, and swimmers along with fishermen, and others to stay out of the waters and clear from the coasts.
Tsunami Warning Lifted
Though the impending Tsunamic danger was said to have lifted post 9:00 am on Thursday, it was said that people must either avoid or be careful while visiting the coasts through the day as there was a still a risk of unexpected huge currents that might stir trouble.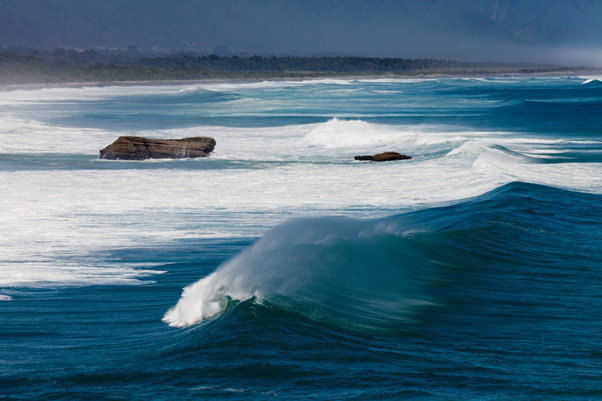 Source: © Pilens | Megapixl.com
Thursday morning turn of events
The earthquake had struck by Wednesday and Thursday morning. The Civil Defence is of the view that people living in coastal areas need to watch their backs for the day as there might be strong current activity witnessed in the following hours.
NEMA further said that this Tsunamic threat had passed due to the decrease in severity of the Tsunami recorded in different places such as the East Cape, North Cape, and the Great Barrier Island. Experienced in the farthest north end of the country, this earthquake had its epicentre in New Caledonia, approximately 401 kms from Tadine.
Pacifying the worried residents
In an attempt to answer the doubts of the people in the vicinity, the Northland Civil Defence, further posted on the social media saying that if the matter had been more serious and there would have been the requirement to issue warnings or evacuate people, there would have been the use of more alarming techniques such as the setting off sirens or informing people through the way of phone alerts. The social media statement was made after people living in the vicinity had posted that they were unaware about the turn of events of Thursday morning.
Civil Defence Emergency Management, Acting Director, Roger Ball revealed that the Loyalty islands earthquake in the morning was the reason for officials to be on high alert and take necessary steps to ensure people's safety.
He further said people living in coastal areas such as the Bay of Plenty, Gisborne and Northland need to keep a track of the latest news about weather conditions in their area, as well as inform friends and family when there is a sign of an impending danger, so that they can take the feasible methods to reach safety at the earliest.