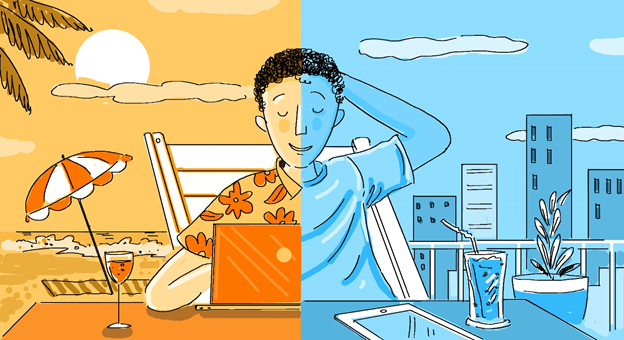 Source: Copyright © 2021 Kalkine Media Pty Ltd
The opening of the trans-Tasman travel bubble since 19 April saw a surge among the travellers to cross the shores and to meet their loved ones after more than a year since the closure of the borders. At last, flyers got a chance to dust off their passports and travel on 'green zone flights' without having to worry about the quarantine rules.
Do Not Miss Reading: Will Opening of Trans-Tasman Bubble Serve Its Purpose?
Outbreak Of COVID-19 In Perth
However, the flights between New Zealand and Western Australia i.e. Perth, have been put on hold since the eruption of COVID-19 cases in the city.
Mark McGowan, West Australian Premier, announced a lockdown in Perth and Peel for 3 days, which commenced Friday and the residents were allowed to venture out of their homes for these necessities- work, indispensable shopping, healthcare, and exercise.
Following the announcement, an Air New Zealand Limited (NZX:AIR) flight had been cancelled, which was scheduled to leave for Perth on Friday night.
Both NZ, as well as Australian health officials, are completing a risk assessment. Till then, there has been a pause on the travel bubble between New Zealand and Western Australia and will depend following the announcement from the state government.
The AU and the NZ governments affirmed that they were prepared for the initial hiccups in the travel bubble and had planned for such scenarios.
Also Read: Air NZ Curtails Few Flights Amid Moderate Demand During Trans- Tasman Bubble
Ruling On The Resumption Of Travel Between NZ and Western Australia To Be Announced Today
A decision on the restart of the travel between NZ and Perth is anticipated today as the 3-day lockdown in Perth ends on Tuesday.
The government would announce a decision following the advice from the health officials.
Surge In The Leisure Travellers globally
With the resumption of flights, there has been a rise in travellers flying business class but with a difference. The business class, which was once considered for the wealthy and the premier, is now being enjoyed by the masses too.
With money and record air miles up in their kitty, the flyers travelling for leisure grounds are now spending on the exclusive and expensive class, not for the experience and champagne, but to avoid the risk of contracting the deadly virus in the otherwise congested and crowed economy class.
Even the people who have already been vaccinated with two COVID-19 jabs are avoiding the economy class and opting for the decongested business class in spite of higher fares.
This means that in the coming few years, the world may witness 'business class', the once exclusive space of the rich and the wealthy, opening up its seats to the general public with affordable tickets, which can be purchased through cash, membership, loyalty points, or even a blend of them.
Must Read: Will Trans-Tasman bubble give a respite to the NZ economy?