Summary

BHP announced signing a nickel supply agreement with Tesla.
The announcement followed the $1 billion investment announced by Tesla in the Australian mining industry.
Tesla is investing in the Australian mining industry because of its ethical production practices.
Tesla (NASDAQ: TSLA) yet again garnered the attention of the investors who trade in the Australian mining sectors. Recently, BHP Group Limited (ASX:BHP) announced that the mining company has sealed a nickel supply deal with the US electric car company Tesla. The deal followed the news which came out in June 2021 through Robyn Denholm (Chairman of Tesla) that Tesla will be spending more than $1 billion on Australian minerals for the next few years as Australian mining companies have a good reputation, professionalism, and great expertise. Moreover, Australian mining companies will help in developing the electrical vehicles batteries supply chain and helps in meeting both current and future's ESG requirements.
Suggested Reading: Elon Musk to defend Tesla's US$2.6B acquisition of SolarCity on Monday
Robyn Denholm highlighted that Tesla presently sources three-quarters of lithium feedstock and one-third of nickel from Australia. Lithium and nickel are the fixed cost that Tesla has to pay for developing batteries.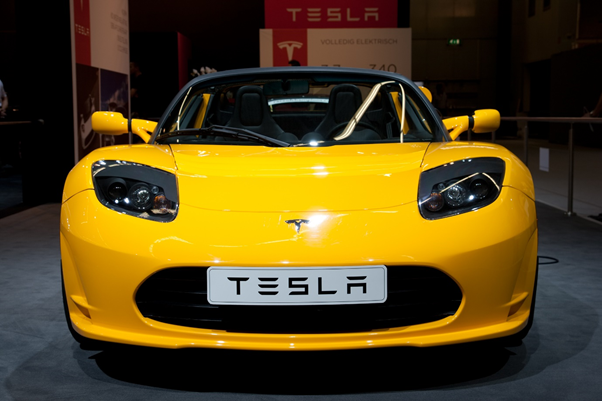 Image source: © VanderWolfImages | Megapixl.com
Why is Tesla investing in the Australian Mining industry?
Denholm indicated towards the Australian mining industry capability to meet the minerals requirements of Tesla by stating that "All up, there's about $6,000 worth of minerals and metals in every EV, $2,000 of which are for the batteries, and Australia is capable of supplying almost all of it." Tesla investment can be seen in line with the policy introduced by the US president, Joe Biden, in May 2021.
DO READ: What is wrong with Tesla? Is Elon Musk doing something to fix the problem?
Joe Biden stated that the country would rely on ally countries for fulfilling the country demand for the metals required for constructing electric vehicles. The raw material will be outsourced and processed into battery parts domestically. The policy was introduced as the country want to achieve its ambition of becoming less carbon-intensive and reducing dependency on China.
With which other companies have Tesla signed agreements affecting ASX investors?
In September 2020, Piedmont Lithium Limited (ASX: PLL) announced that the company signed a sales agreement with Tesla Inc. The deal will last for five years, and Piedmont will deliver high-grade lithium ore in July 2022. The North Carolina Mine of the company will fulfil the demand. The company's mine development plan will be aligned with Tesla's plans. As the news was disclosed, the share price went up by 355% from the last closing price.
Suggested Reading: 3 Australian Lithium stocks with a Tesla connection
The PLL-Tesla deal also indicated business for the ASX listed Sayona Mining (ASX:SYA), a lithium producer with projects in Quebec, Canada, and Western Australia. Sayona signed a supply agreement with PLL in January 2021 to provide the later more than 60000 t/y or 50 per cent of its spodumene concentrate production to Piedmont, on a life of mine basis and at market price. Sayona Mining has given more than 700% return to its shareholders in a year.
Lithium developing company Core Lithium Limited (ASX:CXO), which is trading 400.0% higher than a year back, saw record intraday trading post its offtake partner and largest shareholder, Sichuan Yahua Industrial group announced a battery-grade lithium hydroxide five year supply agreement with Tesla on 4 January 2021. The Finnis project of Core Lithium will meet Yahua's lithium demand as per Tesla's requirement.
On 22 July 2021, BHP Group Limited (ASX:BHP) announced that the company entered into a nickel supply agreement with Tesla Inc. The aim of the deal is to reduce the carbon footprints in the battery supply chain. BHP remarked that it will supply Nickel from its Nickel west Project, located in Western Australia. Nickel allows electric vehicles to run further with a single charge. The mining company highlighted in its statement that the company will work with Tesla to identify energy storage solutions and tracing raw materials by employing blockchain technology. With the release of the announcement, the company's share prices showed a strong start with an up by 2.7%.
Tesla emphasised the role Australian mining companies can play in the company expansion plan, that is, construction of the Berlin factory and expanding the Shanghai factory further.
Must Read: Elon Musk Says Tesla May Be Shut Down If Its Cars Spied In China