Highlights

NZ crypto investors are thrilled about investing in crypto assets, however, not many are aware of the tax treatment of the same.
New Zealand's Inland Revenue does not treat these digital assets as legal tenders but as a form of property.
IRD keeps a close watch on the dark web for any possible crypto tax evasion.
The craze of owning and trading in cryptos is moving at an unprecedented pace. As per reports in 2019, the global cryptocurrency market stood at US$759.0 million and is forecasted to grow by 11.2% CAGR and reach US$1758.0 million by 2027.
However, the crypto market, marked by a huge spectrum of digital assets, all having distinct features and unique characteristics, has no centralised governance.
Being anonymous and with no uniform guidelines, monitoring crypto transactions become very difficult and challenging.
Must Read: Everything you need to know about cryptocurrency and related tax regulations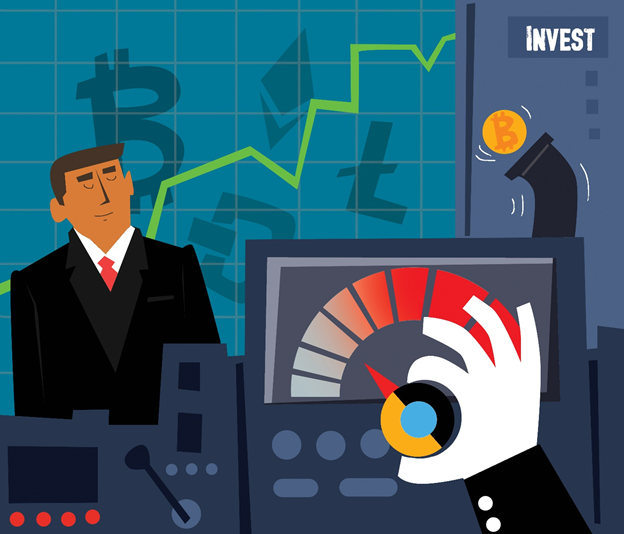 Source: Copyright © 2021 Kalkine Media
NZ tech-savvy investors charmed by digital assets
NZ crypto investors too are allured into trading in new-age digital currencies. Also, with the introduction of numerous crypto exchanges throughout the country, more and more tech-savvy Kiwi investors are drawn into investing in cryptocurrencies.
Related Read: Australian crypto exchange, Swyftx, introduced in New Zealand
Yet, there is huge confusion regarding the tax treatment of crypto assets.
How are crypto-assets treated for tax purposes in NZ?
Hence, IRD, i.e., New Zealand's Inland Revenue, has updated its guidance on digital assets' tax treatment.
Crypto assets to be treated as property
For taxation, IRD treats crypto assets as a form of property. However, the tax treatment depends on different characteristics as well as the usage of these crypto assets.
It must be noted that crypto assets are not a legal tender in New Zealand.
NZ's crypto asset treatment as a property commensurates with that of the US, the UK, and Australia, which treat cryptocurrencies as a property and any gain arising from these is subject to capital gains tax.
Interesting Read: How is crypto taxed in Canada?
Tax levied on buying and selling of crypto assets
IRD assesses the disposal of crypto assets, which then is taxed accordingly.
Income tax is to be paid when crypto assets are acquired for selling or exchange purposes.
Loss can be claimed in cases when crypto assets are sold at a loss.
Moreover, a tax is also applied when one crypto is swapped for another
Related Read: Can you avoid paying taxes on your Bitcoin profits?
IRD equates crypto assets to gold
It is noted that IRD treats crypto assets like gold as both are incapable of generating any income while holding them, but presumably acquired for sale purposes.
Hence, as per IRD, the tax treatment of these is comparable to that of gold.
Numerous surrounding circumstances taken into consideration for tax calculation
Also, IRD takes into account the surrounding circumstances while calculating the onus of the taxpayer, like nature, usage, and benefits arising from the acquisition of crypto, time duration for which a crypto is being held, and the number of such related transactions, etc.
IRD keeps a watch on crypto tax evasion
Since it is a well-known fact that the cryptocurrency market lacks centralised control, its users must not think that they can go away with any possible tax evasion easily.
Do Read: US tax sleuths, justice dept set to probe Binance: Reports
It is pointed out that IRD keeps a close watch on all crypto transactions across the country.
It is reported that the said department also investigates the dark web for any crypto and NFT tax evasion and the taxpayers are required to declare all financial interest on their tax returns while selling, buying, receiving, or exchanging digital currencies.
Bottom Line
NZ crypto investors can regularly keep abreast themselves with IRD guidelines on the tax treatment of crypto assets and can make use of various resources available online for the same.