Summary

The electric vehicle market is expected to see a more extensive progression in 2021, post-pandemic.
The strong government support for passenger EV's and commitments for lower vehicular emissions are behind its rising demand.
Almost all automakers are developing capacities for EV manufacturing.
Electric Vehicles (EVs) are the new reality of Automobile sector. The electric vehicle market showed considerable growth in 2020. It is expected to see a more extensive progression in 2021.
Factors like demand for lower vehicular emissions, investments by governments to develop EV charging stations, tax rebates from governments worldwide boost this demand. EVs had a growing demand even during COVID-19.
The market for electric passenger cars is most prominent in the Asia Pacific. In China, Japan and South Korea, there is strong government support for passenger EVs. In the years ahead, Australia also is expected to witness a sizeable upsurge in electric vehicle adoption.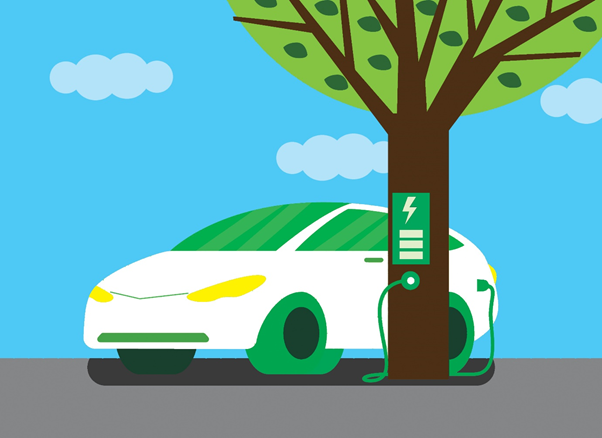 Image Source: Copyright © 2021 Kalkine Media
On the supply front, Tesla is the most prominent manufacturer of EVs. However, many other famous automobile giants like Volvo, General Motors, Ford etc., have also started manufacturing EVs. Producers are updating older models, and high-power chargers are being standardised globally. Almost all automakers are developing capacities for EV manufacturing as it is the future of greener automobiles.
How can investors buy into the EV trend?
Investors can buy stocks of the Electric car manufacturers listed on stock exchanges. Most of these growing companies originate from China and are listed on the American stock exchanges. A few automobile companies are currently into other EVs like trucks, busses and SUVs. Investing in such company stocks will also provide exposure to the EV trend. Otherwise, investors can even invest in companies providing batteries, charging and other equipment EVs. There are also a few ETFs that provide exposure to EV stocks.
What are the best electric car stocks of 2021?
Few Electric car stocks that show good growth potential in 2021 are-
Founded in 2003; Tesla designed the world's first-ever premium all-electric sedan also manufactures in house batteries. Tesla beat market expectations in Q1 2021. The revenue was up 74% compared to the previous year. In addition, in Q2 2021, it produced and delivered over 200,000 EVs. Financial numbers for which are still pending.
Also Read: Is Tesla stock a good bet for investors?
Headquartered in Shanghai, this Chinese EV company is into electric cars. Its cars are in the premium range. The company is a pioneer in automotive smart connectivity and advanced in-car AI assistants. Nio also offers comprehensive value-added services like charging solutions, Power Swap, battery swapping service; recently, it announced to install 4,000 battery swapping stations globally by 2025.
Workhorse Group (NASDAQ:WKHS)
The company is an American OEM (original equipment manufacturer) that build electric trucks and aircraft. Workhorse has designed cloud-based monitoring systems that enable optimising energy and route efficiency for EVs. In addition, its EVs are used by the last-mile delivery sector. Its latest financials for Q1 2021 reported Sales 5x more than sales in Q1 2020.
Suggested Read: Is Electric Vehicle Era Making Fossil Fuel-Driven Vehicles a History?
Founded in 2015, XPeng Inc. is a leading Chinese Smart EV designer and manufactures. It targets the Chinese vehicle market's mid-to-high-end segment. XPeng recently in June 2021, recorded its highest-ever monthly deliveries, demonstrating a 617% y-o-y increase. XPeng plans to launch its family-friendly competent sedan in Q3 2021. It will be the world's first mass-produced Smart EV with auto-grade LiDAR technology.
Nikola Corporation (NASDAQ:NKLA)
Nikola is a global leader in zero-emissions transportation solutions. During Q1 2021, Nikola continued to deliver on set milestones. It is now planning to start vehicle trial production in June & July 2021 at manufacturing facilities in Germany and Arizona. It is also set to deliver the first Nikola Tre BEVs during Q4 2021.
Kandi Technologies Group Inc. (NASDAQ:KNDI)
The company is another China-based manufacturer of EVs, EV parts and off-road vehicle products. It produces All-terrain vehicles (ATVs), golf carts, scooters and go-karts. Its strategy is to focus on energy-saving mini-cars. In Q1 2021, its total revenues increased by 150.7% compared to 2020.
Few other automotive stocks that are expanding into the EV market and gaining investor attention are China based Li Auto (NASDAQ:Li), and global auto leaders like General Motors (NYSE:GM) and Ford Motors (NYSE:F). Investing in their stocks can also provide investors exposure to EV markets.
Another option that allows investors to gain from the growing demand for EVs is to invest into mining stocks producing lithium that is used in manufacturing EV batteries. Few such stocks are Galaxy Resources (ASX:GXY), Pilbara Minerals (ASX:PLS), Lynas Rare Earths (ASX:LYC), and Mineral Resources (ASX: MIN).
Also Read: How will Electric Vehicles help Australia tackle the climate crisis?