Highlights

Australia is set to receive the jab from American drugmaker Novavax.
The vaccine developed by Novavax, NVX-CoV2373, has demonstrated 96.4% efficacy in Phase 3 clinical trials against the coronavirus.
Novavax stated that the shipment is conditional to Therapeutic Goods Administration (TGA) approval but could be in the country by 2021 end
American drugmaker Novavax Inc (NYSE:NVAX) is prepared to ship its COVID-19 vaccine, NVX-CoV2373, to Australia as soon as the federal government provides its authorisation.
Australia has purchased 51 million doses of COVID-19 jab developed by Novavax but authorisation from the Australian regulator, the Therapeutic Goods Administration (TGA), is pending.
On 20 January 2021, the TGA provided a granted to Sydney-based Biocelect Pty Ltd for a provisional determination of Novavax COVID-19 vaccine. The provisional determination signifies that the Australian regulator has agreed that Biocelect can now apply for provisional registration application for the COVID-19 vaccine in the ARTG (Australian Register of Therapeutic Goods).
RELATED ARTICLE: COVID-19 development: Australia to vaccinate most adults by the end of the year
How effective is Novavax COVID-19 Vaccine?
NVX-CoV2373, the COVID-19 vaccine developed by Novavax, is a protein-based vaccine that is engineered from the genetic sequence of the first strain of novel coronavirus.
The vaccine has demonstrated 96.4% efficacy in Phase 3 clinical trials against the original variant of coronavirus and 90% against new contagious strains of this deadly virus. Interestingly, the vaccine was found to be 100% effective in providing protection against moderate and severe disease.
Novavax COVID-19 vaccine as booster shot
The Phase 2 clinical trial of Novavax performed in the US and Australia for its COVID-19 vaccine demonstrated robust findings when the vaccine was given as a booster shot or third dose after two doses. Moreover, the vaccine's booster dose led to six-fold rise in antibodies to Delta variants.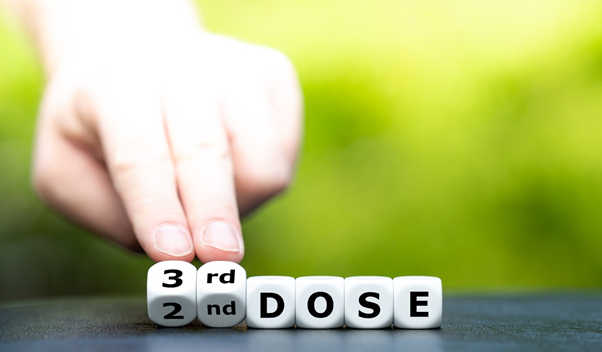 Source: © Fokussiert | Megapixl.com
RELATED ARTICLE: COVID-19 booster shot for immunocompromised people: are there any additional risks?
Earlier this year, the Federal Health Minister, Greg Hunt, highlighted that the COVID-19 vaccine developed by Moderna (NASDAQ:MRNA) and Novavax have the ability to be used as a third or booster shot. The arrival of new vaccine could accelerate Australia's vaccine rollout helping to reach the 80% threshold quicker or can be used as a booster shot.
Bottom Line
Australia is already anticipating receiving 25 million and 35 million jabs of Pfizer and Moderna's vaccine in the last quarter of 2021, which the country assumes will be enough to vaccinate the remaining population. Furthermore, with Novavax vaccine availability by the end of the year, Australia will be in a position to immune all citizens.
RELATED READS: