Highlights

Chinese real estate giant Evergrande Group has a debt of US$300 billion.


It is under a severe cash crunch and signaled it out this week, worrying investors.


Evergrande's rating has been downgraded by Fitch, Moody last week, anticipating a default.
Chinese real estate giant Evergrande Group said this week that it is under a severe cash crunch even as its debt ballooned to US$300 billion, raising serious concern among its investors.
Besides domestic investments, several foreign investors have invested in the company, including London-based Ashmore Group Pls, which lends to emerging markets. Ashmore held Evergrande bonds worth US$400 million, Bloomberg reported.
The report said the lenders are not getting any buyers to hedge the risk. High debt and cash crunch have made the company less attractive to investors. Besides, they don't see Evergrande's problems going away anytime soon.
Also Read: AMC to accept Ethereum, Litecoin besides Bitcoin for booking tickets
Evergrande is one of the world's largest real estate developers based in Shenzhen, China. It has around 200,000 employees. The group's major business is real estate, but it also has interests in electric vehicles, sports, and theme park businesses.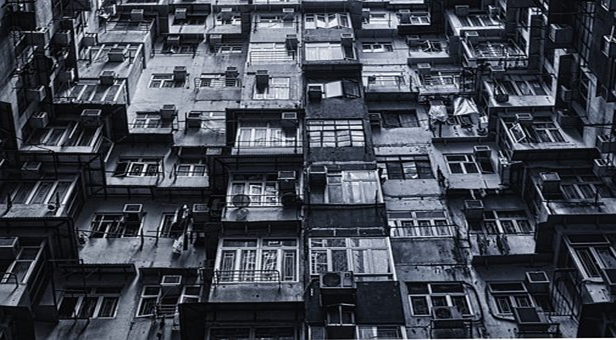 Source – pixabay
Also Read: Check out these 5 Industrial stocks that gave over 18% return YTD
What has caused its mounting debt?
The company started several new ventures where it had no prior experience. It also borrowed huge sums of money for its existing and new ventures. Now, it is unable to repay the loans, which came to light a few days ago. The company disclosed it has no cash to sustain itself.
The company had defaulted paying on commercial paper in June, and in July, Guangfa Bank had requested a Chinese court to freeze its US$20 million bank deposit, which it did.
Also Read: Laos starts crypto mining, but Lagarde's quirky quip has a point
What is next?
Analysts say that currently, there is limited information about Evergrande's assets and liabilities. On Tuesday, it hired financial advisors to help assess the situation and find a way out of the mess. Evergrande is sitting on a debt bomb, and if it bursts, the whole economy might get impacted.
The company is finding it hard to push sales, and hence the cash crunch has been deepening. Both Fitch and Moody's have downgraded Evergrande's rating last week, expecting a possible default.
Chinese tech firms are already under pressure due to the government's crackdown over data-security. Now, a new crisis emerges in the real estate business with the housing giant's massive debt.
Also Read: Eleven upcoming IPOs to keep an eye on in September
Will government intervene?
The situation is grim for the company now, but the pressure is growing on the government to reduce the impact by infusing fresh funds. Chinese media has dubbed Evergrande's financial mess as a "huge black hole," CNN reported.
Hong Kong-listed Evergrande was founded in 1996. In 2020, it recorded US$110 billion in sales. In addition, it has over 1,300 development sites across China.