As climate change issues gain traction globally, many carbon-tracking startups are popping up across the world. And guess what? Their clients are ready to pay hefty amounts to get accurate forest data that can help determine carbon presence or sequestered by the green cover.
What makes them relevant is the growing awareness of citizens and governments about climate change and their desire to participate in community greening efforts and make a difference. Today, more nations are planting trees, introducing emission rules, and moving towards a green economy to fight the scourge of global warming.
These startups are bringing technologies, like artificial intelligence, machine learning, and drones, to gather forest data. They are helping clients to monitor and measure the outcome of tree-planting initiatives and pledges. According to the Financial Times, carbon-monitoring startups have already raised around US$44 million in initial stage funding so far this year.
For instance, tree-tracking startup Pachama, which connects buyers and sellers of offsets, raised about US$15 million recently. Another startup, Sylvera, which provides ratings to offsetting programs, raised US$5.8 million in seed funding. Others, like Treeconomy and Dendra, are also foraying into the market to collect carbon absorption data using drones.
Companies are willing to pay more than ever to get the forest offsetting data so they could use them to meet their emission targets. It is also found that it is easier to collect deforestation data than forest cover stats because trees take several years and even decades to grow.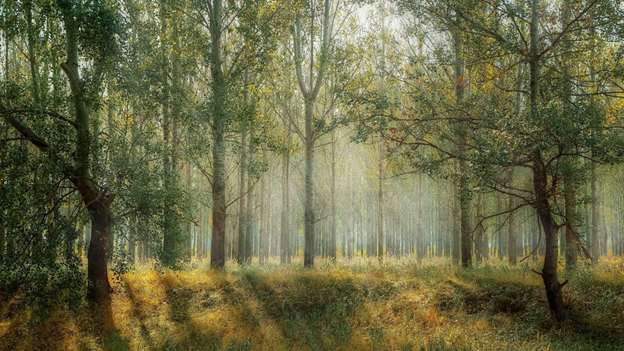 Source: Pixabay.
Besides, it is hard to track small plants through satellites since they could easily be mistaken with shrubs. Moreover, tree growth is typically monitored by people on the ground, and the process is often tiresome because of the vastness of the area to be covered.
The tree-tracking startups have brought advanced measuring tools that can identify trees from shrubs and collect data from complex and vast terrains. The collected data is then studied to understand how much carbon is being soaked up by the land or forest at different intervals.
Also Read: California's car culture shows the way in climate fight
Green Projects and Initiatives
In 2003, the nature conservation organization WWF in partnership with other NGOs, launched the "Gold" metric to provide standards to clean projects by governments and private entities.
The European Space Agency's minisatellite Proba-V has been collecting images of overground vegetation for putting them on the world map for the last seven years. This data helps to study different climate manifestations, like droughts and floods, in different parts of the world.
Still, there remains plenty of work and challenges in the fight against climate change. For instance, measuring the life cycle of plants, from seedlings to full-grown trees or collecting carbon-sequestering data itself poses a mammoth task that will require periodic technology upgradation. Moreover, the latter is far more complex because various tree species absorb different amounts of carbon, making for a vast range of data to harness and contextualize.