Summary

Coronavirus pandemic has put a dent in Silicon Valley dominance among technology corporates and employees.
Prominent companies like Hewlett Packard Enterprise are shifting their base from Silicon Valley to other states.
Paying high rents for properties at a time when most of the employees are remotely working, becomes irrelevant and adds unnecessarily to expenditures.
Silicon Valley, home to many of the world's largest tech companies, seems to be losing its charm among the corporates and tech workers. Recently, a trend has come to light where companies and employees have been observed to be relocating to other places.
Though the pandemic gave an unprecedented push to the technology sector due to high demand, it seems to be a compelling reason for the companies to exit California and operate somewhere else.
At a time when most of the workforce has migrated to remote working, the economic turbulence and prolonged nature of the crisis are raising a valid question on the high living cost of the Silicon Valley area.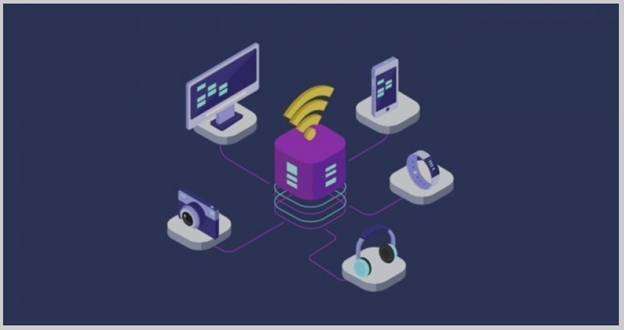 Image source: Shutterstock
Also Read: What does the new COVID-19 evidence tell us about the future?
Big names in the tech world have already become more flexible in giving work from home opportunities to their employees. Microsoft and Facebook became extremely flexible in following the new trend, whereas Twitter and Square went an extra mile, allowing their employees to work from home forever. Also, a paradigm shift in the modern workstyle, brought about by the evolving technologies and the pandemic crisis, is shaping the future of the technology sector.
Hewlett Packard Enterprise Relocating to Texas
The latest to join the new trend is Hewlett-Packard, one of the original Silicon Valley success stories. The company has announced that it is shifting its base from San Jose, California, to Houston, Texas.
Hewlett Packard is already constructing a state-of-the-art new campus in Houston. The company considers it an attractive market for getting future talents. How the employees adjust to this relocation will be seen in the future. However, the company has made it clear that there will be no layoffs with this shifting of location.
Other High Profile Exits from Silicon Valley
Palantir's co-founder Joe Lonsdale, after relocating his family from the Bay Area to Texas, is now planning to transfer his company 8VC to Austin, Texas. Lonsdale cited many reasons for leaving the state. Few of them included high tax rate, pollution, poverty rate and income inequality issues.
Another co-founder of Palantir, Peter Thiel, also joined his transition team and shifted one of his investments Mithril to Austin.
Good Read: ASX-listed stocks for 2021 amid Pandemic-induced emerging trends
Image source: Shutterstock
Another prominent name which is supporting this new trend is Elon Musk. His startup Neuralink Corp., which is developing a computer that could be directly plugged into the human brain, is looking to expand from Silicon Valley to Texas.
Earlier also, Elon Musk has mentioned many times about his plans to move out of Silicon Valley. A few months back, he had threatened to shift Tesla's headquarters to Nevada or Texas due to the lockdown order in Alameda County.
Do Check: Tesla under the Spotlight after delivering fifth straight quarterly profit
The pertinent question here is, whether the technology hub is permanently losing its sheen, or it is just another trend that can co-exist with the dominance of Silicon Valley?