In the last financial year, COVID-19 pandemic has driven Australians to depend on internet considerably – whether to work remotely, to communicate or to access any online services. This high-level dependence has presented hackers with opportunities to exploit the vulnerable targets in Australia.
On 15 September 2021, the Australian Cyber Security Centre (ACSC) published its annual cyber threat report for the last financial year from 1 July 2020 to 30 June 2021. The ACSC report underlines the key cyber threats affecting Australian systems and networks.
RELATED ARTICLE: Cyberattack Cripples Waikato Healthcare Services
Australia noticed ~13% jump in cybercrime reports
According to ACSC report, in the last one year, more than 67,500 cybercrime incidents affected vital infrastructure organisations of Australia including essential services like education, health system, electricity, communications, water as well as transport.
Copyright © 2021 Kalkine Media
The government sector of Australia witnessed highest number of security incidents followed by the professional, scientific and technical sector, the health care and social assistance sector. According to the report, no sector of the Australian economy was immune from the impacts of cybercrime.
RELATED ARTICLE: Cyber attacks on the rise in Australia as cyber criminals spare no sector
Healthcare sector hit by ransomware incidents
Targeting the health sector was one of the most significant cyberattacks Australia witnessed so far during the COVID-19 pandemic. The sector reported second highest number of ransomware incidents after professional, scientific and technical services sector.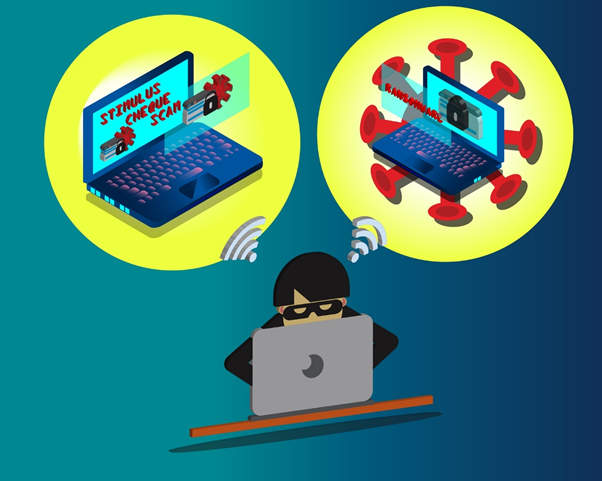 Source: © Tanpanamanoob | Megapixl.com
These attacks have significantly affected the daily operations with medical staff locked out of patient records, delayed surgeries, along with patients seeking emergency care, being diverted to other facilities.
ALSO READ: What is Cybersecurity?
How ACSC helped government and other industry sectors?
To combat cyber threat and attacks, the ACSC has supported the government and major industry organisations, including the healthcare sector, to decrease the risk of nasty cyber-attacks against the COVID-19 vaccine launch. The ACSC provided threat intelligence sharing, technical advice and assistance, earlier cooperation with vaccine supply chain entities, and vulnerability scanning of research, biotechnology, health, logistics and transportation industry.
Bottom Line
COVID-19 pandemic demonstrated the ways in which malicious cyber actors can take advantage of the crisis period by conducting phishing and cyber attacks against vulnerable entities. However, with the support of ACSC, the country is on its way to strengthen its cyber resilience.
RELATED READ: How long will COVID-19 pandemic last? Will it continue into 2022?