About 50% of the greenhouse gas emissions in NZ arise from agricultural sector.
The main source of agriculture emissions is methane (75% of agricultural emissions) from livestock systems like cattle, sheep and deer. Nitrogen oxide is the next biggest source that is emitted when nitrogen is added to the land through urine, dung, and nitrogen fertilisers.
DO YOU KNOW: What is greenhouse gas?
A new report on GHG Inventory 1990-2019, released in April, from Ministry for Environment has revealed that GHG emissions have risen 2% in 2019 and gross emissions stood at 82.3 million tonnes of carbon dioxide equivalent.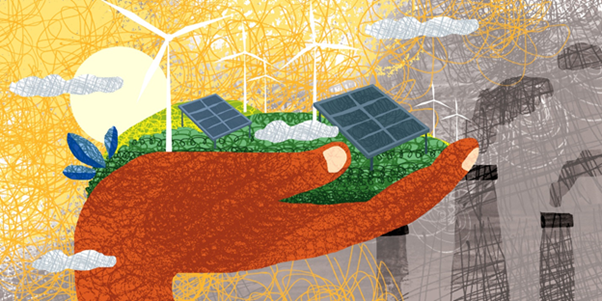 Image Source: Copyright © 2021 Kalkine Media Pty Ltd
Of the total emissions, 46% was carbon dioxide, mainly from the energy sector, 42% was methane, mainly from agriculture while nitrogen oxide from agriculture made up 10%.
GHG emissions dropped amid COVID-19 restrictions
Several people could inhale a cleaner air as COVID-19 reduced traffic on roads while factories put their production on hold temporarily.
GHG emissions reduced 4.8% in 2020 through December due to decline in transport emissions as a result of COVID-19 restrictions. There was reduction in total emissions QOQ in December 2020 after the economy witnessed a strong rebound.
ALSO READ: New Zealand passes climate change law for financial companies
Stephen Oakley Stats NZ environmental economic accounts manager stated that total emissions reduced by 1.7% in the December quarter of 2020 compared to GDP that fell by 1%.
Overall, emissions from transportation, mail, and warehousing facilities were lower, but domestic aviation and road transportation emissions increased marginally in the second half of the year as national restrictions were relaxed.
Steps taken to lower carbon emissions
NZ has pledged to meet its zero emissions goal by 2050.
Dairy co-operative Fonterra Co-operative Group Limited (NZX:FCG) recently stated that it will incentivize the farmers who meet sustainability and milk quality measures from June, with 10 cents of each farm's milk payment a kilogram at stake.
DO READ: World Climate Change Summit held; Jacinda Ardern Asks Countries to Follow NZ's Lead
The Company is also pledging to move faster to replace coal boilers at its factories. Fonterra is the second-biggest user of coal across NZ and plans to end coal use by 2037 and natural gas.
Dairy companies Synlait Milk Limited (NZX:SML) and Miraka already carry out schemes giving farmers extra payments for meeting criteria.
Recently Meridian Energy Limited (NZX:MEL) also introduced a new initiative to help industrial boilers run on fossil fuels emit less emissions by electrifying them instead.
ALSO READ: These New Zealand Companies Are Bidding Farewell To Carbon
Climate Change Commission is in the process of finalizing its recommendation after a period of public consultation. The Commission is entrusted by the government with developing a plan for decarbonizing the economy by 2050.
INTERESTING READ: A Revolution in The Making: How EVs Are Stealing Oil Vehicles' Thunder
Accelerated renewable energy production, climate-friendly agricultural methods and decreased livestock numbers, more permanent (and more native) trees, and a complete switch to electric vehicles are all on the table. The final roadmap is due for May end.