Summary

ANZ has predicted RBNZ to start hiking OCR from August 2022.
The gradual increases in OCR are expected to take it to 1.25% by the end of 2023.
RBNZ due to meet on May 26 to decide on OCR rates.
Australia and New Zealand Banking Group Limited (NZX:ANZ,ASX:ANZ) expects RBNZ to hike its OCR in August 2022 as economic recovery happens much quicker than anticipated.
Sharon Zollner ANZ Chief Economist and David Croy senior strategist at ANZ have estimated a first increase in OCR in August next year.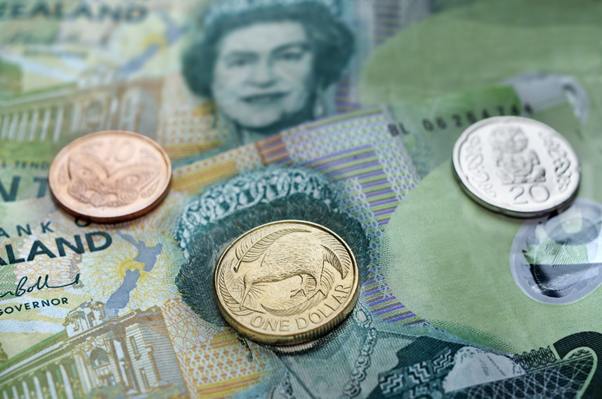 Source-© Lucidwaters|Megapixl.com
This will be trailed by two more rate hikes in the next year, putting OCR at 1.25% by the end of 2023.
ANZ economists stated that RBNZ was expected to maintain a cautionary approach and emphasised that significant monetary support was justified and would stay for some time. However, they also noted that the situation was changing, and it was turning out to be more difficult to claim that super-stimulatory monetary policy was the long-term cure for the economy.
OCR has stayed at 0.25% since it was slashed in March 2020 amid COVID-19 economic downturn.
Inflation ahead?
Inflation pressures are evident at present. Zollner and Croy have called it as cost push and transitory at face value. They noted that global shipping would gradually balance out when demand and supplies return to normal, and freight prices will plummet.
ALSO READ: Housing Crisis Deepens in New Zealand
As per them, more supply will result from higher commodity prices. The minimum wage increase will take effect over time, and the progressive increase in labor supply, as the border opens, will alleviate some of the burden.
However, inflation hurdles remain broad-based and substantial. Preliminary results of the ANZ Business Outlook Survey for May stated that about 80% of the firms that were surveyed anticipated higher prices ahead as economic strains were beginning to show amid faster-than-expected recovery.
ALSO READ: Robertson Puts Economic Recovery and Kiwis' Welfare On Priority in Budget 2021
Both costs and pricing intentions of NZ businesses have speeded up quickly with price expectations shooting to a record level again in a survey dating back to 1992.
Selecting an OCR hike date is difficult
ANZ economists stated that selecting an accurate date for OCR lift-off was a difficult task.
DO READ: How Are New Zealand Banks Dealing With COVID-19 Impact? A Look At BNZ, ASB, ANZ, WBC, HGH
ANZ noted that amid the backdrop of clear and present inflation pressures, RBNZ would take a cautious approach consistent with its "least regrets" policy, waiting longer than usual to increase OCR. They anticipated that LSAP programme of RBNZ would conclude by August 2022 but the roll-over of coupons and maturing principal might persist for some years beyond that.
RBNZ is due to release the latest Monetary policy Review on May 26. RBNZ left all of its existing policy settings intact, stating that monetary stimulus must persist in making sure that the country's inflation and employment objectives are met.