Canberra is a planned city, designed and built in the 1920s by architect Walter Burley Griffin, specifically to be the capital of Australia. The location is not unplanned?Canberra is almost exactly halfway between Sydney and Melbourne, the two major Australian cities that both fought to become the country's capital. We bet you did not know this history! And there is so much more we are about to tell you about Cannberra if you, just like many first-time international visitors still believed that either amazing Sydney or coffee-loving Melbourne is the capital of Australia.
Visit the Parliament of Australia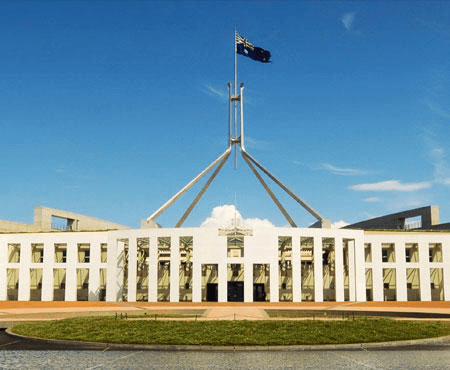 (Image source: https://www.mercurecanberra.com.au/)
This iconic landmark most certainly deserves a mention in the things to do and visit in Canberra. It is a beautiful mix of modern high-tech infrastructure decorated with surreal pieces of art that make it a beautiful sight inside out. The Parliament is open to public throughout the year except the Christmas Day. You can explore this place with a guided tour that will take you around the house, and in case this gets you hooked and interested you also have the option to book a separate question and query session to ask questions related to the Parliament or Australia in general. Once you have completed the tour and have absorbed the majestic view and grandeur of the house, don?t forget to check out the Queen?s Terrace Caf? when you wish to take a break for refreshments.
Check out the Canberra Glassworks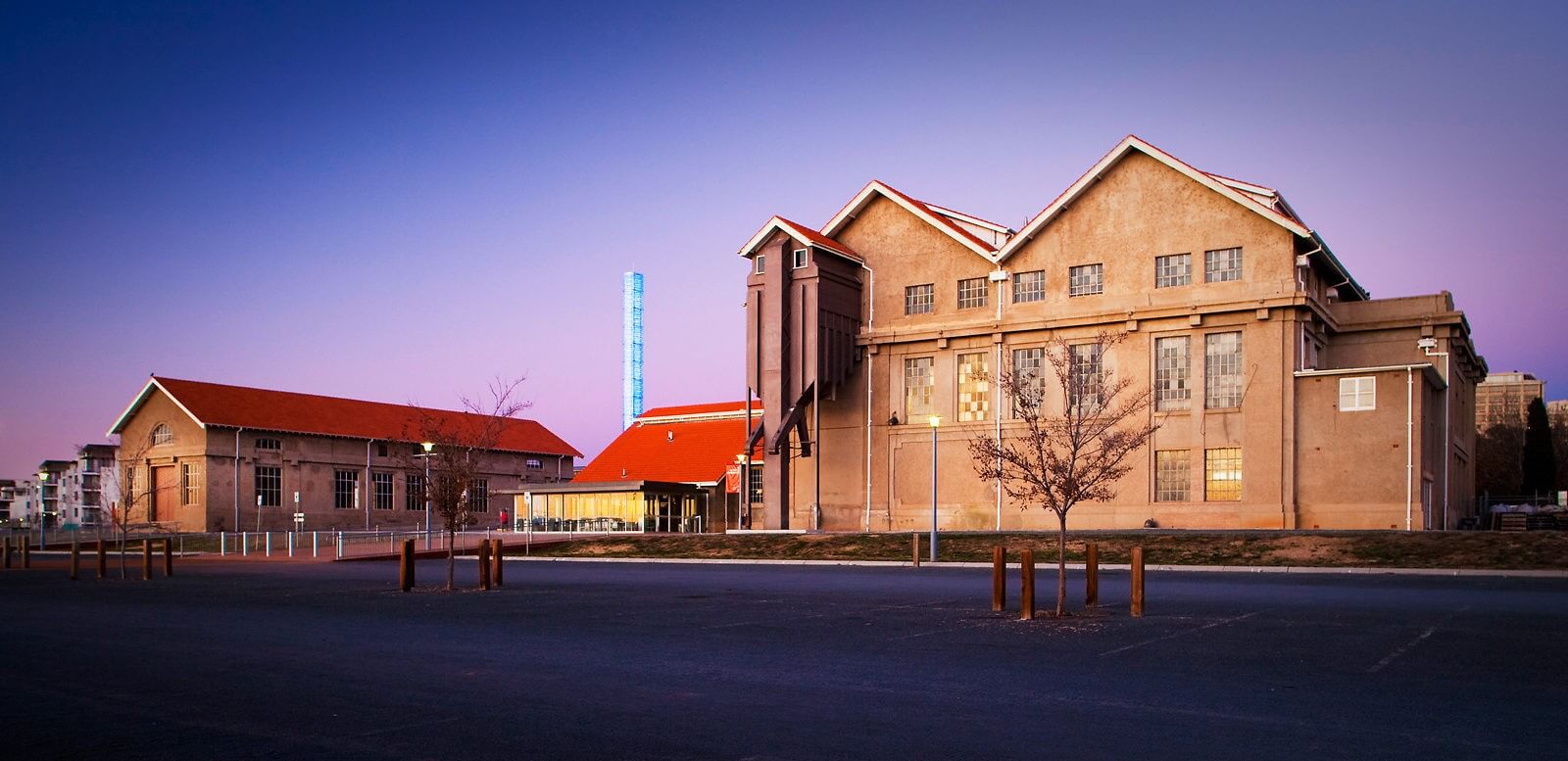 (Image source: https://canberraglassworks.com/)
The Glassworks is a glassmaking art studio and gallery. As the only cultural center in Australia dedicated to modern glass art in a unique way, it is a destination for glass artists, art lovers and tourists searching for rare souvenirs. Workshops are available to give a taste of glassmaking to the general public, providing both one-on-one workshops with experienced glass artists and group sessions. Tours are also available so that, as well as experiencing the elegance of glass art, you can learn in detail about the nature of the pieces, the artists ' stories and the amazing creative inspiration that takes place at the facility.
Experience nature at Namadgi National Park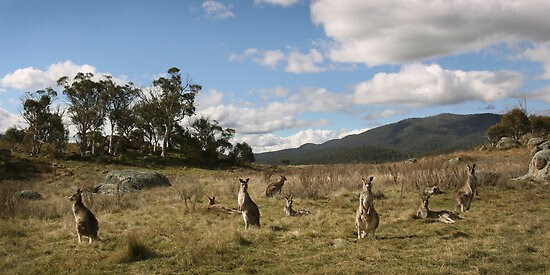 (Image source: http://ruse34d.weebly.com/)
Namadgi National Park is just 40 km south of Canberra, making a great day trip to explore regional ACT. Amazing Australian fauna can be found including colorful birdlife, rough granite mountains, and habitat that varies from alpine meadows to lush forests. This whole open range is a rich piece of land providing some of Eastern Australia's finest natural landscapes. Discovering and discovering ancient Indigenous history is a great spot when hiking along special paths. You will be surrounded by beautiful and unique wildlife, and you will have the opportunity to camp at some of Australia's most scenic spots. You can even go horseback riding on specifically designated trails, as well as discover Bendora Arboretum, this part of the county's last high altitude arboretum.
Telstra Tower
(Image source: https://www.tripadvisor.ie/)
Sitting high on the Black Mountain summit, this almost two-hundred-meter tower is a beacon for Telstra, the mobile carrier from Australia. There's a lot more to it, though, because the Telstra Tower isn't just a telephone tower?it's also Canberra's biggest observation deck. Located a short drive from the city center and surrounded by a patch of beautiful nature where kangaroos roam free, the Telstra Tower offers the city's best views and is one of Canberra's best secret things to do! In fact, it may not be the true' hidden secret' it used to be a few decades ago, but it is definitely something every visitor should experience in Canberra.
Visit the Mount Ainslie
(Image source: https://en.wikipedia.org/wiki/Mount_Ainslie)
Mount Ainslie is located in the Australian Capital Territory. Get a little adventurous and explore Mount Ainslie in Canberra for a memory that would last a lifetime. Whether you take a local guide operated tour, hop on a car to take a beautiful and peaceful drive along your way up to the Mount Ainslie, or rent a bicycle so that you can enjoy the little pit-stops on your way, or decide to just take a nice long hike on foot- Canberra?s Mount Ainslie must definitely be on your must-see must-experience bucket list when visiting Australia. The scenic and picturesque view all along is sure to cast a magical spell on any traveler.
Fly a Jet in Canberra!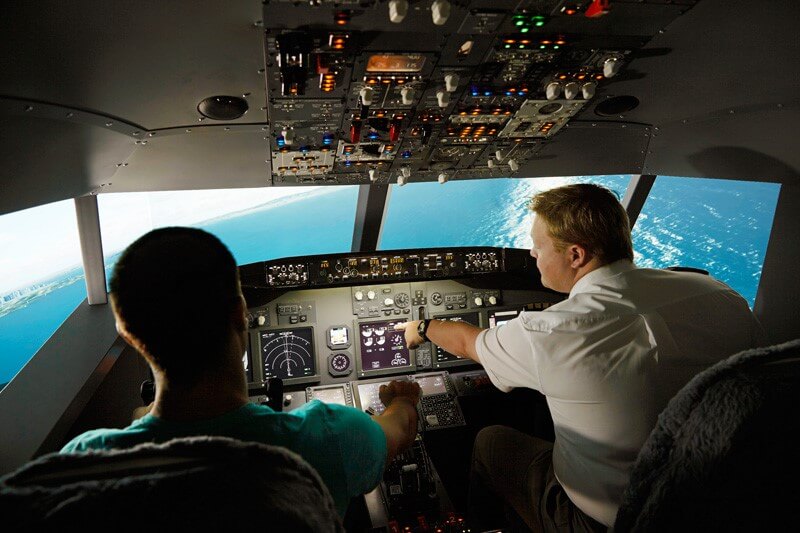 (Image source: http://www.jetflightsimulatorcanberra.com.au/)
Oh Yes, you heard it right! If flying a jet plane has been one of your favorite childhood dreams, it?s time you can live the dream and make it real, with the jet flight simulator in Canberra. A one-of-its-kind experience that is sure to give you the chills down your spine as you take control and fly your jet, with the simulator set in to give you a hands-on experience of how it feels to be flying a jet plane. Run by professional pilots, but there of course are no prerequisites such as prior experience required. You could be a fresher first-timer and equally good-to-go. Choose from a wide range of over 22,000 (virtual) airports on the globe and try out this virtual aviation miracle and give wings to your childhood dreams.
National Zoo and Aquarium
(Image source: www.lonelyplanet.com/australia/canberra/)
Spread across greenery of nearly 47 acres is the National Zoo and Aquarium of Canberra offering the near-perfect setting to get up, close and personal with some of the most amazing furry creatures of the world. The national zoo and aquarium of Canberra is operational from 9 in the morning down to 5 in the evening. An average ticket to the the national zoo and aquarium of Canberra will cost you between $25.00 and $45.00. Don?t miss to check out on special discounts.
A sure site to take your kids and have them visit their favorite animals from their animal book. Right from the wild wildlife comprising of animals like the tigers, lions, Rhinos, Cheetahs to the more adorable ones like the koalas, giraffes, monkeys and of course the black and white jacketed penguins of the land- the national zoo and aquarium of Canberra is a must-visit local tourist attraction.