Summary

The COVID-19 crisis has altered how, when, and where we shop and what we buy.
A PayPal report suggests that online shopping increased by over 50% as more people self-isolated and worked from home.
Consumers are prioritising health, hygiene, and cleanliness, and it shows in what they buy.
The COVID-19 pandemic had an adverse impact on many industries. It changed the paradigm of "the normal" that has forcefully emerged with fresh social rules.
From health and diet arrangements to shopping patterns, every aspect of life has undergone significant changes. Some for the good, others for the bad, COVID-19 has shifted the variables in consumer behaviour all over the world.
Here's how the pandemic changed shopping habits ?
Speaking of consumer behaviour, there is a structural change in the purchasing patterns. Purchasing of essentials has observed a different change from the non-essentials. The market has experienced spending cuts that vary on the basis of the commodity utility.
People have become cautious of their health, hygiene, monetary funds, etc during the pandemic. All these factors have made an impact on how people now perceive shopping.
MUST WATCH: How has the pandemic changed shopping habits?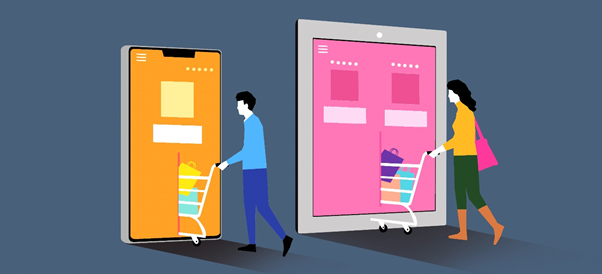 Copyright © 2021 Kalkine Media
Are digital forums today's comfort zone?
Due to the new Work From Home culture wherein people spend most time indoors, e-commerce is the rising star, shining brighter by the day. Most of the overall purchase is now being done online. People are rightly sceptical of being under a roof with several others in a departmental store and touching unknown items or getting exposed to people.
GOOD READ: NZ online shopping on a record high, would the uptrend continue?
Not just e-commerce, the demand of Over the Top (OTT) platforms like Netflix and Amazon Prime has also seen a significant surge during the pandemic. It is convenient for people to watch their much-loved shows in the comfort and safety of their living room sofas without risking their health by stepping in movie halls. A report by McKinsey & Company that discusses recent trends in the US consumer spending highlights that in five months last year, Disney+ built a subscription base that had taken Netflix seven years to achieve.
Besides, digital payments are the new ultimatum. People have become cautious of any form of exchange. Monetary exchanges have seen a structural change too. Entities that have the facility of digital transactions are believed to be thriving better during pandemic. A report by PayPal suggest that approximately 40% of consumers are likely to use touch-free payments via mobile devices or credit cards amidst the pandemic.
Has money cautiousness picked up steam?
Sad as it is, thousands of people lost their jobs during the pandemic. Industries went through recession; people were laid off. In some countries, this situation still prevails. Amid these horrible circumstances of "firing instead of hiring", consumers have now become money cautious- cautious of what they add into their shopping carts and purchasing only what they need.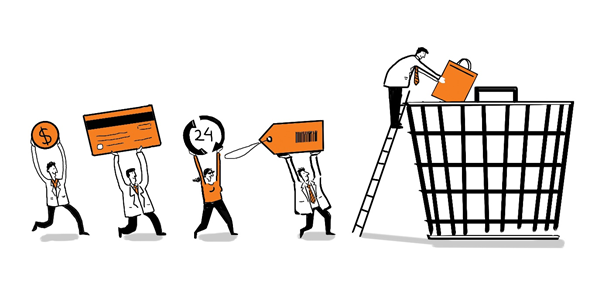 Copyright © 2021 Kalkine Media
According to a United Nations Conference on Trade and Development report, there have been drastic cuts in global spending for tourism, furniture, electronics, etc.
ALSO READ: COVID-19 leaves tourism workers in dire straits
What does today's shopping basket constitutes & what's the priority?
Let us understand this through a survey of 17 markets across the globe conducted by YouGov. Over 30% of consumers said that they spent more on fresh fruits and vegetables. Interestingly, demand for frozen, chilled ready food has also surged along with the increased demand for dairy products. According to the survey, three out of five consumers now head to local markets rather than going to super-markets. "Support the local" is a major factor behind this.
GOOD WATCH: How should you fight COVID 19 with a healthy body and mind?
All in all, the new parameters influencing market demand are "convenience and safety." As the market stands at a more unpredictable state, suppliers and the business community can still evaluate the forces by studying the changes in consumer behaviour. Anticipating what changes are persistent and focussing on these will help the market achieve the equilibrium.