Summary

Air Canada's (TSX:AC) trysts with financial crisis began in the early 2000s
The airline has successfully navigated crises, keeping investors hooked.
Can AC stock once again spread its wings?
If there's one stock deeply rooted in Canadian investors' mind, it is the national carrier, Air Canada. From a near-monopoly control over the Canadian airspace in the early 2000s, to being almost defunct after a global financial crisis in 2008, its affairs with bankruptcy have left the air carrier's investors hopeless each time, until it spread its wings again.
After its first declaration of bankruptcy in 2003, the airline initiated meticulous efforts to stand up on its feet again. Another brush with bankruptcy was averted in 2008 and 2009 after its management saved the crashing carrier from a financial crisis.
However, despite periods of rocky growth, Air Canada's (TSX:AC) has a long stint as one of the high flying stocks in Canada, keeping investors hooked to the stock – at least up until the pandemic hit in early 2020.
As clouds of uncertainty linger over the air carrier's growth once again, let's dive into how it coped with crises in the past and what do its current prospects look like:
A peek into Air Canada's history
Soon after its merger with Canadian Airlines in 2000, the national carrier enjoyed a near-monopoly over the Canadian airspace, but it could only last for a short while. The merged air carrier faced headwinds as demand waned after the 2001 terror attacks in the US, dampening growth for the newly merged airline.
However, the first major shock to its operations was the economic slowdown triggered by the SARS (Severe Acute Respiratory Syndrome) outbreak in 2002, which was particularly severe in Toronto. Its revenues and cash reserves nosedived, with the company recording losses to the tune of US$295 million by the end of 2002. Disputes with its labor unions also contributed to this crash, which led the air carrier to file for bankruptcy in April 2003.
Despite these hardships, the airline made a comeback in the market after about a year and a half of operational restructuring. The newly emerged ACE Aviation created value for investors, offering about 200 per cent returns in the period between 2004 and 2007, as per media reports.
This flight only lasted for so long for the aviation industry major.
It faced another brush with bankruptcy, triggered by the 2008 financial crisis, which had its epicenter in the US. The cash-strapped airline saw dwindling demand and was headed for another crash within a short period. Investor wealth eroded rapidly during the time.
However, the airline emerged out of the crisis through diligent financial management in 2010 and touched new heights increasing investor wealth multifold in the next ten years. As reports suggest, its stock grew 3,575 per cent in the 10-year period ended December 31, 2019, until the COVID-19 pandemic hit economies across the globe.
Now that we have looked into its previous stints with financial crises, let's explore its current prospects.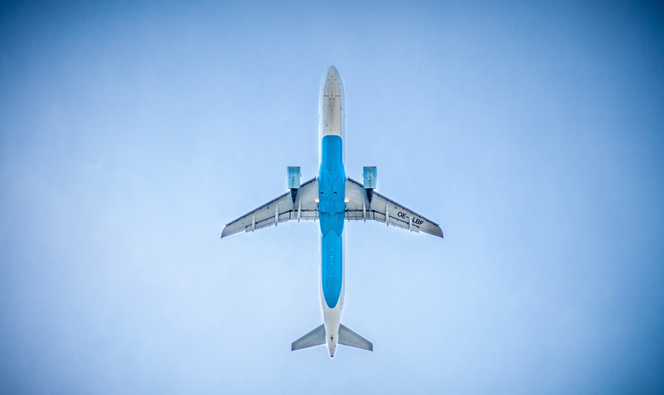 Source: Pixabay
Air Canada's growth prospects
The global pandemic is one of the many major shocks faced by the Canadian flagship carrier. While some believe that it may be over for the struggling airline, others look forward to another period of healthy returns after the Canadian government eases travel restrictions.
With some easing of movement restrictions and gradual resumption of flights from June 1, 2021, Bay Street expects some rebound in Air Canada's revenues and a gradual return to normalcy.
However, as international and US air travel remains restricted for non-essential journeys, Air Canada stock's take-off remains distant.
Its market capitalization currently stands at C$ 9.25 billion, with a share price of C$ 27.66, as of June 18, 2021.
The market capitalization has recovered as the stock returned 23.19 per cent in the year-to-date (YTD) period, outperforming the TSE 300 Composite Index.
While some remain skeptical about Air Canada's recovery, criticizing its strategy to operate flights below capacity, it remains one of the most actively traded stocks on the Toronto Stock Exchange.
As of June 18, 2021, nearly 1.1 million shares traded in a single trading session and about 3.7 million shares of the company exchanged hands daily as per a 30-day average.
Bay Street analysts expect the ongoing vaccination drive to aid the ailing stock, and the overall aviation industry in Canada. Leisure and private travel may see a pickup even as international travel restrictions stay in place, as per industry analysts.
Optimism over the federal government's support for through its C$ 5.9-billion rescue plan for the airline also keeps investor hopes high.
The federal government has acquired a stake worth about C$ 500 million in Air Canada's stock to support the airline.
Air Canada reported an 80 per cent year-over-year decline in revenues in the first quarter ended March 31, 2021. Its operating loss widened to C$ 1.049 billion as against an operating loss of C$ 433 million. The figure stood at C$ 1.003 billion in the fourth quarter ended December 31, 2021.
Please note: The above constitutes a preliminary view and any interest in stocks should be evaluated further from an investment point of view.