Source: aapsky, Shutterstock
The aviation industry was hit badly due to the outbreak of the coronavirus pandemic last year. This year too, things have further deteriorated as new strains of the lethal virus and slow rollout of vaccines are not allowing operations to return to normal.
In such a situation, investors often get confused about whether to sell, buy or hold onto the stocks. Over the past few days, market experts' opinions stand divided over the stock of Canada's biggest airline Air Canada (TSX: AC). Some are anticipating that the airline carrier might go bankrupt, whereas, some believe that it will recover well.
Here's what you need to know about Air Canada:
Just like other companies, 2020 was a terrible year for Air Canada as well. The airline's revenue went down by 70 per cent year-over-year (YoY), resulting in a loss of C$ 4.6 billion. Despite such a crisis, a strong balance sheet might help the company fly through these turbulent times. It has C$ 8 billion in cash and equivalents, which could help the carrier manage the ongoing crisis. Also, a government bailout package could be used to sustain operations for a longer duration.
The pandemic has also positively contributed to the company. It has forced the airlines to come up with harsh and unusual cost-cutting measures, which would have not been possible during a normal situation. This will allow the airlines to expand their operating margin in the post-pandemic period.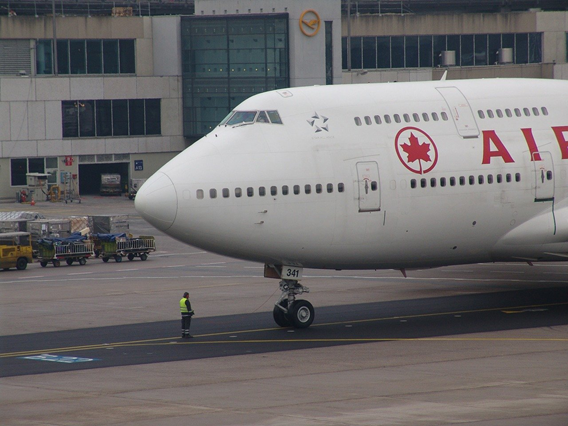 Source: Pixabay
Air Canada is resuming its flight operations gradually and that might help boost the company's stock. Recently, the airlines announced that it is preparing for the first revenue flight of its retrojet Airbus A220-300. The revenue service is expected to begin in April and the flights will operate on the traditional A220 routes across North America. Apart from this, the airline will resume flights to sun destinations, such as Barbados, Jamaica and Mexico, in May.
Bottom line
Despite the uncertainties, it seems that the Air Canada stock could prove to be good choice for long-term gains.
According to the TMX data, it remains among the most actively traded stocks in the past 10 days. Over two million shares of the company were traded on March 29 alone.
The stocks grew up by 62.7 per cent in a year and 18.3 per cent year-to-date (YTD).
The company has a market cap of over C$ 8 billion and holds a price-to-book ratio of 5.111. Add on the operational efficiency, the company might just be able to recover well in the post-pandemic world.
And Air Canada has done this before. From bankruptcy in 2000s to complete turnaround, the scrips went from under C$ 2 in 2009 to over C$ 50 in January 2020.
The above constitutes a preliminary view and any interest in stocks should be evaluated further from an investment point of view.