Source: BEST-BACKGROUNDS, Shutterstock
Air Canada (TSX: AC) finally sealed the much-awaited relief package with the federal government post-market hours on Monday. This deal would allow the airline to use a near C$5.9 billion fund facility.
After prolonged talks, the Canadian government has agreed to purchases its Boeing and Airbus carriers. This agreement would help the airline with grounded fleet stay afloat after losing C$ 4.65 billion in 2020.
The government is also buying common shares of the national airline worth C$ 500 million, at C$ 23.1793 per piece, at a 14.2 per cent discounted from its last close of C$ 27 per share. After acquiring Air Canada shares, the federal government will hold a nearly 6 per cent equity stake in the carrier.
As part of the deal, Canada's largest airline consented to halt its dividend offerings and share buybacks, limit the yearly bonus for senior executives to C$ 1 million. Air Canada has agreed to maintain the current employment level of 14,859 jobs.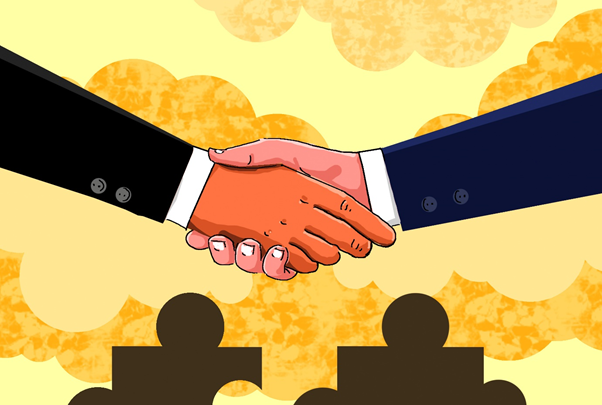 Image Source: Kalkine Group @2020
Air Canada stock could witness a heavy buying trend this week on the back of this deal. Let us look at the aviation stock's price-performance:
Air Canada (TSX: AC)
The airline's burden of grounded flights is now as the government is purchasing its 40 Boeing Co 737 MAX carriers and 33 Airbus SE 220 aircraft.
The stock might see a short-term to medium-term surge without being overly worried. The stock has already gained 18.50 per cent year-to-date (YTD). However, it had an onerous last month and declined by over 9 per cent due to extended talks with the federal government.
Investors can again expect a bullish trend from the giant airline stock. It could breach its 52-week high of C$ 31 per common share this week. It has a one-year return of over 34 per cent and a market cap of around C$ 9 billion. There are many catalysts to push its market cap to above C$ 10 billion and helping to reclaim its large-cap status this month.
Air Canada's One-Year Stock Performance Chart. (Source: Refinitiv)
Its share price performance has outperformed the S&P TSX Airlines (Sub Industry) index, which has dropped by 4.37 per cent in one year relatively. This gap might widen as the government is still in talks with other airlines about relief package.
Air Canada Operational Forecast
Canada is the second-largest country by area, and it heavily relies on passenger airlines to keep connected to its remote regions. Air Canada expects to restart its operations around all of the routes it had halted due to the stringent COVID-19 related restrictions.
Air Canada also announced yesterday that it is likely to release its first-quarter results for 2021 on May 7.