Can you guess what's common among business giants like Unilever, Visa Europe, Barclays and Thomson Reuters? They all happen to be signatories of the Mindful Business Charter.
But before we get into the nitty-gritty of this framework, let us first understand what Mindful Business Charter is.
Founded by British multinational bank Barclays in association with other companies, the charter is all about 're-humanizing workplaces'.
The business framework seeks to encourage enterprises to be more mindful about the work structure and environment and reduce avoidable stress wherever possible.
Data shows that a growing number of companies are signing up for the charter to adopt best practices and create an environment where employees can speak honestly and confidently about their wellbeing.
Workplaces and well-being
In the present ultra-competitive world, where cut-throat competition has been normalized, stress has become a part and parcel of work life.
Mindful Business Charter notes that this stress not only affects employees' wellbeing, but also adversely impact their productivity, and can cause avoidable losses to businesses in the long run.
The charter also points that work-related stress often emanates from the way interactions take place in workplaces and the unconscious impact they can have on people's mental health.
The charter advocates that employees must be free to speak up within their organization as it favors honest discussions. Such open and respectful interactions, along with mindful delegation of work and adequate consideration to rest and leisure, can help ramp up productivity.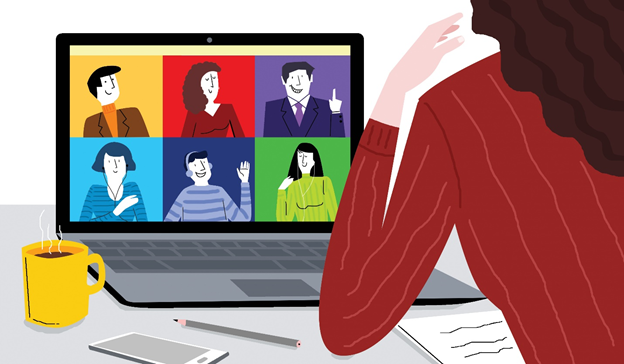 Copyright © 2021 Kalkine Media
The pandemic and its impact on mental health
The charter has become even more important amid the pandemic, with more people reporting increasing signs of anxiety and other mental illnesses.
The lockdowns, increased isolation and disbalanced work-life routine due to remote working regimes have twisted our normal way of life to a great extent. To top that, a sizeable chunk of the population is said to be reporting higher intake of alcoholic beverages and tobacco amid the increased stress. Insomnia and odd changes in body weight are also becoming a common occurrence.
What does Mindful Business Charter suggest?
Mindful Business Charter does not promote complete eradication of long working hours and stressful periods at workplaces, which would be too good to be true. Instead, it suggests a reduction of the intensity and frequency of such incidents.
While recognizing that this change cannot be brought in overnight, the charter stresses that enterprises can gradually implement it by shouldering more responsibility for their employees' wellbeing.
Organizations signing up for the charter are expected to undertake some policy actions. These include introducing it to at least one fresh employee every year and ensuring that responsible business becomes a part of regular assessments.
The charter also suggests the following tips:
Curbing the overuse of business emails, especially when it comes to marking employees who have nothing to do the content.
Giving as well as taking feedback from all employees.
Ensuring the practice of courtesy and respect among all workers.
Respecting employees' rights to turn off all communication from work while on leave.
As we take baby-steps back to normalcy amid reopening economies, we need to embrace the changes and impacts that the pandemic has had on our lives and minds. One of these is the way people work. Organizations need to be ahead of the curve to resolve stress issues and become more supportive of their employees' wellbeing.
And in this task, Mindful Business Charter could be a step in the right direction.