The coronavirus pandemic has not only impacted businesses but nearly every aspect of our lives. After a decline in cases in the past few months, the pandemic has resurfaced again and public health restrictions have been renewed across Canada.

Amid such an unprecedented crisis, let's explore three TSX listed health care companies: Viemed Healthcare Inc. (TSX:VMD), WELL Health Technologies Corp. (TSX:WELL) and CareRx Corporation (TSX:CRRX). The stocks of these companies will likely gain on the back of rising coronavirus cases.
Viemed Healthcare Inc. (TSX:VMD)
Since Viemed (TSX:VMD) is a provider of equipment for respiratory diseases and oxygen problems, the company is expected to perform well. Since the beginning of this year, the stock soared by 16.6 per cent and its one-year growth is 19 per cent.
With a market cap of C$ 454.5 million, Viemed holds a price-to-earnings (P/E) ratio of 12.4 and offers a 29 per cent return on assets (ROA).
At market close on May 7, the shares were priced at C$ 11.6 apiece, up by 21 per cent from a 52-week low of C$ 9.13 (May 14, 2020). On May 3, the company announced its first-quarter financial results, in which it achieved revenue of US$ 28.4 million, up from US$ 23.8 million in the same quarter of the previous year.
The company's gross profit increased to US$ 17.7 million and its cash and cash equivalents were US$ 31.1 million in the same period.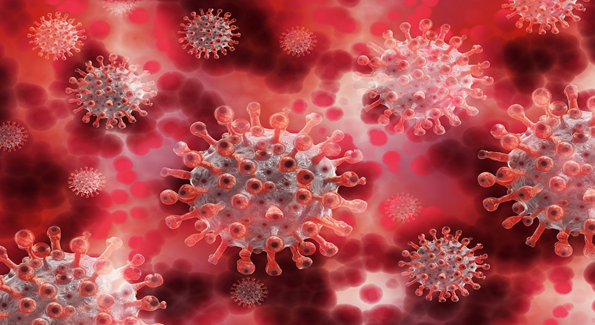 Source: Pixabay
WELL Health Technologies Corp. (TSX:WELL)

In March, the Vancouver-based healthcare company started offering home COVID-19 self-collection test kit via Circle Medical, a company that is majority-owned by WELL Health. The company's debt-to-equity (D/E) ratio is 0.11 and it holds a price-to-book (P/B) ratio of 6.4, as per the data from TMX.
In a year, the stock has skyrocketed by 166.4 per cent and beat the TSX 300 Composite Index which grew by about 103 per cent. The shares closed at C$ 7.06 apiece on May 7, available at 39 per cent less than the 52-week high of C$ 9.84 on February 8, 2021.
In Q4 2020, the company posted record revenue of C$ 17.2 million, which represents an increase of 75 per cent year-over-year (YoY). Its adjusted gross profit was C$ 8 million, an increase of 123 per cent YoY.
CareRx Corporation (TSX:CRRX)

At a time when public health measures restrict the free movement of people, CareRx Corporation (TSX:CRRX), a leading provider of pharmacy services and solutions to home operators and senior residents, will likely experience a surge in demand for its services. Amid the COVID-19 situation, the company is already expanding through innovative digital healthcare solutions like virtual consultation with doctors.
CareRx's market cap is C$ 186.9 million and it offers a 421.9 per cent return on equity. On April 29, the CRRX stock reached its 52-week high of C$ 6.8 apiece and at market close on May 7, it was priced slightly down at C$ 6.2.
In the past three months, the stock has swelled by 30 per cent and its year-to-date (YTD) growth sits at 61 per cent. Continuing strong financial performance, the company achieve revenue of C$ 46.4 million in Q4 2020, up by 44 per cent YoY.
In the fourth quarter of last year, the adjusted EBITDA was C$ 4.1 million, an increase of 65 per cent YoY.
The above constitutes a preliminary view and any interest in stocks should be evaluated further from an investment point of view.