The cryptocurrency fever reached a whole new pitch in the wake of the COVID-19 pandemic over the past year. Stay-at-home restrictions pushed more people to explore the online world, and that brought in more enthusiasts and investors into the crypto realm. It cannot be denied either that financial crunch amid the pandemic also saw many rookie traders tread into the unchartered territory of cryptocurrency investment in the hopes of giant profit.
Despite the crest and trough of its volatile prices, mainstream operations have started acknowledging cryptocurrencies as well. And due to this expansion and rising interest, more big league players are trying to get a slice of this crypto business while it is still hot.
One of them is Andreessen Horowitz, a prominent Silicon Valley-based venture capital firm. If you are a cryptocurrency enthusiast, you may want to learn more about this enterprise.
Andreessen Horowitz – Key insights
Established in 2009 by engineer-turned-investor Marc Andreessen and American entrepreneur Ben Horowitz, the private venture capital enterprise is known to invest in fresh startups as well as large and growing companies.
Searches around Andreessen Horowitz have been notably high among investors after the company announced on Thursday, June 24, the launch of its latest US$ 2.2 billion cryptocurrency-centered fund.
This is not Andreessen Horowitz's first venture into the crypto ecosystem. The Silicon Valley player launched its first crypto fund three years ago, which was said to be about US$ 300 million. The second one, worth around US$ 515 million, came in April last year.
Ironically, both the first and third funds got launched at a time when Bitcoin was noting a particularly low period. The first time around, in 2018, Bitcoin's value was about 80 per cent down from its highs in the previous year.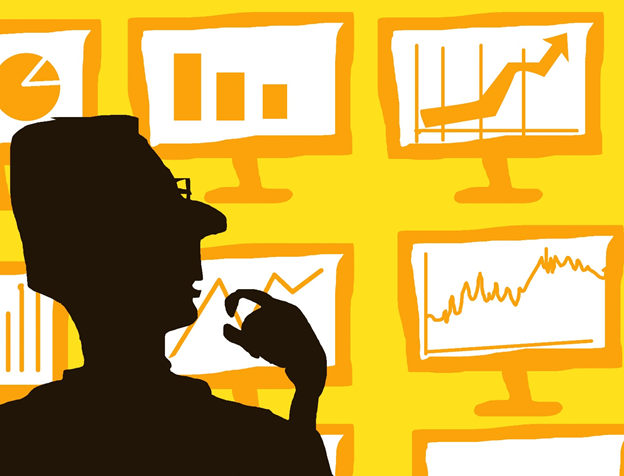 Copyright © 2021 Kalkine Media
At present too, the most popular crypto token in the world is experiencing a bearish phase. Bitcoin recorded a significant loss in its value since its near US$ 60,000 high in April this year, in the wake of events like Tesla's decision to dump it as a payment mode and China's crypto crackdown.
Andreessen Horowitz, however, does not appear to be too worried about this dip. The two in-charges of the firm's crypto division, Katie Haun and Chris Dixon, pointed in a blog post that while prices may be subject to volatility, the "innovation" continues to grow with every cycle.
The partners also noted their belief that the "next wave of computing innovation" is set to be motored by cryptocurrency.
In the past, Andreessen Horowitz's bets in rising entities have paid off, a list of which includes big names like Facebook Inc (NASDAQ:FB), Instagram, Pinterest, ride share app Lyft, etc.
As far as crypto investment goes, the Menlo Park-headquartered firm dipped its toe in the digital asset space for the first time back in 2013 with crypto exchange Coinbase, which recently went public via a direct listing.
With its two previous crypto-oriented funds, Andreessen Horowitz is said to be managing about US$ 865 million, which , as per reports, brings its total assets under management (AUM) for cryptocurrency to roughly US$ 3 billion.
As for its most recent fund, time will tell how much its expectation from the crypto universe pays off.
The above constitutes a preliminary view and any interest in stocks and cryptocurrencies should be evaluated further from investment point of view.