Highlights

NFTs are not like Bitcoin or Dogecoin, and they have their own unique market.
Crypto punks and artworks by Beeple command great value in the NFT marketplace.
The craze for smart contract-backed proof of ownership and a fusion of art and blockchain has boosted the NFT market.
The cryptocurrency and blockchain boom has created a market for related products. One such product is non-fungible tokens or NFTs.
Though most enthusiasts keep a close tab on the price of crypto assets, NFTs have stunned everyone in 2021. These unique ownership establishing digital tokens are the latest sensation in the smart contracts space. We have listed the most expensive NFTs. But before we do that, let's understand a bit about NFTs.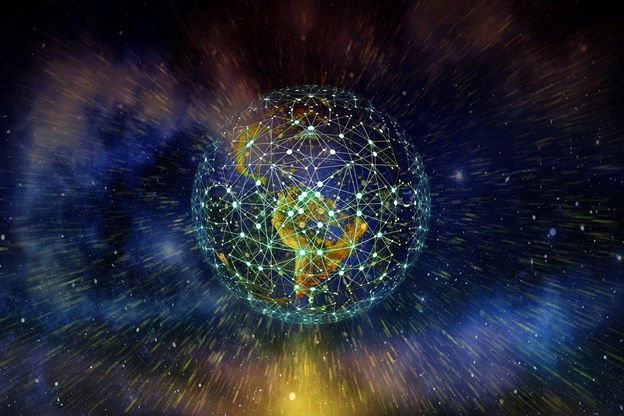 Image source: Pixabay
What are non-fungible tokens (NFTs)?
Exclusivity lies at the heart of NFTs. These tokens are unlike crypto tokens like Ether or Dogecoin. Each NFT is unique. The purpose it solves is providing ownership to the holder over certain assets like artwork or music.
Also read: Blockchain, cryptocurrencies, NFT & CBDC: Difference explained in 4 paras
NFTs are essentially underpinned by the same blockchain tech that powers cryptos like Bitcoin. An NFT can be representative of some physical asset. It is then auctioned in the market to fetch the maximum value. It is claimed that these non-fungible (cryptocurrencies are fungible) tokens can eliminate intermediaries and reduce the costs of transaction.
Below is the list of most expensive NFTs sold.
1. 'Everydays - The first 5000 Days' by Beeple
Beeple is a digital artist. It is said that before 'Everydays - The first 5000 Days' sold for an eye-popping US$69 million at a Christie's sale in March 2021, people had little idea about NFTs' true potential.
The sale of Beeple's artwork not only validated the artist's talent but also the potential of ownership defined by smart contracts. That the artwork was auctioned at the famous Christie's -- known for selling Leonardo da Vinci's work -- also added to the buzz.
'Everydays - The first 5000 Days' is a collage of multiple artworks by the artist, and the project was in its 14th year when it sold as an NFT. Although the NFT craze has grown by leaps and bounds ever since, the artwork by Beeple remains the most expensive by a formidable margin.
2. CryptoPunk #7523 by Larva Labs
Crypto punks are NFTs by Larva Labs. It is claimed that these punks are images with distinct features for every image.
CryptoPunk #7523 sold for a whopping US$11.75 million. The auction took place at Sotheby's in June 2021. Enthusiasts counted on the uniqueness of this character with blue-colored skin and attributes like a face mask. It is said that #7523 is the only masked punk created by Larva Labs. The uniqueness and NFT craze make it the most expensive NFT minted by Larva Labs.
3. CryptoPunk #3100
The third on the list is yet another crypto punk, this time #3100. It is an alien crypto punk, just like #7523, but has a headband for its distinction. CryptoPunk #3100 was sold at a Christie's auction in March 2021. It fetched US$7.58 million.
Image description: Selling price of the most expensive NFTs in US dollars (in millions)
The owner is said to have listed it for another round of resale with a bid price of 35,000 Ether. If sold at this high valuation, it will topple 'Everydays - The first 5000 Days' by Beeple. The #3100 is not the only crypto punk with a headband. Over 400 punks have headbands, and #3100 wears a teal one for its uniqueness.
4. CryptoPunk #7804
CryptoPunk #7804 has not one but three accessories. This is the third NFT from Larva Labs to feature in the top-five list. It wears sunglasses and a cap. The third accessory is a smoking pipe. CryptoPunk #7804 is also an alien punk.
Also read: Want To Buy & Sell NFTs? Here's A Simple 5-Step Guide
The selling price of #7804 was US$7.57 million, very close to the price of CryptoPunk #3100. The holder of this NFT is looking to make a profit. The NFT is listed with a quote of 125,000 Ether. If sold at this price, it will become the most expensive NFT. Alien punks by Larva Labs have lent fuel to the NFT craze.
5. 'Crossroads'
This marks the entry of an artwork inspired by American politics in the NFT space. 'Crossroads' is also a Beeple creation. Beeple designed it in a way that the artwork would afterward change with the outcome of the US presidential election. A Trump or Biden victory would change the video.
In February 2021, Crossroads sold at a price of US$6.6 million.
Crossroads, as stated earlier, was made in two versions, with the seller getting the final version as per the result of the US election.
These two artists feature in the top five most expensive NFTs sold. Beeple is the name adopted by artist Mike Winkelmann. He comments on social, political and other landscapes through his digital artworks. Larva Lab's crypto punks are also a rage. A few other punks by them have also sold at a high value.
Also read: Meet CryptoPunks – A New Generation of Collectables
Bottom line
Non-fungible tokens are not cryptocurrencies. The former is a digital proof of ownership that cannot be altered. Yes, this ownership can subsequently be sold to others. NFTs have gained momentum in 2021. In a year that saw crypto assets like Bitcoin and Ether experiencing extreme volatility, NFTs created a niche market of their own.
A few experts believe that NFTs' prices do not represent the intrinsic value of the artwork. They believe the boom owes to the overall craze for blockchain and smart contracts technology. For now, NFTs remain an area of interest for both art and blockchain enthusiasts.