Source: Atstock Productions, Shutterstock
Blank check company Churchill Capital Corp IV (NASDAQ:CCIV, CCIV:US) has seen its stocks plummet since last week when Lucid Motors confirmed rumors surrounding their merger. After the electric vehicle (EV) maker said on February 22 that it is planning to go public via its merger with the special public acquisition company (SPAC), Churchill stocks fell nearly 55 per cent in about a week's time.
On Tuesday, March 3, the SPAC stock was down over nine per cent.
So, where could Churchill IV's stock be heading from here? Let's find out.
Churchill Capital Corp IV (NASDAQ:CCIV, CCIV:US)

A host of EV producers fell in line to enter the public trading market last year, including Nikola Corp, Fisker Inc, etc. The trend continued this year, and as it did, rumors surrounding high-end EV maker Lucid Motors seeking a SPAC reverse merger with Churchill Capital surfaced.
Right after the speculation came to light, Churchill IV stock blew up in January and continued to climb in February to hitting an all-time closing high of US$ 58.05 (February 12).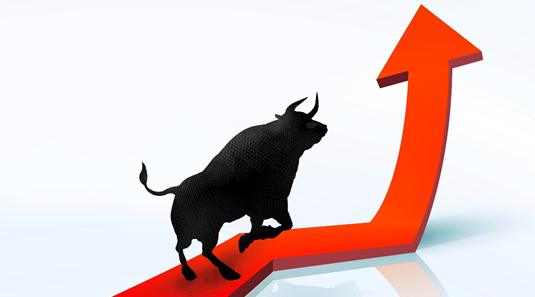 ©Kalkine Group 2021
But following Lucid's confirmation, the stock has mostly dwindled.
While the stock is presently down, an argument that can be made here is that the EV sector is on the rise. A 2020 study by Deloitte noted that battery-charged and plug-in hybrid EVs made a record annual sales of over two million in 2019. While the COVID-9 outbreak did shake up the automotive industry, the collective accomplishments secured by the EV market in the last two years "offer hope", the study said.
Some market analysts also believe that CCIV stock could be a 'buy-the-dips' candidate, where the belief is that the drop in price is possibly a short-term fault and the stock may bounce back.
While revealing its merger plans, Lucid Motors claimed that the deal will see the largest SPAC-related PIPE financing in history. It is also likely to see the biggest funding Lucid has reeled in seen since Saudi Arabia's Public Investment Fund pumped about US$ 1 billion into the company in 2018.
There have also been rumors about how the Tesla rival's flagship model, Lucid Air EV sedan, is likely to give Tesla's Model S sedan a tough competition.
©Kalkine Group 2021
Speaking of its cars, Lucid models are generally quite pricey, some being even more expensive than Tesla. This means it is not a mass-market EV producer, but a caterer to a limited target audience. And this has been a point of concern for some market commentators.
Lucid said that its merger with Churchill Capital will see a US$ 11.75 billion transaction equity value, which is reportedly lower than what some speculators had expected. The transaction is said to value the EV manufacturer at an initial pro-forma equity value of US$ 24 billion.
Experts have presented pros as well as cons for the CCIV stock in the light of its merger plans with Lucid. Investors planning to explore this stock should look into both and do their own homework before going forward with any sort of investment.
The above constitutes a preliminary view and any interest in stocks should be evaluated further from investment point of view.