The cryptocurrency market has bloomed this year, and global financial institutions have been taking this digital asset seriously for the first time since its existence. Wall Street-based institutional investors and big banks have also started holding cryptoassets in their portfolios.
Coinbase Global Holdings Inc. (COIN:US, NASDAQ:COIN) became the first crypto exchange to go public on the New York-based NASDAQ through a direct listing on April 14.
The world's largest crypto exchange Binance, however, has no plans to go public.
As investors park more funds in this upcoming space, here are six crypto-related firms that might come with their initial public offering (IPO) or direct listing this year.
1. Kraken
Crypto exchange Kraken CEO Jesse Powell reportedly has plans to unleash its potential via a direct listing on the US exchanges. It is likely to go public sometime in the second half of 2022.
Kraken is a crypto-focused startup that also offers application programming interface solutions to mutual funds, pension, and hedge funds. Its crypto trading app records almost US$ 2 billion in daily trade volume.
It also provides educational courses to beginners in Decentralized Finance (DeFi) and Non-Fungible Token (NFT), and cryptocurrencies like Bitcoin and Ethereum.
2. Ripple
Blockchain payments company Ripple is considering an IPO for its common shares after the settlement of the lawsuit with the US Securities and Exchange Commission (SEC) over the status of its native crypto token XRP.
SBI Group, a Japanese financial company, is the largest outside stakeholder in the blockchain-powered payment firm. The Japanese firm is also backing its IPO from the front.
XRP tokens are worth more than US$ 86 billion, with a total supply of around 100 billion. However, it is trading below US$ 1 apiece against its lifetime high of US$ 3.40 apiece due to the ongoing legal dispute with the SEC in the US. The company has been facing massive repercussions on the back of this legal battle as prominent crypto exchanges banned its token from their trading platforms.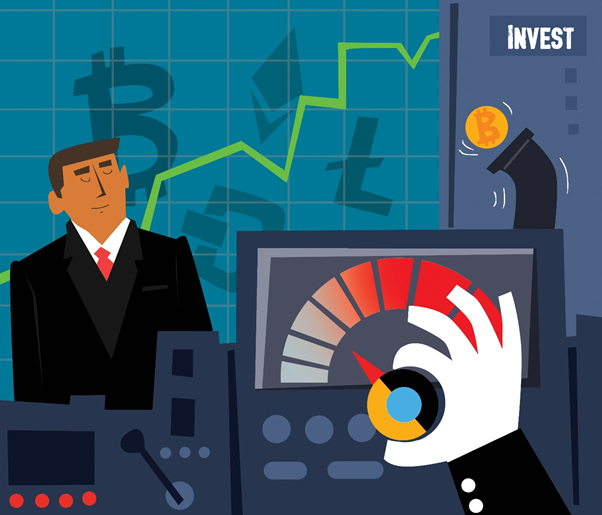 Copyright © 2021 Kalkine Media
The SCE claims that the fintech firm has illegally raised US$ 1.3 billion through unregistered security offerings. While the company already witnessed initial legal triumphs in the case, but the crypto market investors are still awaiting the final court ruling.
If Ripple manages to get this verdict in its favor, its listing could beat Coinbase's direct listing this year. Right now, XRP has been trading in the bearish zone, led by fear, uncertainty, and doubt (FUD).
3. Intercontinental Crypto Exchange Bakkt
The company deals in various crypto-related offerings, such as crypto wallet, exchange, a peer-to-peer transaction platform, and custodial services.
In January, the cryptocurrency exchange disclosed that it would merge with a special purpose acquisition company (SPAC) called VPC Impact Acquisition Holdings (US:VIH, NASDAQ:VIH).
The blank check company's stock is trading on the Nasdaq stock market at US$ 10.32 apiece, with a year-to-date return of over two per cent. VPC's market capitalization is US$ 267 million.
The merger will create a joint entity called as Bakkt Holdings with a value of US$ 2.1 billion and VPC Impact Acquisition Holdings will get delisted from the NASDAQ exchange.
The combined firm will go public on the New York Stock Exchange (NYSE). However, the company is yet to confirm an official date for the upcoming IPO.
4. Gemini
The US-based cryptocurrency exchange, Gemini, was founded by the infamous Winklevoss twins – Tyler and Cameron. They announced its launch in June 2013 and it went live in late 2015. The company is said to operate on the fourth generation blockchain operating system, which can work on 5G internet.
The company has worldwide partners including Samsung, Nifty Gateway, and TradingView.
Gemini Trust Company, LLC allows its customer to buy, sell, and trade in digital assets on its platform.
The co-founders are reportedly planning to take Gemini public, however, no timeline has been set. In media interviews, President Cameron mentioned observing the market closely to decide the time of taking the venture public. He further pitched that the company is positively open for an IPO, which could be in line with Coinbase's DPO.
5. BlockFi
Crypto lender BlockFi engages in digital assets trading and provides loans on crypto assets. It also offers crypto saving accounts with interest rates of up to 8.6​ per cent annual percentage yield.
In the first quarter of 2021, the blockchain firm raised US$ 350 million, boosting the company's total valuation to US$ 3 billion.
The firm has also been exploring listing options for the last one year. In mid-2020, the company posted a hiring note for a Chief Financial Officer (CFO) who can lead the finance team for the late-stage investment, IPO, and acquisition. It could go public in 2022, reports claim.
6. Apifiny
The crypto asset trading network offers its users diverse crypto exchanges to pool liquidity with a set of application programming interfaces. The firm expects to go public by the end of 2021.
The company management is reportedly planning to get listed on stock exchanges to bolster its overall growth ahead of the impending listing process this year.
On June 10, the "exchange of crypto exchanges" recruited Erez Simha as a new president and CFO to take the firm public at the earliest. He is the former CFO of Mercurity Fintech Holdings Inc. (MFH:US, NASDAQ:MFH).
Please note: The above constitutes a preliminary view and any interest in stocks should be evaluated further from an investment point of view. The reference data in this article has been partly sourced from Refinitiv.