Highlights

The decentralized finance (DeFi) sector has bloomed to an all-time high in 2021, led by institutional demand.
A DeFi project primarily includes decentralized crypto lending, crypto-yielding network and financial-redated decentralized applications.
Decentralized projects kill intermediaries in the digital financial ecosystem.
Decentralized Finance (DeFi) is one of the crucial segments of the cryptocurrency market. DeFi projects offer financial services using decentralized protocols and bring more conventional fintech firms to participate on blockchain-based platforms.
DeFi platforms provide decentralized applications (Dapps) and asset management features using advanced technology. All the transactions in the space take place in crypto tokens. Every DeFi project holds its native crypto token to enable users to avail decentralized services.
Here are some of the top DeFi projects to watch in 2021-22.
Best DeFi projects to explore in 2021-22
1. PancakeSwap (Cake)
PankcakeSwap is a decentralized finance (DeFi) application that enables blockchain developers to launch their projects, exchange cryptocurrencies, crypto farming, and staking.
Developed over the Binance Smart Chain network, its native token is CAKE
Tokens of the decentralized exchange (DEX) hold a total supply of over 207 million. CAKE does not have any upper limit for circulating supply.
2. Fantom (FTM)
Fantom is an Ethereum-based project that offers smart contract and DeFi services to blockchain developers through its protocol. Its native token is FTM.
Fantom has a maximum supply of 3.175 billion tokens and a circulation of about 2.5 billion coins.
FTM token has gained over 1,631 per cent over the past one year, as of August 20.
3. Polygon (MATIC)
The proof-of-stake platform offers a fundamentally designed blockchain platform to support several DeFi protocols. It works as the second layer of the Ethereum ecosystem.
Its utility token is MATIC, which skyrocketed this year led by the DeFi project demand. It is one of the top gainers in the crypto space.
Polygon has a capped token supply of 10 billion, with 65 per cent of its coins in circulation.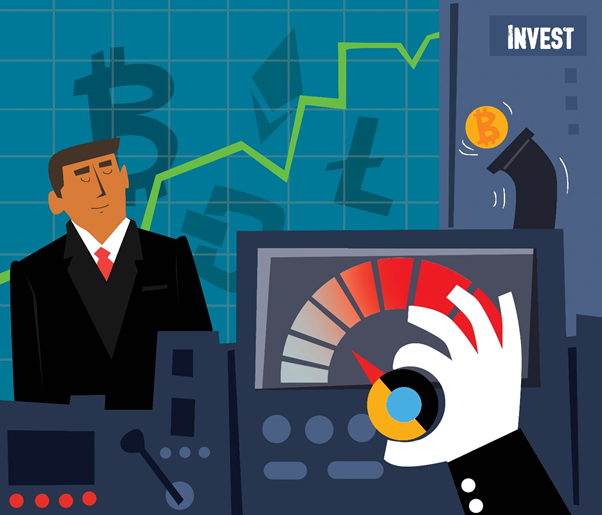 Copyright © 2021 Kalkine Media
4. Harvest Finance (FARM)
Harvest Finance offers rewards for farming or staking DeFi tokens on its decentralized platform.
It claims to provide the highest yield to its users through its crypto harvesting techniques.
FARM, the utility token of Harvest Finance, has a limited supply of 690,420 tokens, and its current supply stands at about 590,812 tokens, as of August 20.
5. Aave (AAVE)
Aave is a DeFi project that offers lending and borrowing services to crypto holders.
Its native token is AAVE, which has nearly 13 million tokens in circulation out of its maximum supply of 16 million AAVE coins.
AAVE holds a rank among the top 30 tokens in the crypto industry.
6. The Graph (GRT)
The Graph is a Web3 DeFi platform that can retrieve blockchain data through its GraphQL technology.
The Ethereum-based project's utility crypto is GRT, which has also risen notably this year.
The Graph has a capped supply of more than 10 billion GRT tokens, with almost five million of them in circulation as of August 20.
It ranks at 32rd position among other cryptos, with a 0.19 per cent of dominance in the market.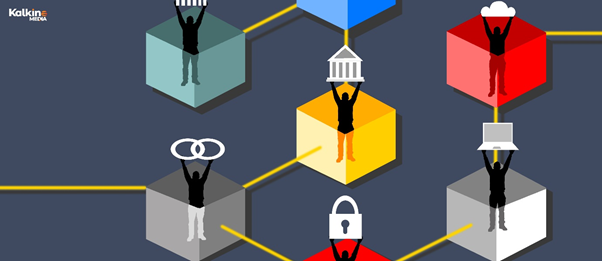 Decentralized technology (Copyright © 2021 Kalkine Media)
7. Compound (COMP)
Compound is a DeFi project that provides users with a lending platform to generate interest through their crypto holdings.
Its native token is COMP, which has returned over 222 per cent this year.
COMP has a circulation of about five million tokens, with a maximum supply some 10 million COMP coins.
It was ranked at the 56th position on August 20.
8. Yearn.finance (YFI)
Yearn.finance offers periodic returns to its users for holding crypto tokens on its DeFi platform and charges a minimal fee of 0.5 per cent per transaction.
Its utility coin is YFI. The yield aggregator project ranked at the 78th spot, with a circulating supply of about 36,666 tokens.
YFI has surged over 220 per cent in the last one year.
9. XinFin Network (XDC)
The decentralized trade and finance service facilitator works on the proof-of-stake model.
It executes its operations through its native token XDC, which is marching at US$ 0.17 apiece on August 20.
XDC has zoomed more than 2,259 per cent in one year.
The DeFi project has an unlimited supply, with a circulation of 12.2 million tokens at the time of writing this.
10.Telcoin (TEL)
Telcoin (TEL) is a decentralized investment platform that allows users to exchange and reserve digital tokens.
It also offers its services to mobile financial service providers. TEL is a native token of the decentralized exchange that enables users to access the DeFi platform.
TEL has swelled by a massive 7,323 per cent in one year. It has nearly 57 million tokens in circulation against its capped supply of 100 billion TEL tokens.
Telcoin ranks at 87th position in the crypto market.
Bottomline
DeFi projects consist of decentralized crypto exchanges, financial Dapps & blockchain developers' ecosystems, etc. These projects are also known as tokenomics.
The DeFi space has been gaining traction with the rising popularity of cryptocurrencies. Investors, however, should keep in my the market's volatility angle before investing.