Summary

Crypto investing has been gaining momentum among millennials, but most of them do not know the use case of crypto coins they are trading in.
Knowing the utility of any crypto project is as beneficial as understanding stock market fundamentals.
Most crypto tokens with unique use cases have delivered notable growth in 2021.
Investing in any digital asset without doing prior research can backfire. Before entering any crypto projects, investors should ideally know the use case and primary utility of its native token.
Cryptocurrencies with unique use cases are expected to perform better than vague and speculative tokens and deliver long-term capital appreciation.
Investors can also learn from billionaire Mark Cuban's mistake when he entered a "pump and dump" scheme, which tumbled to zero after hitting over US$ 60 apiece in June this year.
Here are some utility crypto tokens to explore in 2021-22.
Ethernity (ERN)
Ethernity project works over Ethereum's blockchain network. It offers a decentralized marketplace for digital artists, fine artwork, and digital asset collectors to trade in the non-fungible token (NFT). Its native crypto token is ERN, which is marching at US$ 12 apiece.
All digital collectibles are available to exchange with ERN coins. Its current market cap is US$ 134 million. ERN ranks at 284th position on CoinMarketCap.
Ethernity has a capped maximum supply of 30 million ERN tokens. It has soared over 282 per cent listing-to-date, led by the NFT market boom. The blockchain platform recently announces that Argentinian footballer Lionel Messi is launching its first-ever NFT through its marketplace. ERN may soar by double-digit once Messi's NFT goes live on Ethernity.
UniSwap (UNI)
UniSwap is a decentralized crypto exchange where investors can trade their tokens without revealing their details. Its native token is UNI, which is moving at US$ 29.65 apiece.
Crypto investors interact with UniSwap exchange by paying a marginal fee in UNI tokens for every transaction. Its current market cap is US$ 17.39 billion. The exchange token ranks at 10th position, with almost one per cent of dominance in the crypto space.
The Ethereum blockchain-listed crypto has dropped as much as 34 per cent compared to its lifetime high of US$ 45 per UNI. However, the latest emergence of decentralized exchange has boosted the crypto token by over 641 per cent YTD.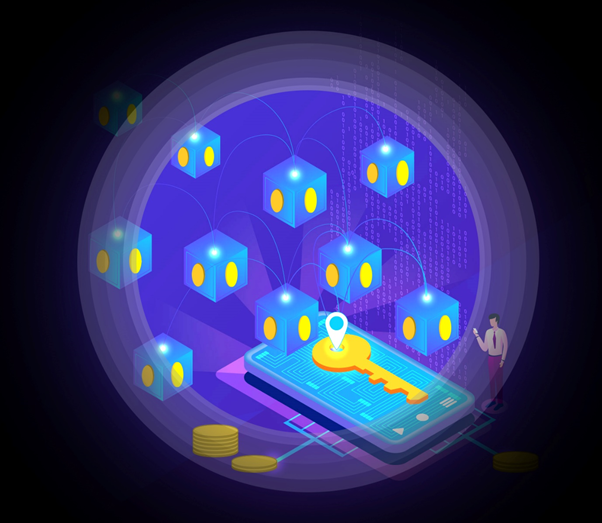 Copyright © 2021 Kalkine Media
Polkadot (DOT)
Polkadot is a Binance Smart Chain-based project that offers simultaneous transaction facilities to fintech companies through its blockchain-powered platform. It bolsters the scalability of decentralized digital payment platforms.
Its utility token is DOT, which is trading at US$ 21.24 apiece. The ninth-ranked token has a market cap of US$ 20.83 billion, and its market dominance stands at 1.12 per cent. It has a circulation of 983 million against its unlimited token supply.
DOT has amplified by 191 per cent this year. Its daily trade volume moves up to US$ 1 billion. However, it is still down by 57 per cent from its all-time high of nearly US$ 50 per unit.
FTX token (FTT)
FTX is a popular crypto exchange, and it has a diluted market cap of 17.53 billion. Its utility token is FTT, which enables users to interact with its virtual token trading platform.
FTX claims have onboarded unprecedented crypto traders in the last few years. The crypto exchange claims to offer pool staking, stablecoin settlement, and centralized collateral features that make it more unique.
FTT token is moving at nearly US$ 50 apiece, with a market cap of US$ 4.7 billion. FTX's native coin ranks at 29th position among leading cryptocurrencies. It has a circulating supply of 94 million tokens against its limited supply of 352 million FTT coins.
The virtual coin has skyrocketed by 766 per cent YTD, led by the extraordinary trading in cryptocurrencies. However, the token is still down by 21 per cent against its 52-week high of US$ 63 apiece (recorded in May).
Decentralized project (Image source: pixabay.com)
BitTorrent (BTT)
BitTorrent is the subsidiary of the TRON (TRX) blockchain network. It is a known peer-to-peer digital file exchange platform. Its native token is BTT, which was launched in early 2019 by TRON using its TRC-20 protocol. Its current price is US$ 0.003884 apiece.
BTT has zoomed over 1,246 per cent in 2021, led by the crypto frenzy and use of the digital token in sharing online files. Its current market cap stands at US$ 2.56 billion. In terms of its market value, the token ranks at 50th position on CoinMarketCap.
BitTorrent does not have a maximum supply, and its current circulating supply is around 660 billion tokens. It recorded a lifetime high of US$ 0.01426 apiece in early April. The token has witnessed a massive rally, with an 83 per cent surge in the last three weeks (as on August 10).
Theta (THETA)
Launched in 2019, Theta is a decentralized video content platform. The video streaming project enables users to interact with its content resources using its native crypto token "THETA". The content provider has witnessed all-time high engagement amid lockdowns.
The utility token is trading at US$ 6.91 per unit, with a market cap of US$ 6.94 billion. It ranks at 21st position in terms of its market value. The video streaming network's utility coin has risen as much as 333 per cent this year. However, it has declined more than 56 per cent against its lifetime high of US$ 15.90 apiece (recoded in mid-April).
Chiliz (CHZ)
Chiliz is one of the sports and entertainment fan tokens, which has a unique use case in rewarding sports followers on Socios.com. Fans can trade in multiple fan tokens and involve in the team decision making polls and surveys using sports-related crypto coins.
CHZ token commenced trading in mid-2019, and it has been fueling fan engagement on Socios.com. It is currently trading at US$ 0.3249 apiece.
Its current market cap is US$ 1.91 billion, with a maximum supply of 8.88 billion tokens. CHZ has amplified by 1,417 per cent YTD, led by the crypto craze among football fans.