Summary

Crypto wallets are devices where investors can hold their cryptocurrencies using public and private keys.
Hot crypto wallets can be accessed using internet data.
Cold crypto wallets are offline hardware devices, like a pen drive.
Crypto wallets are devices where investors can hold their cryptocurrencies using public and private keys. They usually come in two forms – a hot wallet (software device) and a cold wallet (hardware device).
Hot crypto wallets are live and are connected through blockchain-powered mainstream exchange applications or websites that you can access using your internet data.
Which are the best Crypto Wallets in Canada?
Cold crypto wallets, on the other hand, are offline hardware devices, like a pen drive, where you can save the private addresses of blockchain-powered tokens.
On that note, here are some of the best crypto wallets in Canada.
Coinbase trust wallet
Coinbase, a popular crypto exchange, offers trust wallet services where investors can hold their tokens using decentralized keys by paying marginal miner fees or transaction validation fees.
Users of the US-based blockchain technology-powered investment platform can also avail of software wallet services.
Instead of saving your private and public keys on the crypto exchange, you can transfer them to your phone using the trust wallet. This wallet also allows you to make a payment if any vendor accepts cryptocurrencies.
Binance trust wallet
Binance, the world's largest crypto exchange in terms of daily trading volume, acquired Ethereum's mobile wallet in 2018. Using this wallet, which supports Android as well as iOS devices, you can stake tokens and earn rewards and passive income.
This decentralized crypto wallet charges a network fee, where investors can move their tokens between the wallet and the exchange.
Coinomi
The United Kingdom-based wallet service provider has its operations throughout Canada. Coinomi charges mining fees only for transactions. Holding tokens in its software wallet is free.
Its mobile-based wallet fee rate varies with the real-time prices, and this fee goes to miners who validate transactions by adding them to the blockchain-based ledger.
Exodus
This software crypto wallet enables you to store your tokens safely and allows you to trade tier-1 cryptocurrencies like Bitcoin (BTC), Ether (ETH), and Cardano (ADA).
It has a few advanced features as it facilitates Touch ID and Face-recognition ID to secure your crypto tokens from any theft. You can also synchronize your wallet to your desktop.
Armory
This hot wallet is fully-dedicated to Bitcoin token storage. Armory enables secure transactions through multi-signature algorithm where miners crack unique codes using their graphic processing units (GPUs) by charging a fraction of your BTC token.
Its transaction fee depends on the quantity of Bitcoin and the fluctuating prices of the token. Users can retain their private keys through its cloud-based data storage.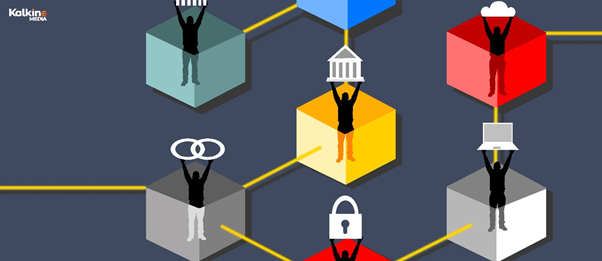 Copyright © 2021 Kalkine Media
Trezor One
Trezor One, an open-sourced hardware crypto wallet, is available at nearly C$ 70 apiece. It supports Windows, OS X and Linux.
Trezor provides cold wallet services at reasonable prices and offers used wallets at cheaper rates. The Trezor One has limited features as it is an offline wallet.
Trezor Model T
Trezor's Model T is an advanced version, and it is one of the leading brands in hardware ledgers in Canada. It supports as many as 700 crypto tokens on its device.
Available at around C$ 210 per device, it enables users to use PIN ID or phrases as their keys without connecting them to other devices. Trezor claims that its upgraded version is highly secure. However, it is three times more expensive than its previous version.
Ledger Nano S
This hardware wallet is available at C$ 79 apiece. It allows over 1,000 crypto tokens in its offline data storage.
It is the primary version of Ledger Nano. The firm has reportedly sold more than 1.4 million devices internationally since its debut.
It does not offer advanced features like Bluetooth connectivity or passphrases keys. It only enables Universal Serial Bus (USB) cable connection using another online device.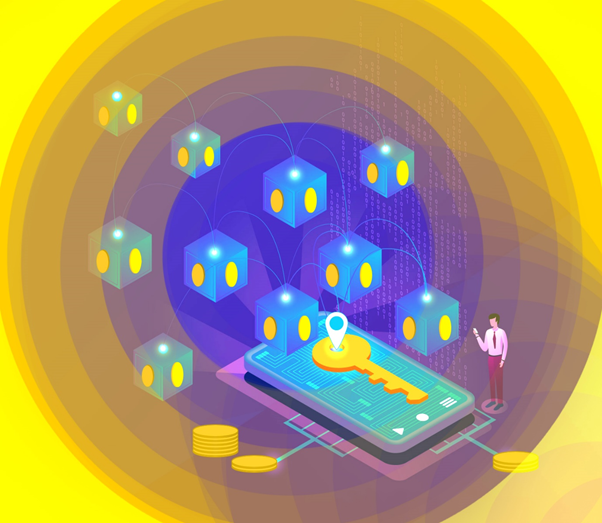 Private Key (Copyright © 2021 Kalkine Media)
Ledger Nano X
It is an upgraded version of Ledger Nano, with a price tag of C$ 159 apiece. Ledger Nano X enables hardware wallet users to connect to other devices through its Bluetooth feature. Thus, it does not need a USB cable to transfer crypto data.
The cold wallet users can add up to 1,184 cryptocurrencies and make payments in crypto coins while offline. However, its Bluetooth function could invite hackers to your devices. Hence, using its advanced functions wisely could save you from any future attacks.
KeepKey
It is one of the cheapest crypto wallets in the Canadian market, with a base price of nearly C$ 38 apiece. KeepKey is compatible with desktop, MacBook, Android devices, and Linux. However, it allows limited cryptocurrencies like BTC, BTC Cash, Dogecoin, Ether, Litecoin, DASH, and Bitcoin Gold.
It has its own crypto exchange, which enables users to make a quick transaction. But it does not support hundreds of crypto tokens like its competitors.