Canada has been quite adamant about turning itself into a green economy, going as far as slicing a substantial share for its latest budget for sustainable development.
If latest numbers are to be believed, Canada may have taken a step in the right direction for more than one reason.
A new research conducted by Oxfam and Swiss Re Institute found that G7 countries could lose as much as 8.5 per cent in gross domestic product annually by 2050 if they do not combat climate change.
G7 nations, which comprise Canada, Japan, Germany, France, Italy, the US and the UK, saw a GDP fall of 4.2 per cent during the first wave of the COVID-19 pandemic.
In case of a 8.5 per cent GDP fall, it would mean an annual loss of about US$ 5 trillion. If so, the economy would shrink about twice as much it did during the coronavirus pandemic.
What Will Be The Impact of Climate Change?
The Oxfam study points that the short-term effect of the pandemic is likely to disappear soon. However, the impact of climate change will cause long-term damages on the economy that will be felt every year.
If global temperatures rise by 2 to 2.6 degrees Celsius, Canada could lose about six to seven per cent of its GDP by 2050. If the temperatures climb by 3.2 degrees Celsius, then the loss may be up to nine per cent, the report points.
Apart from the G7 nations, 41 other countries were a part of the Oxfam study and all of them are estimated to see a GDP fall in future if the world doesn't buck up its climate change efforts.
For instance, India could lose some 27 per cent of its annual GDP and the Philippines could lose a massive 35 per cent.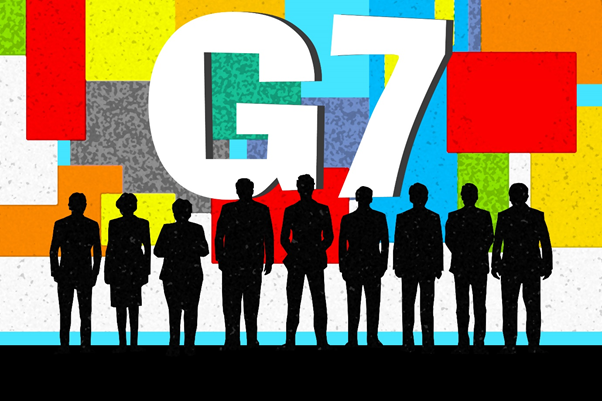 Copyright © 2021 Kalkine Media
Oxfam researchers have also highlighted that for low-income countries, the impact of climate change would be devastating. Citing a World Bank report, the researchers pointed that approximately 132 million more people are expected to experience extreme poverty by 2030 due to climate change.
Oxfam Great Britain CEO Danny Sriskandarajah has said that while the effects of climate change will be more pronounced on poorer countries, developed economies won't be immune either.
Mr Sriskandarajah has urged the UK government to take lead in developing a plan to bring down greenhouse gas emission.
What Are The G7 Nations Doing For Climate Change?
In May 2021, environment ministers of the G7 nations revealed new climate change targets and committed to limiting the rise in global temperatures to 1.5 degree Celsius. They have also agreed to stop funding coal-fired power plants in poorer nations by the end of this year.
Apart from the G7 Summit, the UK will hold UN climate talks in November this year. This event is expected to see some major steps being taken to make the world a safer and green place for future generations.