Major economies around the world are gradually shifting focus from non-renewable resources to sustainable and green options. This transition, while bound to take time and billions of dollars, has already triggered a change in investor perception as more people are showing interest in green energy and tech stocks.
On that note, let's explore four North American green stocks that you should watch this year.
1. NextEra Energy (NYSE:NEE)

NextEra Energy claims to be one of the world's largest producer of wind and solar energy. It reportedly serves at least five million customers in Florida, US. The clean energy company was named by Fortune as among the top 20 companies in the world for innovation.
The company also chose to shut down its last coal-fired power factory in January this year. It now plans to build a plant to produce green hydrogen using solar energy by year 2023.
Green hydrogen presents a significant opportunity for the company as this can be used in industries and existing gas pipelines to power household appliances.
This table will give you a quick look at this green stock's recent performance.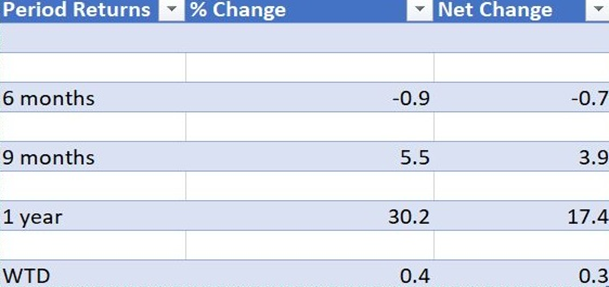 Stock Performance of NextEra Energy (Copyright © 2021 Kalkine Media)
2. Albermarle Corporation (NYSE:ALB)

Albermarle Corporation is said to be one of the world's top firms in terms of producing lithium, which it does from its own assets in the US and Chile. Albermarle's operation in Chile is reportedly one of the lowest-cost lithium sources on the planet.
Notably, lithium is used in batteries for electric vehicles and mobile phones, both of which have recently witnessed a boost in global demand.
A report by the International Energy Agency (IEA) pointed that from just 17,000 cars in 2010, the total number of running EVs catapulted to 7.2 million in year 2019. It is further expected to increase at a rapid rate in future, and companies like Albermarle are likely to make significant gains from this trend.
As of 2020, the company claimed to be the biggest lithium provider for electric car batteries in the world. The table given below will help you understand the company's stock performance.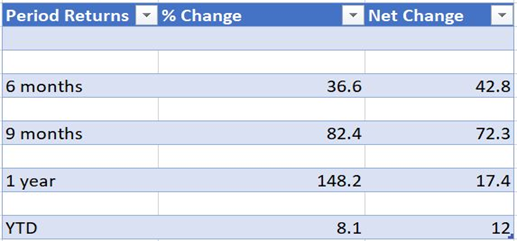 Stock Performance of Albermarle Corporation (Copyright © 2021 Kalkine Media)
3. Capital Power Corporation (TSX:CPX)

Capital Power Corporation, which plans to become net carbon neutral by 2050, claims that its existing setup is well-positioned to support a low-carbon energy system and has a generating capacity of 6,400 MW. Capital Power also plans to repower units of its Genesse power station and go coal-less by 2023.
On April 19, Finance Minister Chrystia Freeland said while presenting the federal budget that the government will spend C$ 17 billion in various ways to help bring about a cleaner economy. This move is expected to help companies engaged in such sustainable energy-focused activities.

Stock Performance of Capital Power (Copyright © 2021 Kalkine Media)
4. TransAlta Renewables (TSX:RNW)

TransAlta Renewables operates in 44 different sites across Canada, the US and Australia. It is well diversified, and its business segments include hydroelectric, gas, solar and wind. What makes this energy company unique is its business model, which is similar to that of the fossil-fuel industry.
Since renewable energy is becoming more mainstream, TransAlta's projected revenues is also likely to rise this year, making it yet another green power company to look at.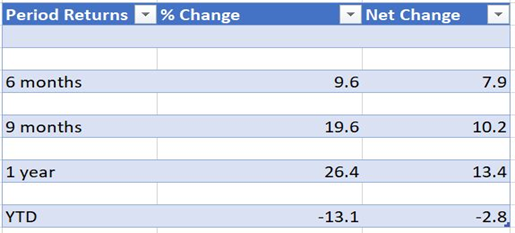 Stock Performance of TransAlta Renewables (Copyright © 2021 Kalkine Media)
The above constitutes a preliminary view and any interest in stocks should be evaluated further from investment point of view.