Summary

Enbridge (TSX:ENB) stock has been paying dividends for over 66 years.
It's current dividend is over 6.5 per cent.
Enbridge is one of the top performing energy companies in Canada.
Enbridge Inc (TSX:ENB) is one of the top-ranked energy companies on the Toronto Stock Exchange. The company's shareholders enjoy a good Return on Equity (ROE) and attractive dividend payout and yield over a consistent period. The company plans to install the best infrastructure and adhere to ESG norms very strictly.
Even in tough times, the company managed its business operation and posted net income and profit margins for all its stakeholders. A diversified business model and consistent dividends for its shareholders allow the company to be in a leading position in the industry.
What does Enbridge (TSX, NYSE: ENB) do?
Enbridge is an energy company trading with ticker symbols ENB on the TSX and the NYSE. It is one of Canada's largest natural gas distribution company. It also ventured into onshore and offshore wind renewable projects, while maintaining gas distribution as its core business.
United States-based operations contributed 57.91 per cent to the company's overall revenue in 2020 while Canada contributed 42.09 per cent. Based on business segment, energy services division accounts for 48.53 per cent of revenue, liquids pipelines 26.23 per cent and gas distribution 11.50 per cent.
Dividend history of ENB stock
The company has been paying dividends over the last 66 years. The last dividend payout was C$0.835 in June 2021. The stock currently yields 6.67 per cent.
Enbridge pays dividend every quarter, and holds a 10 per cent dividend CAGR in the last 26 years (1995 to June 2021).
The historical dividend yield for the financial year is 7.96 per cent while the five-year average historical yield is 5.58 per cent, as per Refinitive data.
The estimated Dividend per share (DPS) growth is 1.09 per cent and whereas the five-year DPS growth is 11.75 per cent. The average five-year dividend payout ratio is 175.14 per cent whereas the dividend payout ratio for the financial year is 221.66 per cent.
The consistent dividend payout and strong fundamentals rank the company as one of the best-performing energy and dividend stocks listed on the TSX.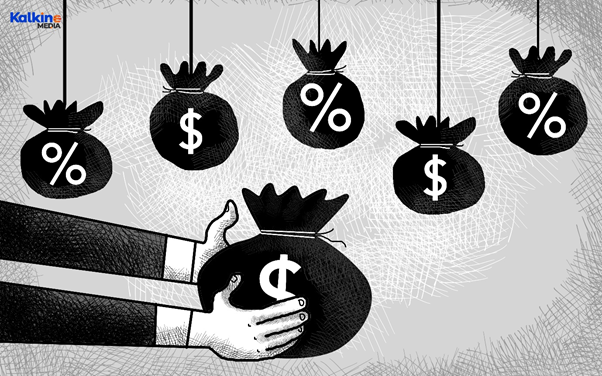 Copyright © 2021 Kalkine Media
ENB stock performance
The stock was trading at C$50.11 on July 12, (1:53 am ET), up nearly 39.97 per cent above its 52-week low of C$35.80 (recorded on Nov 06, 2020). It hovering near its 52-week high of C$50.41 (recorded on July 07, 2021), just 0.60 per cent below the peak.
Enbridge has a market cap of C$101.50 billion with 2.03 billion total outstanding shares.
ENB stocks have been steadily gaining despite the pandemic woes. The scrip posted a return of 8.67 per cent in the last three months, 24.81 per cent growth over 12 months. The year-to-date return (YTD) is 23.09 per cent.
ENB stock's fundamental analysis & financials
As per the financial statements of the company, the total revenue in 2020 was C$39 billion, down 28.10 per cent from a year ago. The company generated its best revenue figures last year in the 5-year period.
The net income from operations is C$3.36 billion, down from C$5.7 billion a year ago.
The net margin of the company is 8.74 per cent, higher than its industry average. The ROE is 5.28 per cent, better returns as compared to industry standards.
The forward P/E ratio as per market analyst is 17.44x versus the industry median P/E of 9.53x. The company is valued at EV/EBITDA of 13.12x higher than the industry median EV/EBITDA of 8.17x.
Technical analysis and trading sentiments of ENB stock
YTD chart of ENB Stock (Source: Refintive)
The stock is forming a series of new highs and lows on the daily time frame, the support level being formed at C$49.00 and the resistance levels at C$51.00.
Both the support and resistance levels are being tested at this juncture. The stock has a 10-day volatility of 7.85 per cent and 200-day volatility of 21.22.
The difference between the last closing price and 30-day Simple Moving Average (SMA) is 2.68 per cent, whereas same for 200-Day SMA is 14.05 per cent.
Is Enbridge (ENB) stock a good pick?
Enbridge is an industry leader with solid fundamentals and creditability it built over the years. As mentioned above, it is ranked as one of the best-performing energy stocks on the TSX. It has been able to manage the COVID-19 situation without affecting much of its business operations, consistently paying dividends on time.
Market analysts expect the company to grow between five to seven per cent through FY2023, by deploying disciplined capital in both its core and emerging businesses.
Moreover, the company follows a disciplined approach in reducing carbon footprints and plays a key in adherence to ESG protocols, critical indicators for future players.
As clean and renewable energy is the focal point for the environment, ENB plans to concentrate more on both onshore and offshore wind projects.
*Details as per company's website