The Quebec-based convenience-store company, Alimentation Couche-Tard Inc. (TSX: ATD.A, TSX: ATD.B), confirmed that it has initiated a potential acquisition discussion with the Paris-based grocer American depositary receipt (ADR) (CRRFY:US), as per the company's exchange filing on Tuesday, January 12.
However, there is no assurance that these talks will lead to a deal, the Couche-Tard emphasized in its statements.
Carrefour ADR climbed over 12 per cent on Tuesday following Couche-Tard's exchange filing. The French grocer has a market cap of approximately US$ 16.9 billion. However, Couche-Tard shares fell as much as 2.22 per cent on the back of this development.
Carrefour ADR has swelled over 24 per cent in one year. It pays an annual dividend of US$ 0.05 per common share, with a current dividend yield of 1.19 per cent. The stock also offers a 17.84 per cent return on equity, as per TMX data.
Let us delve into the Toronto Stock Exchange (TSX)-listed Alimentation Couche-Tard's market fundamentals:
Current Stock Price: C$ 41.31
The company primarily operates in three categories: merchandise and services, road transportation fuel, and other products. The retailer has its operations in North America and Europe. It operates in countries like China, Egypt, and Malaysia through its subsidiary Circle K.
Shares of the company have decreased marginally by 3 per cent in one year. Approximately 3 million scrips of the company changed hands on January 12. Its has listed shares outstanding of 859 million.
The giant consumer firm distributes a quarterly dividend of C$ 0.087 per common share, with a present dividend yield of 0.823 per cent. Its 3-year dividend growth stands at 13.75 per cent.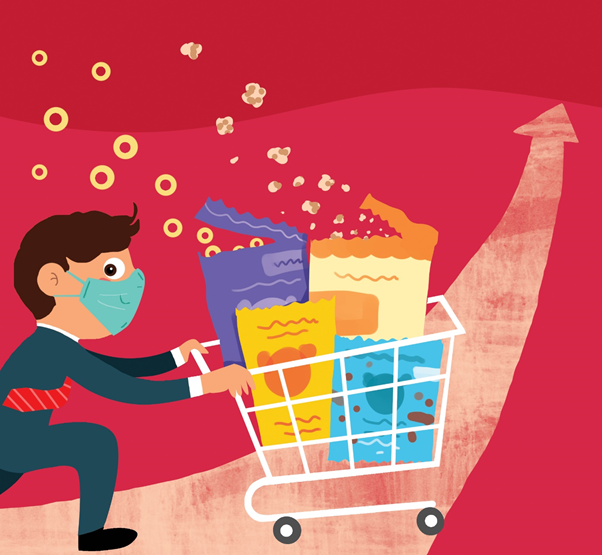 Image Source: Kalkine Group @2021
Couche-Tard's present return on equity (ROE) is 25.66 per cent, and its return on assets is 10.65 per cent, as per data on the TMX portal. The retail stock has earnings per share of C$ 3.47, a price-to-earnings ratio of 12.20, and a current debt-to-equity of 0.76.
Alimentation Couche-Tard's Acquisition & Financials
The company previously acquired Circle K Hong Kong, a convenience store operator in Asia, in late 2020. With this acquisition, the company expects to expand its business in Asia. Circle K HK manages a network of Circle K-licensed convenience shops in Hong Kong and Macau, with 340 stores and 33 stores, respectively.
In the second quarter of the fiscal year 2021, ended October 11, 2020, the retailer reported net earnings attributable to shareholders of C$ 757 million against C$ 578 .6 million in Q2 FY20. The company generated total merchandise and service revenues of C$ 3.8 billion in Q2 FY21, a rise of 6.3 per cent year-over-year (YoY).
The company's Board of Directors approved a 25 per cent surge of the quarterly dividend, from C$ 0.07 to C$ 0.087 per share in the second quarter of FY21.