Source: asharkyu, Shutterstock
Summary

Lumen stock rose 30 percent in the last three months.
Lumen's high-speed data cable infrastructure can now reach 60 percent of US businesses.
It announced a quarterly cash dividend of 25 cents per share, payable on March 19, 2021.
American telecommunication company, Lumen Technologies Inc. (NYSE:LUMN), held firm even as US stocks collapsed under the weight of bond surge on Wednesday. This communication stock was trading at US$13.79 per share, 7.3 per cent higher from the previous close.
Lumen dazzled in volume as well, cloaking 25 million shares at the close. Despite the worst day for tech stocks, Lumen's incredible resilience to stay put shows investors growing faith in this telecom stock.
But can it be the North Star to guide the rest away from the slump?
Here's a quick glance at how the company performed over the past few weeks.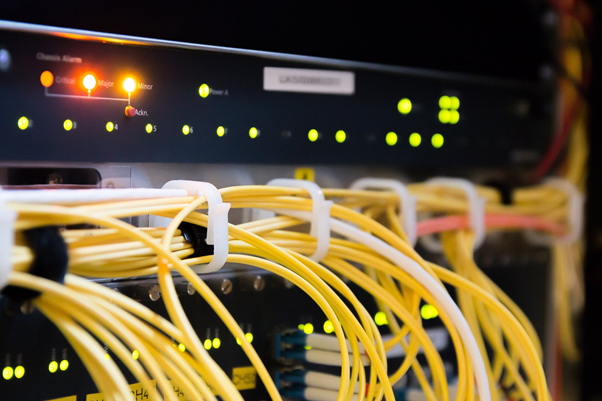 Pic Credit: Pixabay.
Lumen Technologies Inc. (NYSE:LUMN)
Lumen runs a high-speed data cable network, up to 35,000 miles, connecting Europe, Asia, and Latin America, making it one of the largest telecommunication service providers in the United States.
Lumen serves clients from corporates, small businesses, non-commercial organizations to individual customers, accounting for 4.5 million subscribers. It also provides broadband and phone services across 37 US states.
Lumen's Edge Computing Solutions infrastructure can now cover 60 percent of the US businesses within 5 milliseconds through its high-speed network.
The stock rose 13.5 percent in the last five days, which was still around 10 percent lower from its peak on January 28, 2021, led by a social media-led buying frenzy for the scrip. But its three-month growth paced at more than 30 percent, which shows that its progress is rooted in strong company fundamentals, rather than a short-term deviation due to market volatility.
Its 10-day and 30-day average trade volumes were 13 million and 18 million, respectively. Lumen announced a dividend of 25 cents per share to be paid on March 19, 2021.
It's fourth-quarter earnings, however, decline to US$5.1 billion at the end of December 31, 2020, compared to US$5.3 billion in the corresponding period of 2019, due to the COVID disruptions.
Industry veteran Quincy L. Allen was recently appointed to its board of directors.