Summary

Horizons ETF Management launched the world's first Psychedelic ETF Index on January 26.
Stocks of Psyched Wellness jumped over 12 per cent on the back of the psychedelic ETF launch. Its shares have yielded over 232 per cent returns.
Another CSE-listed company, Nova Mentis Life Science, is also incorporated into the psychedelic ETF.
Psychedelics drugs are finally getting more mainstream. The first ever psychedelic Exchange Traded Fund, launched by Horizons ETFs Management, started trading on the Canadian NEO Exchange from Tuesday, January 26, 2021.
The Horizons Psychedelic Stock Index ETF will trade under the symbol PSYK.
Seventeen Canadian and US companies have been incorporated in the first psychedelic ETF. The companies included are:
Psyched Wellness Ltd. (CSE: PSYC)
Numinus Wellness Inc. (TSXV: NUMI)
AbbVie Inc.
Mind Medicine (Mindmed) Inc.
Havn Life Sciences Inc.
Compass Pathways Plc.
Mydecine Innovations Group Inc.
Seelos Therapeutics Inc.
Cybin Inc.
Mind Cure Health Inc.
Field Trip Health Ltd.
Entheon Biomedical Corp.
Red Light Holland Corp.
Nova Mentis Life Science Corp. (CSE: NOVA)
Greenbrook Tms Inc.
Revive Therapeutics Ltd
Johnson & Johnson
Life sciences firm Psyched Wellness Ltd. (CSE: PSYC) is a pioneer working in the psychedelic health and pharma space. Its CEO Jeff Stevens stated that it is the only listed firm working with an authorized psychoactive mushroom and advancing novel pantherine-based treatments applying their labeled extract, AME-1.
Horizons ETF Management has laid down a guideline for the securities to become a constituent of Psychedelic ETF Index. The company must be listed on a regulated stock exchange in North America. The participant must operate in psychedelic medicines or be a biotech firm that is engaged in research and development (R&D) of psychedelic drugs; or a company that is part supply chain of psychedelics.
The constituent must have a required float market cap of C$ 25 million and hold a minimum stock price of C$ 0.10. the required minimum 3-month average traded value is C$ 125,000.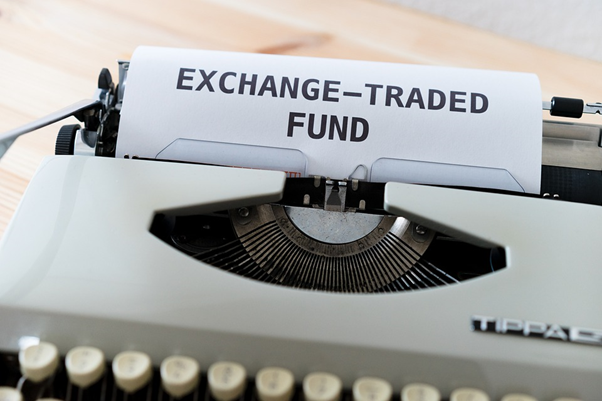 Image Source: Pixabay
More psychedelic substances getting health regulators' nod across North America. Apart from the US Food and Drug Administration (FDA), other medical studies are also indicating that such therapies could be medically beneficial.
Methylenedioxymethamphetamine (MDMA) & Lysergic Acid Diethylamide (LSD)-assisted drugs have been recommended to treat mental issues, like depression, obsessive-compulsive and eating disorders. The newly listed psychedelic ETF will benefit from the supporting research from medical communities.
Cannabis stocks have been rising ever since US President Joe Biden, who promised cannabis legalization, took charge of office.