Highlights

The ASX 200 closed 1% or 73.3 points up at 7,370.2, while the ASX All Ordinaries index was up 1.15% to 7,681.3.
Aumake jumped 16.67% today on freight services deal with logistics solution provider Wiseway Group.
Other penny stocks that remained in headline were ID8, M2R, MX1 etc.
On Thursday, the ASX 200 has rebound sharply, closing in green for the third consecutive day. After a sharp decline of over 2% on Monday, the benchmark index has almost pared all of the losses for this week.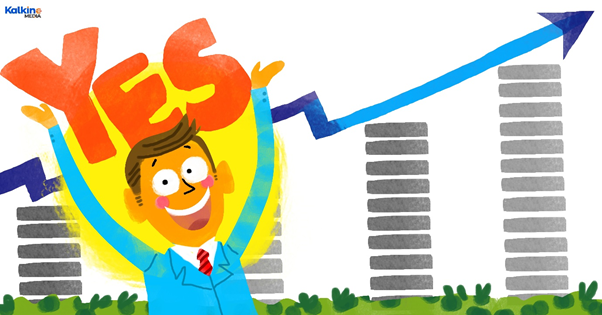 Image Source: Copyright © 2021 Kalkine Media
Today, the ASX 200 closed 1% or 73.3 points up at 7,370.2, while the ASX All Ordinaries index was up 1.15% and closed near the high of the day, at 7,681.3. With a strong grip of bulls in today's session, almost all sectors ended higher today. The consumer discretionary space had been in limelight today as the ASX 200 Consumer Discretionary index rose 1.4% to 3,545.4. Lets' have a look at five buzzing penny stocks that have delivered lucrative returns today.
Read more: Five ASX stocks under 50 cents which are in bull run
Identitii Limited (ASX:ID8)
Software firm Identitii soared above 30% during the early trades on news of entering into a Master Technology Agreement along with a three-year deal with Standard Chartered Australia. As per the agreement, Standard Chartered will licence Identitii's new SaaS platform, initially in Australia. Notably, Standard Chartered is the second global correspondent bank to enter into a master technology deal and the fourth worldwide brand to enter into a multi-year deal with Identitii.
Image Source: Copyright © 2021 Kalkine Media
The deal is expected to further boost Identitii's prospects to further increase its cooperation with Standard Chartered in other locations. The IDT share price closed the session 16.67% higher at AU$0.28.
Aumake Limited (ASX:AUK)
E-commerce marketplace operator Aumake jumped on freight services deal with logistics solution provider Wiseway Group. The initial two-year exclusive freight services agreeent supports Aumake to meet growing demand for products from Australia & New Zealand. The collaboration with Wiseway is believed to allow for diversification into new markets in Southeast Asia and Americas, and expansion into new products.
The AUK share price closed the session 11.11% higher at AU$0.02, clocking a high volume of over 3.99 million shares. The stock had fallen 23.81% on Monday and recovered all losses in the next three days.
Kogi Iron Limited (ASX:KFE)
Australian based iron ore and steel development company Kogi Iron. The shares of Kogi Iron shot up on proposed acquisition of Macro Metals - an unlisted Australian public company that beneficially owns 100% of iron ore tenements located within three producing iron ore jurisdictions in Western Australia.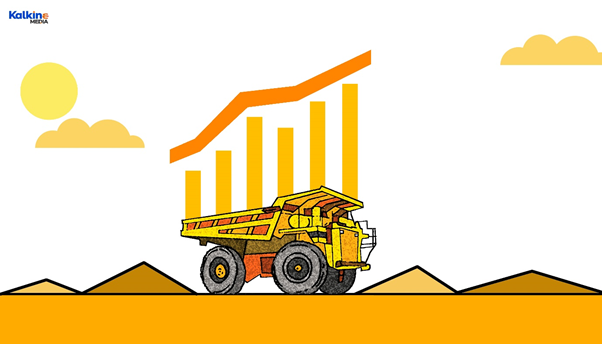 Image Source: Copyright © 2021 Kalkine Media
Reportedly, Macro Metals possess a high-quality portfolio of iron ore assets in Western Australia that are highly prospective for shallow channel iron ore deposits. With the acquisition, Kogi is set to welcome highly regarded mining investors Tolga Kumova, Evan Cranston, Ashley Pattison, Rob Jewson and Peter Gianni as cornerstone Kogi shareholders. The KFE share price closed the session at AU$0.017, falling significantly from the day's high of AU$0.022.
Miramar Resources Limited (ASX:M2R)
Next stock in our penny stocks list grabbing the headlines is mineral explorer Miramar Resources. Miramar shares zoomed up 30% on receiving numerous high-quality gold intersections from the Marylebone target. The said target is located within the Miramar's 80%-owned Gidji Joint Venture Project which is situated in the Eastern Goldfields region of WA.
The M2R share price closed the session 16.67% up at AU$0.21, clocking an above average volume of 1.53 million shares.
Micro-X Limited (ASX:MX1)
Last stock on the list is Australian high-tech company Micro-X - a leader in cold cathode x-ray technology for security and health markets. Share of Micro-X jumped up on executing an AU$8 million Project Agreement with the Australian Stroke Alliance (ASA) to act as the technology partner for the development of lightweight stroke diagnostic imaging technology targeted at pre-hospital stroke diagnosis in air and land ambulances.
The company believes that the proliferation of stroke imaging in air and land ambulances will make a huge impact on stroke survival and recovery rates. According to the company, it has already commenced initial work which has delivered encouraging outcomes. It now looks forward to working closely with the partners at the Melbourne Brain Centre, ASA, Johns Hopkins and Fujifilm to turn this concept into a reality. The MX1 share price closed the session 1.72% higher at AU$0.3.
Related article: Micro-X (ASX:MX1) signs A$8M contract with Australian Stroke Alliance
Bottom Line
The Australian market had rallied 1% today, with all sectors closing in green. Penny stocks had remained in the limelight dur to their erratic price action based on important announcements by the companies.
Read More: Five ASX penny stocks for dividend fans