Highlights

Cooper Energy Limited has raised its underlying FY 2022 EBITDAX guidance to AU$57m- AU$68m.
The company has lowered its Capex guidance.
The share price of Cooper Energy Limited (ASX:COE) caught investors' attention on Monday (16 April 2022) after the oil and gas exploration company announced a lift in its guidance given the recent surge in oil prices.
Shares of Cooper Energy Limited were spotted trading 1.886% higher at AU$0.270 per share on ASX at 10:03 AM AEST today.
In the last one year, Cooper Energy Limited shares have risen 3.85%, while the stock is down 3.57% year-to-date (YTD).
Today, the energy company increased its underlying FY 2022 EBITDAX guidance to between AU$57 million and AU$68 million, against the prior guidance of AU$53 million and AU$63 million. Meanwhile, the gas producer has lowered its total Capex guidance to between AU$19 million and AU$21 million, compared to the prior guidance of AU$24 million and AU$28 million.
Read More: Sayona Mining (ASX:SYA) shares fall 25% in last two weeks, here's why
As per the company, the revision in its guidance announced today reflects a period of higher realised Australian east coast wholesale gas prices.
Noticeably, in its Q3 quarterly report released last month, the company noted the robust performance of the business relative to guidance. The company had adviced that a review of the guidance would be done following a return to sustained operations at Orbost Gas Processing Plant.
According to the announcement, the lift in the underlying EBITDAX reflects stronger recent performance at the Orbost Gas Processing Plant along with an expectation of sustained higher realised Australian east coast gas prices in the spot market.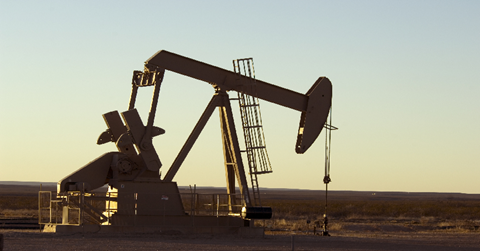 Image Source: © Tashka | Megapixl.com
It is worth mentioning that driven by a record jump in the US gasoline prices and China looking all set to ease COVID-19 restrictions; Oil prices have risen 4%. Brent futures rose 3.8%, ending at US$111.55 per barrel, while WTI crude jumped 4.1% to end at US$110.49 a barrel.
In its quarterly report for the three months ended 31 March 2022, the company's YTD production was up 24% to 2.45 MMboe; sales volume was up 45% to 2.93 MMboe. During this period, the gas producer's revenue increased 71% to AU$144.6 million.
Read More: SKN's SuprCuvr, world's most powerful coronavirus killer