Summary

Iron ore prices are rallying on the back of easing global lockdowns and a rebound in economic activity.
However, China's decision to curb soaring commodity prices could dent the trend.
Leading Australian miners are struggling to streamline their iron ore shipments due to a shortage of labourers and a surge in material prices.
Rallying iron ore prices have turned the mineral into one of the hottest commodities of 2021. Easing global lockdowns and a rebound in economic activity have surged the demand for the commodity.
Price is Less albeit Opportunities are Immense; Invest Wise with Kalkine LITE Just at $19.99
The prices rose to a record high of US$237.57 per tonne during mid-May, owing to a strong demand in Chinese steelmaking industries post China's Labour Day holiday.
With the record surge in iron ore prices, strong investments are expected in the mining sector. China, which is the world's top iron ore consumer, is focused on developing one of the biggest mines in Africa. Meanwhile, small-scale players seem to be rushing to develop mines in Australia.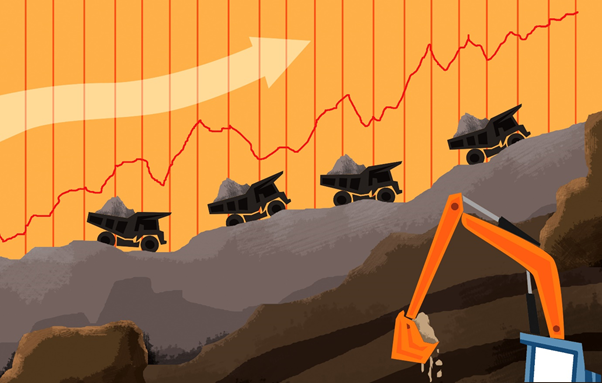 Source: Copyright © 2021 Kalkine Media
However, China's decision to curb exorbitant commodity prices, a move aimed at stabilising the market, seems to have thrown a spanner in the works for the ongoing rally.
The prices traded below US$200 per tonne on 21 May 2021, driving out the margins of domestic consumers. The prices have been volatile due to an imbalance in demand and supply coupled with the Fed's monetary policy.
For detailed discussion: Why are iron ore prices volatile of late?
Also, leading ASX-listed iron ore miners including Fortescue Metals Group (ASX:FMG) and BHP Group (ASX:BHP) are struggling to streamline their iron ore shipments from Australia amid ongoing labour shortages and rise in material prices.
Let us skim through a few of the latest developments in the iron ore space.
Fortescue Metals Group increases cost estimates for Iron Bridge Project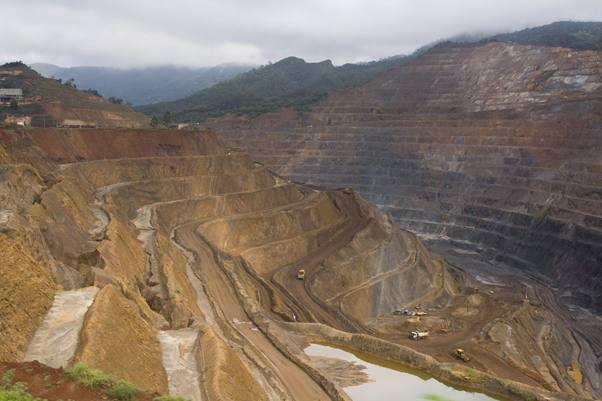 Source: © Helderpc | Megapixl.com
Reportedly, FMG has revised cost estimates for its Iron Bridge magnetite project in Western Australia from US$3.3 billion to US$3.5 billion on labour shortage concerns and material price hikes.
The miner expects more cost around a range of components including pipelines, processing equipment, and building materials. Additionally, the mining industry is witnessing inflationary pressure across the tier 1 mining jurisdictions.
The shortage of skilled labour due to coronavirus-driven movement restrictions and increased demand for skilled labourers amid strong investments in the sector have substantially increased the estimated project cost. The iron ore boom coupled with restrictions in the movement of labourers has become a matter of concern for many miners working in the Pilbara region.
Good Read: How could the red-hot iron ore rally benefit investors?
BHP Group Lowers Annual Production Output
Source: © Nelligal | Megapixl.com
Another major player in the iron ore space, BHP is experiencing challenges in achieving its targeted iron ore production rates, on the back of a shortage of truck drivers due to COVID-19-led boundary movement restrictions. The critical shortage of railway drivers, responsible for driving the shipments, has plagued the miner's iron ore division this year.
Higher iron ore prices have the ability to add substantial revenue to the federal budget; however, the shortage of skilled labour is impacting the overall iron ore output of the world's leading iron ore supplier.
Interesting Read: Here's how the iron ore rally could benefit Australia's 2021 Federal Budget