Summary

Aged care sector companies are engaged in helping aged people with their everyday living, accommodation, health care, and equipment.
The industry received a significant boost in May when the Australian government announced a substantial support package as part of the federal budget.
The industry has been in the news due to a significant number of COVID-19 cases emanating from aged-care settings.
Japara Healthcare, Summerset Group Estia Health and Regis Healthcare were some of the top-performing ASX-listed aged care players.
Aged care sector players provide support to older people in an aged care home or their own. The industry's roles include helping aged people with everyday living, accommodation, health care, and equipment like walking ramps or frames. Moreover, in Australia, there are some government-funded aged care services available to eligible people.
Source: Copyright © 2021 Kalkine Media
In the last few years, the aged care industry has faced several regulatory as well as funding headwinds, raising concerns over lower earnings and rising debt levels. However, the operating conditions in the aged care industry have demonstrated some improvement in the last few months as the COVID-19 situation has stabilised, and economic conditions have improved in Australia. Also, the Australian government announced a significant support package, as part of the federal budget, back in May. However, despite the improvement, the industry has been in the news again with sluggish vaccine rollout and workers unwilling to get the jab.
While it has been challenging for the industry, ASX-listed aged care players have generated significant returns in FY21. Let us look at a few such players.
DO WATCH: The Buzzing Trends || Will Federal Budget aim at improving aged care facilities?

Data Source: ASX (Share price and market cap as at 1:51 PM AEST on 7 July)
Japara Healthcare (ASX:JHC)
Japara is one of the largest and most recognised residential aged care as well as retirement living providers in Australia. JHC is a leader in the specialist field of providing care to people who are suffering from dementia (loss of memory).
In May 2021, the Company updated that its occupancy levels had moderately increased, with portfolio occupancy at 89.0% (as of 26 May 2021).
On 15 June, Japara Healthcare advises that the Company has received a conditional, non-binding and indicative proposal from RSL Care RDNS Limited, part of the Bolton Clarke Group, to acquire 100% of the shares in Japara. Bolton Clarke is an Australian not-for-profit organisation that provides home care, residential aged care as well as retirement living.
ALSO READ: 10 best ASX penny stocks for July
Source: © Chormail | Megapixl.com
Summerset Group Holdings Limited (ASX:SNZ)
Dual-listed company Summerset Group Holdings Limited is one of the largest retirement village operators across New Zealand. The Group opened its first village in 1997 and considered as the fastest-growing retirement village operator in NZ.
Australia is an important area of growth for Summerset Group. In its annual meeting on 28 APRIL 2021, the Company updated with regard of its expansion in Australia it is anticipating consent for the first Australian village shortly. The Group will immediately start earthworks on the site and will start pre-sales in the second half of this year.
Besides, Summerset anticipates having its first residents move in at the beginning of 2022.
Estia Health (ASX:EHE)
ASX-listed aged care provider Estia Health is engaged in offering aged care assistance through its own as well as leased residential facilities across Australia. The Company has a proud heritage of offering quality aged care services in Australia for more than 50 years.
On 26 May 2021, the Company marked the grand opening of its newest residential aged care home named Estia Health Blakehurst. This newest aged care home of Estia provides quality residential services to the Blakehurst community.
Furthermore, Estia Health disclosed that the Company would announce its results for the financial year 2021 (ending 30 June 2021) on 24 August 2021.
DO READ: 5 small cap ASX stocks to look at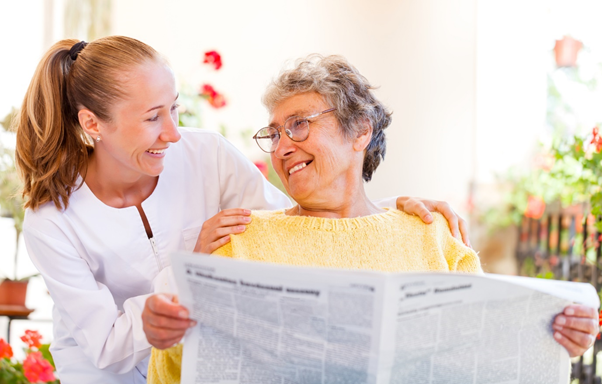 Source: © Obencem | Megapixl.com
Regis Healthcare (ASX:REG)
ASX aged care player Regis Healthcare is one of the biggest providers of residential aged care in Australia. The Company is working with the key focus of delivering the highest quality care as well as clinical outcomes, which are the backbone of the strong business reputation of Regis.
In February 2021, the Company disclosed its half-year report for the 1H FY21. During the period, the revenue from services was reported to be AU$353.1 million, up by 6.3% on pcp. In addition, the Company has declared an interim dividend (50% franked) of 2 cents per ordinary share.
ALSO READ: Top ten fully franked gold stocks with high dividend yield
Outlook:
The Company will continue to maintain excellent resident care standards as well as focus on the optimisation of business performance despite the difficult challenges the industry is facing.
Regis will focus on reviewing its portfolio mix, acquisition and development opportunities while conservatively managing the debt position and balance sheet of the Company.