Summary

ASX 200-listed biotechnology player CSL Limited has the highest stock price on the ASX, as of 14 July 2021.
Its rare & serious diseases-focused division CSL Behring is engaged in R&D of innovative biotherapies as well as manufacturing and marketing of safe and effective products.
Seqirus, the influenza vaccines business of CSL, is serving as a transcontinental partner in pandemic preparedness.
COVID-19 times have been an exacting phase for businesses in Australia as well as across the globe. However, certain spheres, such as healthcare, have managed to make tremendous gains while others were in a tight spot. The metrics of the money market too reflect a similar picture for the healthcare industry, particularly for its giants such as ASX-listed CSL Limited.
In mid-June 2021, CSL share price climbed over AU$300 for the first time in 2021. With this share price increase, CSL became Australia's priciest stock. Also, CSL shares had hit a 52-week high of AU$320.856 in November last year.
Which company has the highest stock price in Australia?
As of 14 July 2021, CSL stock was trading at AU$279.6 at AEST 3:20PM and the company has a market capitalisation of AU$127.21 billion.
Detailed Discussion at: Most expensive stock on the ASX: CSL Limited shares shoot past AU$300
Image source: © Rcmathiraj | Megapixl.com
CSL Limited – The ASX 200-listed biotechnology player
CSL, a leading multinational biotech company, has been a key performer in the pharmaceuticals, biotechnology & life sciences industry in Australia and on the global dais during the pandemic. It is one of the largest and fastest-growing protein-based biotechnology businesses globally.
With its expertise in developing in-licensed vaccines for rare and serious diseases and influenza, the company has been serving people in more than 35 countries across the world. It is also involved in manufacturing and marketing of pharmaceutical and diagnostic products, cell culture media and human plasma fractions.
Headquartered in Australia, the company includes CSL Behring, incorporating CSL Plasma, which runs over 270 plasma collection centres across Europe and North America. Its other division, Seqirus has manufacturing plants in the US, UK, Germany, and Australia.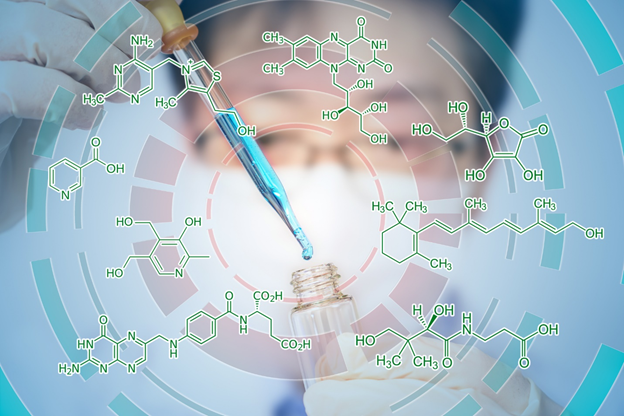 Image source: © Jerome696 | Megapixl.com
Also Read: Here is what you shouldn't miss about CSL Limited (ASX:CSL)
How CSL is strengthening its foothold
In the recent times, CSL has taken several prominent decisions that have further strengthened its position in the Australian as well as global market.
Partnership with uniQure
One such announcement was made by one of its subsidiaries, CSL Behring in May this year about the completion of its commercialisation and license agreement with uniQure. The agreement pertains to etranacogene dezaparvovec, which is a novel gene therapy designed to treat haemophilia B.
CSL has also been in limelight of late because of its another subsidiary, Sequira, which is dedicated towards development of vaccines against life-threatening health hazards.
Must Read: Three fast-growing healthcare stocks in Australia
CSL Research Programs
CSL has also begun the 2021 Research Acceleration Initiative including four Australian medical researcher programs with the objective to accelerate research & development of novel biotherapies.
The programs have been formulated to achieve the set goals by building an alliance with research organisations across the globe. The initiative involving AU$500,000 investment in each program will fast-track the discovery of innovative biotherapies to address unmet patient needs.
Trial for severe respiratory distress
CSL Behring has initiated a clinical trial into the use of CSL312 (garadacimab, Factor XIIa antagonist monoclonal antibody) to develop a treatment for critical respiratory infections.
With successful progress in the study, the firm is set to put out the observations of the trial later this year.
CSL's role in combating COVID-19
Sequira has played a significant role in Australia's battle against COVID-19. In collaboration with the developer of Oxford/AstraZeneca vaccine, Sequira is providing millions of vaccine doses for the people of Australia.
In another significant move, Seqirus has tendered the rights to use one of its technologies – MF59® – to help boost the vaccination development drive by various establishments.
CSL Behring has also entered into a pact with SAB Biotherapeutics, a clinical-stage biopharmaceutical company, to develop an immunotherapy against COVID-19. Level-1 clinical trial for the same is underway. This is being done with the objective to develop a treatment that eliminates the need for blood plasma from recovered COVID-19 patients.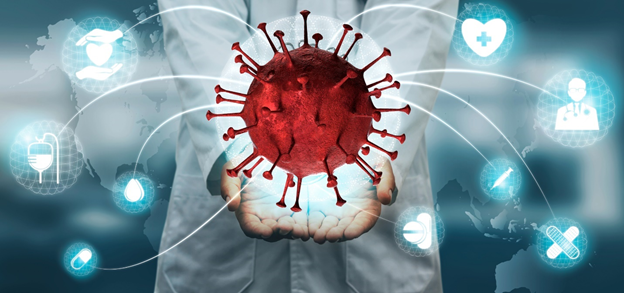 Image source: © BiancoBlue | Megapixl.com
Good Read: 10 ASX healthcare stocks to watch out for in July 2021
CSL committed to patient and public health
CSL has turned out to be a biotechnology leader in the healthcare sector, especially amid the COVID-19 crisis, on the back of its constant and rigorous research & development measures in the field of medical science.
Paul Perreault, CEO & Managing Director, CSL, has commented: "As the COVID-19 pandemic evolves, CSL remains committed to safeguarding our patients, our donors and our people. In keeping with our values-based culture, CSL has taken precautions to ensure our employees and our facilities remain safe so we can continue to deliver on our promise to patients and public health."
Even during the present devastating times, the company has been determined to fulfil its commitment to make progress in the healthcare sector that can benefit one and all. Be it through novel partnerships or by means of old associations, CSL is striving all its available resources and potential assets in the direction to help Australia and the world in the fight against the virus.
Also Read: Looking for healthcare dividend stocks? Here are the top five players