Summary

Healthcare sector kicked into high gear during the COVID-19 pandemic.
MGC Pharma registered record sales revenue in the quarter ended 30 June.
Dimerix is marching ahead with two Phase 3 clinical trials in COVID-19 patients.
With emergence of the COVID-19 pandemic, came forth the need to deliver the requisite treatment, medicines, therapies, and medical plans on high priority, that's where the healthcare sector kicked into high gear. Several companies from the domain have aided during this unprecedented time.
In this article, we will put in picture what progress MGC Pharmaceuticals and Dimerix Limited, two ASX-listed healthcare players, made in the June 2021 quarter.
Also read: 10 hot ASX healthcare stocks for August
MGC Pharmaceuticals marks landmark achievements in June quarter
Based in Europe, MGC Pharmaceuticals Ltd (ASX:MXC) is a bio-pharma company with specialisation in the production and development of phytocannabinoid-derived medicines.
The quarterly activity report for the period ended 30 June 2021 reflects the company's phenomenal performance.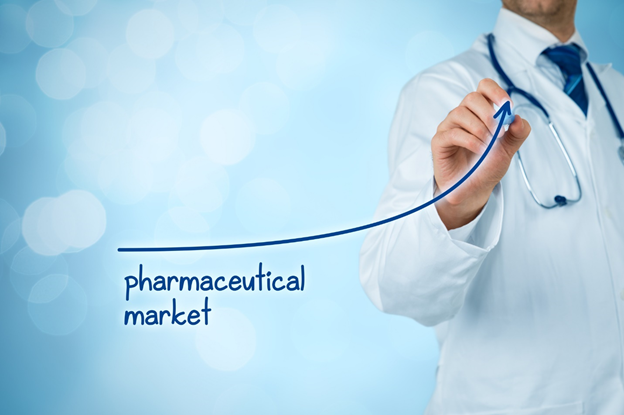 Image source: © Jirsak | Megapixl.com
Here are some of the company's accomplishments during the reported period:
MGC reported record sales from its pharmaceutical-grade phytocannabinoid products, with Australia accounting for the majority sales. Total global sales revenue in the June quarter was 34% higher from the March quarter.
Additionally, the company recognised ~AU$280,000 in sales revenue for ArtemiCTM Rescue, which is designed to target viral infections with inflammatory complications and was successfully assessed on COVID-19 infected patients in a clinical trial.
Results from the Phase II clinical and preclinical studies on ArtemiCTM were released, which support ArtemiCTM being effective for addressing cytokine over production in all tested COVID-19 patients.
Enrolment process for patients into both the CimetrATM and CannEpil® clinical trials has begun.
With the acquisition of MediCanNL Inc, MGC will be able to make the process of bringing medicines and products to market in a more rationalised manner by boosting its clinical study capacity and making the performance and design of clinical trials an insourced activity. Also, the company expects significant cost synergies from this acquisition.
MXC stock was trading at AU$0.040 on 27 July 2021 (AEST 1:24 PM).
Also read: MGC Pharmaceuticals expands brain cancer treatment research
Dimerix' significant operational progress during June quarter
Clinical-stage biopharmaceutical company Dimerix Limited (ASX:DXB) is a staunch player when it comes to advancing clinical trials to provide treatments globally for patients with serious and life-threatening diseases.
At present, DXB is advancing two Phase 3 clinical trials in COVID-19 patients.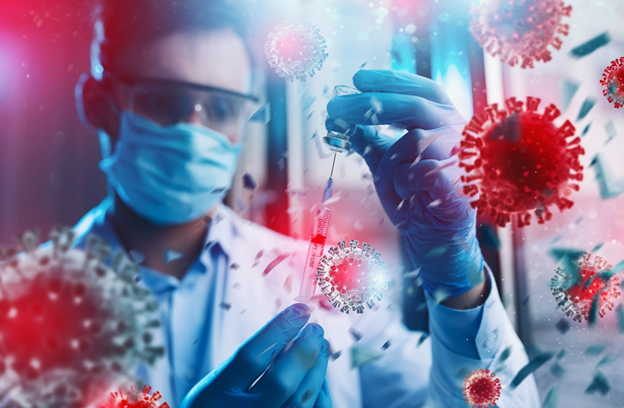 Image source: © Alphaspirit | Megapixl.com
Additionally, the company is set to commence one Phase 3 clinical study in FSGS (a rare kidney disorder without an approved pharmacologic treatment that often leads to end-stage kidney failure).
Dimerix' has reported its quarterly report for the period ended 30 June 2021, which illustrates significant operational progress in accordance with its strategic plan.
The report highlights the following:
The company secured the Innovation Passport and Innovative Licensing and Access Pathway Designation in the UK.
The Phase 3 FSGS study design was confirmed with the European Medicines Agency in June 2021.
Multiple patients were enrolled in the COVID-19 study in Europe in April 2021.
DXB reported cash of AU$5.3 million at end-June 2021(AU$8.5 million on 31 March 2021).
Net operating cash outflows for the period stood at AU$3.2 million, on account of soaring clinical trial as well as manufacturing expenses.
Under the Biomedical Translation Bridge (BTB) program, the company secured AU$0.2 million funding in the June quarter.
Also read: Dimerix advances COVID-19 Phase 3 study, enrols multiple patients
Considering that the year concluded for Dimerix with rising R&D expenditure, the company would continue to focus on cost management, with the cost base required to be handled with utmost caution. This would allow the business to progress beyond the current milestones.
DXB stock was trading at AU$0.245 on 27 July 2021 (AEST 1:43 PM).