Highlights

Personal health is one of the crucial aspects to embrace post-retirement plans.
It is important to build a separate portfolio for post-retirement health expenses so that they do not consume the retirement savings.
Retirement is when a person wants to enjoy the live to the fullest without having to worry about anything. For most people, the relaxed life starts after retirement and therefore, this phase of life is considered as the golden age of life. Post-retirement, work-related stress is less, but medical issues cannot be ruled out, no matter how hard a person tries. With time, many health issues may surface, few involving expensive treatment.
Hence, it is imperative for a person to spend his newfound free time in a healthy manner.
RELATED READ: 7 Signs You Need To Go For A Health Check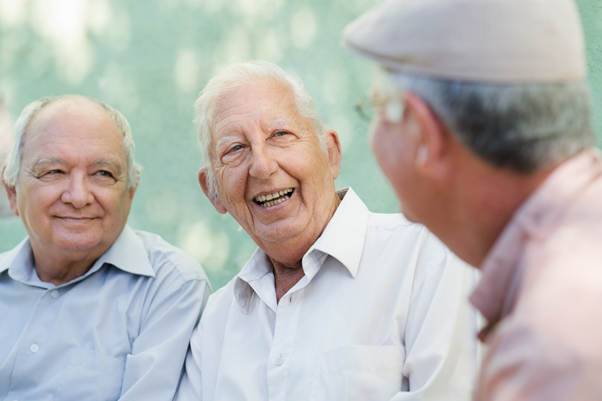 Source: © Diego.cervo | Megapixl.com
RELATED ARTICLE: A detailed guide to picking the perfect health insurance plan
On that note, here are few healthy habits that can help a person embrace retirement and make the most of post-retirement time: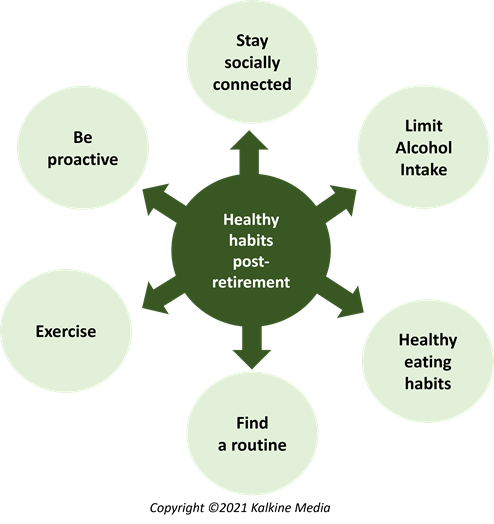 Stay socially connected
Loneliness can be a part of aging, but it does not have to be. If work has been the primary social outlet for a person, staying away from work post-retirement, can be depressing. So, after retirement, engaging one's time with social connections helps a person remain healthy mentally.
DO READ: Understanding the four health insurance categories – Basic, Bronze, Silver, Gold
Healthy eating habits
Eating well after retirement is essential to a happy one and have a lot of benefits. For example, eating healthy builds energy and helps in reducing the risks of heart diseases. Healthy eating habits will also help in weight control, which is important with age.
Find a routine
After retirement, freedom and flexibility sound good, but being too much flexible can be more stressful than pleasant for many people. Besides, most people have healthier lives when they follow routines and patterns.
Exercise
The benefits of exercise for people after their retirement are well documented. Exercise can help in managing stress, regulating mood as well as increasing self-esteem. Moreover, exercise can also prevent diseases and help improve blood circulation to the extremities. It also keeps bones strong and improves balance to reduce the chance of a fall.
Be proactive
Research demonstrates that challenging the human brain in new ways can help to keep a person mentally sharp. While working, that often comes with the territory, such as meeting new people, learning new skills. But post-retirement, people may have to be more proactive.
Limit Alcohol Intake
Regular consumption of alcohol can affect all body parts. It affects the brain, heart, immune system, and pancreas and impairs vision and balance. The side effects of alcohol consumption on physical as well as mental health can be devastating. From a fall that hurts you to feeling depressed, drinking alcohol will hamper the retirement plans and could even take you away from them for large amounts of time.
Bottom Line
With appropriate planning, post-retirement life can be an enjoyable phase in the lives of the elderly. Furthermore, it is also important to build a separate portfolio, like medical insurance, for health expenses so that medical costs do not consume the retirement savings.
ALSO READ: A look at different Emergency medical services (EMS) in Australia