Source: Poring Studio, Shutterstock
Summary

The Australian share market is home to several companies growing at a rapid rate.
Several ASX growth shares have come under pressure during the recent market volatility and are currently trading at significant discounts to their recent highs.
With record low-interest rates boosting capital markets, growth stocks which are highly leveraged to a bullish market may benefit most.
The big winners on the ASX hail from different businesses but they have a common thread: remarkable growth over many years.
On 19 April 2021, the ASX200 closed 2.10 points up to 7065.60. Over the last five days, the index has gained +1.31% and is +0.41% off its 52-week high presently.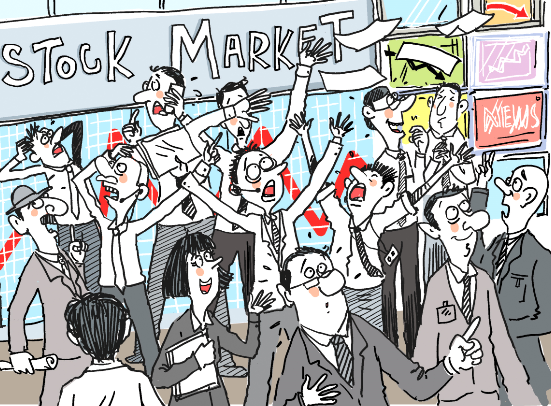 Copyright © 2021 Kalkine Media Pty Ltd
The growth-investing style has profited lately from low interest rates. Besides, growth stocks are a safe haven as they generate substantial, sustainable positive cash flow and revenues, earnings are expected to increase.
On 19 April 2021, this is how few ASX listed growth stocks performed- Domino's Pizza Enterprises Limited (ASX:DMP) quoted A$106.9, up by 0.6%, IDP Education Limited (ASX:IEL) quoted A$23.52, down by 1.17% and Zip Co Limited (ASX:Z1P) traded low by 4.48% at A$8.94.
While the ASX is full of such stocks, let us look at 2 growth stocks poised for a good 2021-
ELMO Software Ltd (ASX:ELO)
The cloud-based human resources and payroll software company streamlines processes like employee administration, recruitment, on-boarding, remuneration, and payroll via a single unified platform.
ELMO Software's growth strategy is bolstered by three pillars: segment expansion, module expansion and geographic expansion.
Demand for its platform has been strong in recent years and continues in FY 2021. In the first half, the Company reported a 42.8% increase in ARR to a record A$74.2 million. Besides, statutory revenue rose 29.3% to A$30.6 million. The Company remains well capitalised with A$71.3 million cash on hand, along with a new $34.5 million debt facility.
Currently operating in both the ANZ and UK markets, ELMO Software has the option to expand into other regions in the future.
Copyright © 2021 Kalkine Media Pty Ltd
Kogan.com Ltd (ASX:KGN)
Most would rightly feel that 2021 seems incomplete without e-commerce. ASX listed swiftly growing ecommerce business Kogan.com has been profiting from the move to online shopping. What's better? The trend is expected to continue over the long term- making it a lucrative growth stock.
Notably, Kogan.com has strengthened its growth potential via value accretive acquisitions. An example would be the significant acquisition of Mighty Ape for A$122 million.
In the first half of FY21, the Company passed the magical 3 million Active Customers number. It also grew its Gross Sales by over 3 hundred million dollars.
Fully franked interim dividend of 16 cents per Share was declared, up by a whopping 113.3% on prior year.
In the days to come, the Company aims to expand its Exclusive Brands, improve, and develop Kogan Marketplace, conclude the integration of the Mighty Ape team and operations, and grow its Active Customer base.
While these stocks may seem alluring, technical analysis, detailed research and constant vigilance of the sinusoidal trends of the share market should be duly practiced before making any investment.