Summary

HVST is a dividend income ETFs, which invests in large-cap Australian companies having asset under management at AU$158.3 million.
The fund provides franked income stream with an aim of at least 1.5x higher yield than broader Australian market.
HVST has the highest allocation in the financial space with 31% of the portfolio.
There is a group of investors that often values dividends more than other aspects of the company. These dividends from the companies provide a margin of safety on an investment, making it a sensible choice over a company that does not shell out dividends at all.
Image Source: Copyright © 2021 Kalkine Media
However, in the hunt to select some of the best dividend-paying companies, a retail investor often falls short of the knowledge about which companies to invest in or how to allocate funds among several dividend-paying companies, etc. This is where dividend ETFs come into picture.
These ETFs are managed by professional fund managers and provide an excellent opportunity for an investor to get exposure to a ready-made portfolio of dividend-paying companies. As it is a complete portfolio, an investor does not need to worry about the selection of stocks or even the funds allocation between them. The goal of these ETFs is to provide a regular source of passive income in the form of dividend.
Now the question is which one is the best dividend ETF on the ASX? Well, there is no answer to it as every ETF has a different methodology to select companies with different risk parameters. Some funds choose to aim high-dividend payouts but with a relatively higher risk, which may not be suitable for a conservative investor but could be an ideal fund for a higher-risk appetite investor.
We have handpicked a dividend ETF that could possibly be the best fit for all dividend lovers keeping risk factor, quality of companies in the portfolio and dividend history of the ETF in consideration. That dividend ETF is BetaShares Australian Dividend Harvester Fund (managed fund) (ASX:HVST), having a 12-month distribution yield of 6.1%.
Read More: Social Media Buzz: What Is VanEck Vectors ETF?
Profile of HVST
Issued by BetaShares Capital Limited, the asset under management of HVST stands at AU$158.3 million with a total of 11.23 million outstanding units as of 17 June 2021. The fund has a management fee of 0.9% with the monthly payout of dividends.
HVST also offers Distribution Reinvestment Plan (DRO) for both full or partial participation. RBC Investors Services is the custodian and fund administrator, with KPMG being its auditor.
What is the objective of HVST?
HVST does not track any benchmark index and aims to provide its investors with an exposure to high-quality or large-cap Australian shares, along with the income in the form on franked dividends, which could beat the yield of the Australian broad sharemarket by at least 1.5x on the annualised basis.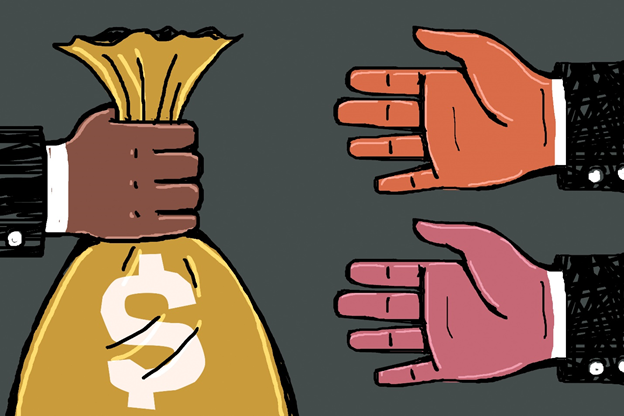 Image Source: Copyright © 2021 Kalkine Media
Also, HVST aims to defend against the losses in declining market and tries to reduce the volatility of the equity investments as well.
Read More: Which ETF reported year over year returns reaching 233% ?
Why to choose HVST over other dividend ETFs?
HVST has three benefits that makes it a preferred choice by many investors.
Opportunity for high, tax-effective monthly income
The fund provides franked income stream with an aim of at least 1.5x higher yield than broader Australian market. However, the more lucrative feature is that the dividends are paid monthly compared to other funds, which generally have quarterly payouts.
Designed for retiree investors
The fund's monthly payout coupled with its volatility and risk-reduction strategy makes it an ideal choice for low-risk investors or retirees.
A smoother investment ride
The risk management strategy of HVST also helps to reduce the drawdowns during sustained market declines. Drawdown is a fall in the portfolio's return from the peak return.
What is the portfolio allocation of HVST?
HVST has the highest allocation in the financial space with 31% of the portfolio. Materials sector has the second highest allocation with 20.96%, followed by Healthcare sector with 10.1% allocation.
Communications services and Information technology sectors have the least allocation with 4.1% and 3.5%, respectively.
Coming to the stock specific holdings, HVST is full of high-quality stocks and only invests in large-cap companies. All top 5 holdings in the portfolio are from the financial sector. Westpac Banking Corporation (ASX:WBC) is the top holding with 9.2%, followed by National Australia Bank Limited (ASX:NAB) with 9% and Australia and New Zealand Banking Group Limited (ASX:ANZ) with 8.7%.
Apart from financials, BHP Group Limited (ASX:BHP), CSL Limited (ASX:CSL) and Woolworths Limited (ASX:WOW) are also prominent holdings in HVST'S portfolio.
How to invest in HVST?
Investing in HVST or any other ETF's for that matter is as simple as buying a share of a company. An investor can buy or sell the units of HVST in the multiple of 1 on the ASX. There is no minimum investment required to invest in HVST. As of 17 June 2021, the NAV of the fund was AU$14.11. Therefore, an investor can start investing with this amount, purchasing 1 unit for AU$14.11.
Read More: Which is the only oil ETF in Australia?