Summary

The lockdown restrained public is looking for possible outdoor adventures and like Hiking, Surfing, etc. and the trend is here to stay.
The youth is increasingly demanding outdoor apparel and footwear. It has been a market driver for outdoor apparel industry.
Kathmandu Holdings limited is one company benefiting from this trend. It is a global outdoor and lifestyle company with popular brands like, Rip Curl, Oboz and Kathmandu.
Pandemic induced isolations have increased the need to step out. The lockdown restrained public wants to go for outdoor adventures like hiking, surfing, cycling, etc., which are still possible. It has propelled the demand for athleisure and travel wear. There is a rapid growth for functionality-specific apparel and footwear amongst youth. The improved levels of participation in various sporting activities are driving market growth, and seems, the trend is here to stay. One company that is raking in sales on this backdrop is Kathmandu Holdings Limited.
What does Kathmandu Holdings Limited (ASX:KMD) do?
Kathmandu Holdings Limited (ASX:KMD) is a New Zealand based company that designs and markets travel and athleisure apparel and equipments. Along with its subsidiaries, it sells its brands in New Zealand, Australia, America, Europe, and South-East Asia. It is a global outdoor and lifestyle company with brands like Rip Curl, Oboz and Kathmandu. Its brands use sustainable materials, and most of its products are recyclable. Kathmandu Holdings Limited is listed on the ASX and NZX as KMD. It has a market capitalisation of AU$1.0 billion and was trading at AU$1.452 on the ASX on 30 JUNE 11:28 AM AEST.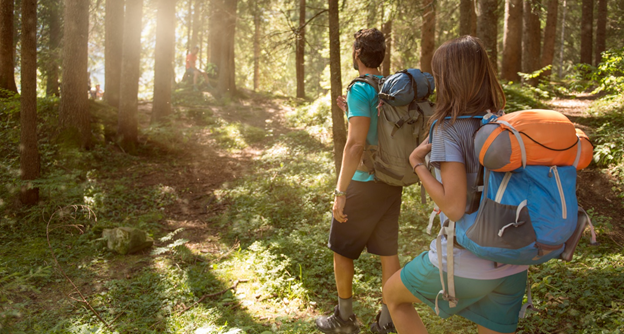 Image source: © Zonecreative | Megapixl.com
Is KMD financially strong?
Despite the impacts of Covid-19, the group posted strong results in H1-FY21. The total group sales were up 12.9 per cent compared to the prior year. Its online sales went up 18.5 per cent. EBITA registered a 19 per cent uptick in H1-21 to NZ$48.2. Enhanced participation in surfing activities in Australia, Europe and the US and KMD's technical product focus gave it upsell opportunities.
In spite of operational challenges, from Covid-19, KMD managed to generate positive operating cash flows of NZ$17.9 million. KMD also managed working capital well with a reduction in payables and low clearance inventory.
It also completed refinancing debt facilities worth AU$200 million on 26 May 2021. It is said to provide KMD with significant ongoing liquidity.
For more details read: Rip Curl powers Kathmandu Holdings (ASX:KMD) to strong 1H FY21 results
Does KMD pay dividends?
As per 24 May 2021 announcement, KMD was expected to pay dividends on 4 June 2021. It was a fully franked, interim dividend of AUD 0.018 per share paid for H1-21 in light of improved trading conditions.
From FY-17 to FY-19, KMD had maintained its annual dividend distributions. But it suspended dividend payments in FY-20 due to equity raise and bank restrictions. From H1-21, it has resumed distribution, and KMD's current dividend yield stands at 1.06 per cent.
How does KMD project its H2-21?
KMD's brands are well placed to capitalize on improved outdoor activities with global vaccine rollouts. With its Omni-channel presence, it is well-positioned to benefit from increased participation in hiking and surfing.
Its Katmandu brand is well placed to enter a traditionally strong winter season in H2-21. KMD's Oboz brand also has a favourable H2-1 order book. Orders are well above pre-Covid levels allowing it to support future growth. Oboz also has an upcoming online store launch. Even its Rip curl brand is continuing with H1-21 trends, and the order book is already at pre-Covid levels.
However, in its most recent trading update shared, KMD projected its group sales to fall short of previous estimates of NZ$930 million. The Impact of newly implemented lockdowns at Victoria and NSW is expected to be of NZ$13 million on EBITDA. Due to uncertainty regarding the evolving Covid-19 situation in Australia its H2 sales may get affected in its key trading period. Despite this KMD is strongly placed with sales orders across brands via wholesale and online channels.
KMD is currently focused on achieving operational excellence through personalized data algorithms, supply chain improvements and product innovations. Its' strong cash making operations and a focus on digital transformations are creating growth prospects for the future.
Suggested Read: Emerging Trends in Health and Fitness Industry While Economy Reopens
Do watch: Hey Travel Lovers! Here's How You Can Explore Your Own Backyards