Highlights

Australian people were left with no phone and internet due to the major supply outage.
Most cases reported were related to the internet.
On 15 September 2021, millions of people in Australia were left with no phone and internet due to a major supply outage. The telecom failure brought down services offered by most telecom service providers like Telstra, TPG, Optus, Internode, iiNet, and many more.
Out of the different services offered by telecom service providers, 77% of the cases were related to the internet, 10% Wi-Fi, 6% email, 5% total blackout, 1% phone, and 1% cases were related to TV.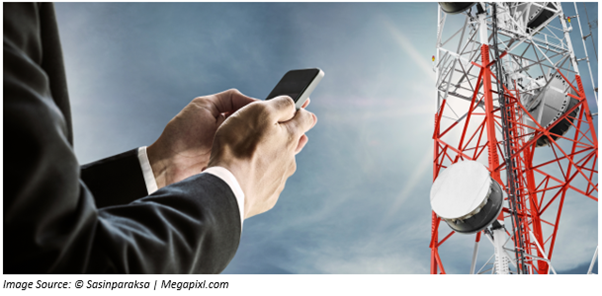 The latest outage report originated from Melbourne, Perth, Elizabeth, Sydney, Adelaide, Brisbane, Canberra, Burwood, Glen Iris, Officedale, Cottesloe, Mile Bridge, Kelvin Grove, Woronora Dam and Kensington and Norwood.
Because of the major supply outage, many outraged people took the issue to social media sites tagging companies with their issues.
On a global level, the Telecom sector is a core and essential infrastructure service to the economy, with data infrastructure becoming crucial in a connected world. The Australian telecom industry has amongst the most competitive and mature telecom markets in the world.
ALSO READ: NBN Technicians Protest Against Pay Cuts And Pyramid Contracting Model
With this backdrop, let us look at two players from the telecom space and see how they manage such situations.
Telstra Corporation Limited (ASX:TLS)
Telstra Corporation is Australia's largest mobile network. It offers mobile phones, NBN & internet, Tablets, mobile broadband, entertainment, mobile accessories and many more.
Telstra services were also down on 15 September 2021. Telstra Exchange pointed out that they spend a lot of time maintaining and upgrading its infrastructure to provide a better customer experience. For this, it turn-off its equipment for some time. Hence, it shared few tips to prepare for a network outage at home and small businesses.
Telstra provides a section on its website to check any network outage in their region related to any services offered by the Company like home internet, home phone, mobile, email, entertainment, and business services. Also, they provide 24/7 tech support to its customers.
INTERESTING READ:
TLS is trading at AU$3.985, up 1.39% from the previous close on 16 September 2021 (2:43 PM AEST).
TPG Telecom Limited (ASX:TPG)
Formerly known as Vodafone Hutchison Australia Limited, TPG Telecom is the second largest telecommunications company. TPG Telecom has a strong competitor attitude and a dedication to providing the top services and products to its clients. It holds & runs nationwide fixed and mobile network infrastructure. It is the second biggest fixed voice & data network. It has more than 28,000 kms of metropolitan & inter-capital fibre networks plus several on-net fibre buildings in metro and regional zones. It offers 5G services in over 700 suburbs across Australia.
The Company was formed after the merger of TPG Corporation Limited and Vodafone Hutchison Australia Limited.
Due to the network outage on 15 September 2021, many people reached out to TPG on connectivity issues. On 16 September 2021, the Company recommended its customers to check if any network issue exists in their region. Also, the Company highlighted that due to carrier planned maintenance, there were issues in the connection. NBN services were affected in listed areas in NSW, QLD, VIC, SA. Other services were working fine.
TPG is trading at AU$6.640, up 2.63% from the previous close on 16 September 2021 (2:43 PM AEST).
ALSO READ: TPG Telecom in discussion: Posts robust 1H FY2021 results, partners with Uniti Group