Highlights

King River Resources (ASX:KRR) plans to produce 5N aluminium precursors and 4N HPA using its proprietary ARC process.
Demand for HPA is expected to grow at a CAGR of 30% through 2028.
Growing electric vehicle and LED industries are expected to drive the growth of HPA products.
High Purity Alumina (HPA) has been recently included in the list of critical metals by the Australian government. HPA finds its application in the manufacturing of LEDs, semiconductor wafers, separators in li-ion batteries, scratch-resistant glasses, etc.
The global HPA market is estimated to grow at a compound annual growth rate (CAGR) of 30% (2018-2028).
King River Resources Limited (ASX:KRR) is an Australian mineral explorer with exposure to vanadium, HPA, gold and other speciality elements. The Company operates the HPA project through its fully owned subsidiary, High Purity Metals Ltd (HPM).
Related read: King River Resources' (ASX:KRR) HPA project gathers steam with recent developments
HPA Project's Economics
King River undertook a Prefeasibility Study (PFS) for its 4N HPA operations in June 2021. The Company took into consideration 9,000 tpa production, which resulted in a CAPEX of AU$203 million and EBITA of AU$193 million annually with a Net Present Value (NPV) of AU$1043 million. The study churned out a considerable internal rate of return (IRR) figure of 50.8%.
KRR is advancing a Detailed Feasibility Study (DFS) considering a 2,000 tpa 5N aluminium precursor plant, which is expected to significantly reduce market entry costs as well as enable the delivery of a broad range of potential products to the market.
Due to the project's small footprint, it provides more site options. KRR's process is simpler with lower CAPEX and OPEX but delivers the same or higher product price margins.
KRR's Proprietary ARC Process
King River uses the proprietary ARC process for the production of 5N aluminium precursors and 4N HPA. ARC is an acronym for Aluminium chemical feedstock, recrystallisation for purification, and calcination.
This high-purity product line is an important part of the electric vehicle (EV) battery, LED, and optics industries. Initially, the 5N aluminium precursor plant will be built to minimise capital spending on market entry (CAPEX) and achieve the projected high rate of return.
Recent development: King River (ASX:KRR) recovers 92% vanadium from maiden Speewah deposit testwork
The company's ARC process is unique and different from the current industry approach. KRR has developed an easy way to extract and purify aluminium from acid leach solutions used to treat mineral concentrates. This allows the company to produce 5N aluminium precursors and 4N HPA using industrial chemical feedstock.
High Purity Metals Ltd uses this process to produce a variety of aluminium salts, aluminium compounds, boehmite, and HPA that are in high demand in the LED, optics, and battery industries. The subsidiary is currently targeting the following products:
HPA
Boehmite
Aluminium Sulphate
Aluminium Ammonium Sulphate
Aluminium Nitrate
Aluminium Hydroxide
Sodium Aluminate
NCA P-CAM
NCMA P-CAM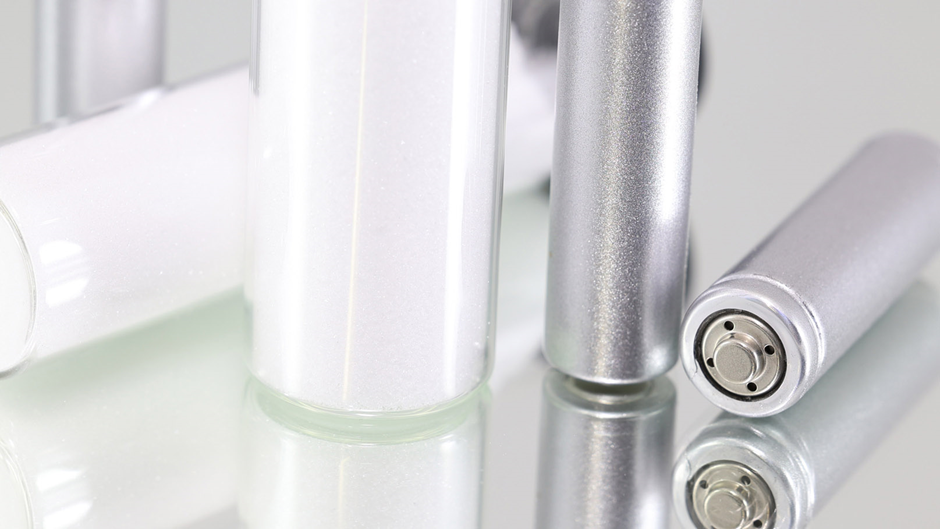 Image source: Company website
Related read: King River Resources' (ASX:KRR) 'green' process flowsheet to focus on speciality metals at Speewah
HPA – an essential component in industries experiencing strong growth
The global HPA market was estimated to be around 19,000 tonnes per year in 2018. It is estimated to grow at a compound annual growth rate (CAGR) of 30% (2018-2028), as per a company update in early 2022.
By 2028, demand in the HPA market is expected to be approximately 272,000 tonnes per year. The demand will be mostly driven by increasing use of LEDs and the fast-growing lithium-ion battery industry. HPA is used as a coating substance on separator sheets and as an anode in lithium-ion batteries.
Market dynamics of HPA (Image source: Company update, Data source: CRU Consulting)
Related read: King River Resources (ASX:KRR) repeats high-purity Type 1 precursor results, shares jump
HPA project advancing well
Last year, King River joined the Future Battery Industries Cooperative Research Centre (FBICRC), supporting two strategic projects.
A pilot plant for the production of cathode precursors and active materials
The development and application of vanadium redox flow batteries (VRFBs)
The company has completed the test run of the laboratory-scale pilot plant. The company enjoys significant flexibility in the location of the pilot plant, and discussions are underway for an industrial site.
Industry relationships, the monitoring of battery technology development, and ongoing discussions with new and potential customers keep KRR's 5N aluminium precursor products at the forefront of market demand. Sustainable processes and product development will maintain optimal production efficiencies and project economies.
KRR shares were trading at AU$0.019 in the early hours of 22 June 2022.