Highlights

Data clearly suggests that real estate makes one of the biggest chunks of SMSF assets
Last year, the Australian housing market was on fire, with prices and volumes soaring
SMSF Loan Experts makes financing real estate purchases for SMSF smoother
A self-managed super fund (SMSF) is one of the most tax efficient ways to hold assets. SMSFs bring advantages that include great flexibility around retirement planning and potentially reduced tax payable.
SMSF growth and asset allocation
The Australian Taxation Office (ATO) states there was a 4% year-on-year increase in the number of SMSFs to nearly 598,000 by mid-2021 with a total holding of nearly AU$822 billion.
It is estimated that around 25,000 SMSFs are added to these numbers every year. In total, SMSFs had over 1.1 million members, as at 30 June 2021, as highlighted the 12th edition of ATO's annual statistical overview on SMSFs. The median age of members in new SMSFs was 46 years.
The ATO data also shed light on the holdings of SMSFs. Listed shares accounted for the biggest slice of the total allocation, approximately 26.4%, as of 30 June 2020. Residential and non-residential real property were two other major categories with sizeable shares -- 5.2% and 9.5%, respectively.
Property market growth
Data from the Australian Bureau of Statistics confirms that 2021 was the year of steepest rise in home prices. Residential property prices grew over 23% last year. Future data may well show an increase in the share of the real estate allocation, as there seem to be a trend towards this asset class.
Real estate, from time immemorial, makes for a staple investment asset. SMSFs are a retirement planning instrument and property is well matched to the long term perspective of many trustees.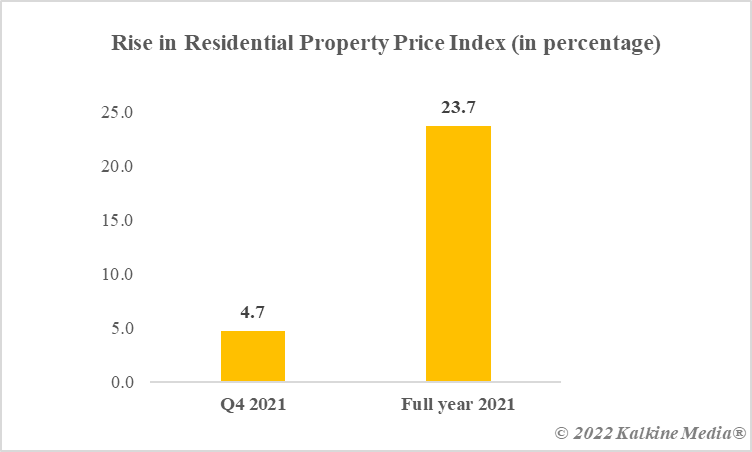 Source: Australian Bureau of Statistics
Also read: Sydney home prices witness rise of AU$1000 each day in 2021
SMSF property investment financing
As many trustees consider their SMSF exposure to property, they also need to decide on how much leverage, if any, would suit their SMSF best. SMSF loans, also known as LRBAs can be a very powerful tool for some trustees. Sometimes, they are discounted by trustees due to perceived high costs of borrowing, rigid structures, and arduous paperwork. Besides, a few SMSFs may also face hurdles like a low credit score or lack of refinancing.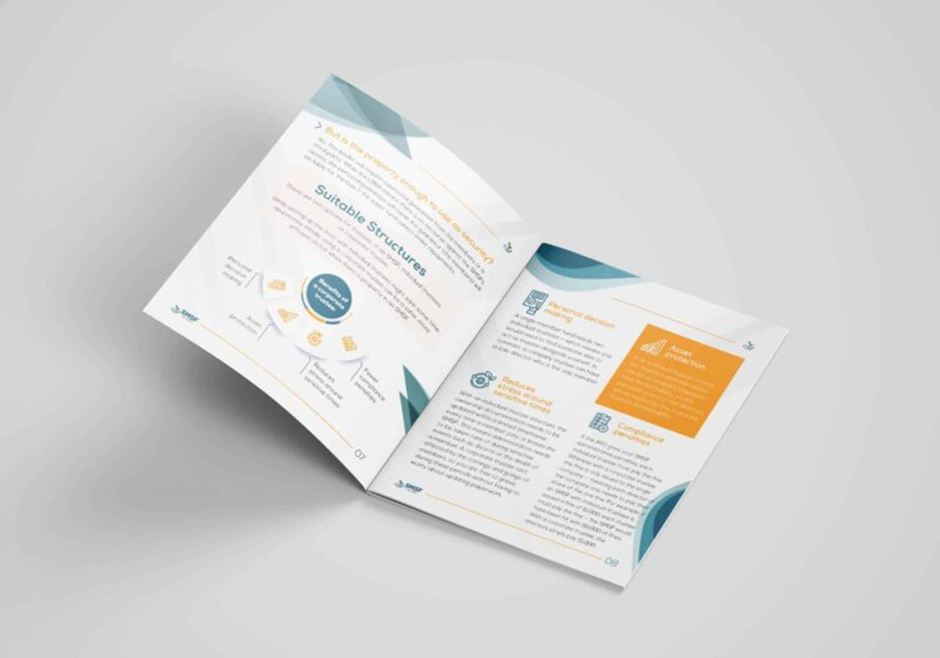 Source: SMSF Loan Experts
SMSF Loan Experts are experienced in mitigating all the above concerns. In a credit environment riddled with opacity, this company infuses transparency with a no nonsense, results focused approach.
SMSF Loan Experts partners with a wide range of SMSF loans providers and industry experts, to consistently deliver the best results and experience to their clients. This has been broadly acknowledged by the mainstream media, as their comments and opinions on this topic have been sought out across many media.
You can read more about SMSF lending and SMSF Loan Experts here SMSF Loan Experts' website.
Also read: How do I start my self-managed super fund (SMSF)?