Highlights

Monger Gold Limited (ASX:MMG) aims to emerge as a leading supplier of lithium amid the burgeoning EV market.
The global demand for lithium is expected to grow to 677,000 tonnes in 2022 from 555,000 tonnes in 2021, suggests an Australian government report.
The company has expanded its Scotty lithium project area by 37% to 19,280 acres.
MMG is committed to an aggressive exploration program with the aim of delineating a maiden JORC Resource at the lithium project.
Monger Gold Limited (ASX:MMG) has sharpened its focus on lithium exploration amid a burgeoning EV market. The company's increased focus is reflected through the recent acquisition of a large and strategically located lithium asset in the world-class mining jurisdiction of Nevada, USA.
The company envisions becoming a leading supplier of lithium to the North American downstream battery industry.
With the demand for lithium expected to heat up in the near term, MMG is seeking to capture value from the prospective lithium project and position itself as a significant lithium player with an aim to capitalise on the growing EV market.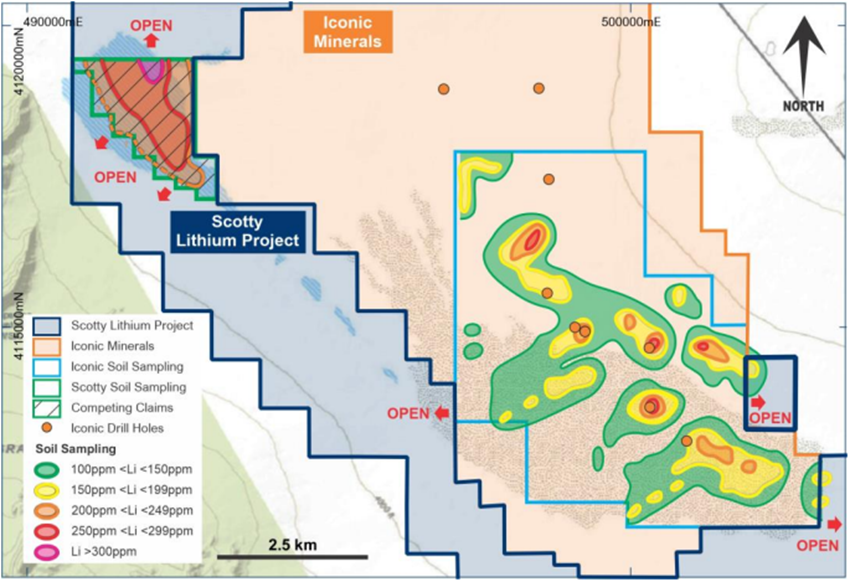 Scotty Project Location (Source: MMG Announcement)
US Govt supporting lithium production amid favourable outlook
Global light EV sales in the March 2022 quarter were up 44% year-on-year, as per the June 2022 edition of the Australian Government's Resources and Energy Quarterly report. Besides this, EV sales registered a strong rebound in May in China, as major players, including BVM and Tesla, reported robust growth amid supply chain recoveries and enhanced demand.
Since 2019, the global market share for passenger EVs has quadrupled, and a further spike in demand is expected as EV manufacturers have declared to expand their production.
The global demand for lithium is projected to grow to 677,000 tonnes in 2022 from 555,000 tonnes of lithium carbonate equivalent in the previous year, as per the report.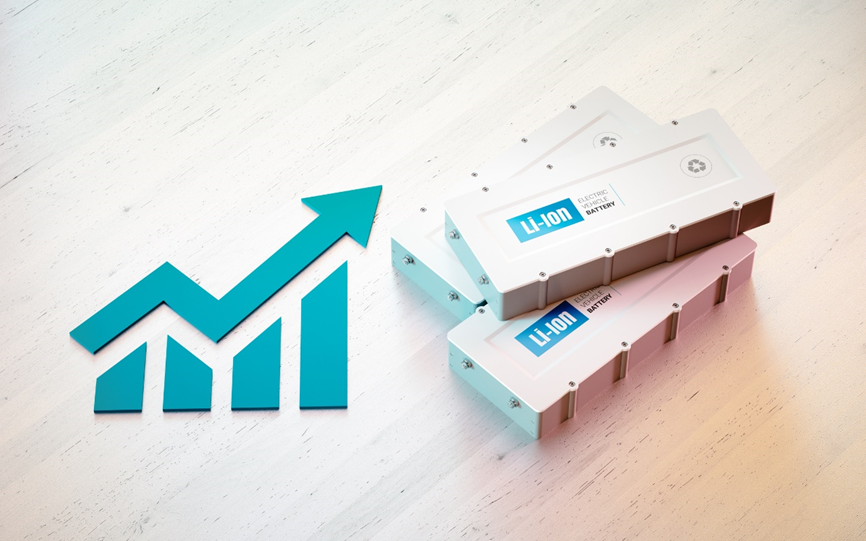 Source: © Malpetr | Megapixl.com
The challenging supply chain environment of lithium is jacking up the prices of the battery metal, forcing lithium processors and battery makers to pay record prices to get lithium supply.
As North America looks to reduce its dependency on Chinese imports, the US Government is offering over US$3 billion in grants to expedite the production of key battery metals, including lithium.
MMG's strategic moves in the lithium space
In a transformational move, MMG completed the acquisition of the Scotty Lithium Project in Nevada, USA, in June 2022. The company further staked additional claims adjoining the project, boosting the project area by 37% to 19,280 acres.
There is potential to discover additional sediment-hosted lithium mineralisation within the Scotty Lithium Project, together with lithium brine mineralisation.
Below are a few salient features of the project:
Source: MMG Announcement
MMG has initiated a comprehensive soils program at the project to discover and delineate the neighbouring Bonnie Claire Lithium Deposit, which is one of the largest lithium resources in the US. MMG's Scotty Lithium Project abuts and surrounds this deposit. The result from the soil sampling program would be used to help design a maiden drilling campaign, which is scheduled to commence in H2 2022.
In another key development, MMG has appointed Mr Adam Ritchie as its CEO. Ritchie is a highly experienced lithium and development professional with more than 20 years of experience in the resources sector. He has an extensive knowledge of the lithium sector besides having a thorough understanding of how to successfully develop mining assets. MMG remains confident that the new CEO will support the company's growth into a globally recognised lithium business.
MMG remains well-funded to support its exploration work at the Scotty Lithium Project. As of June 2022, the company has a cash balance of AU$4.75 million, including AU$1.76 million raised through a recently completed placement.
Bottom Line
The lithium market is clearly a growing space teeming with high potential and opportunities for the next wave of producers to deliver an enhanced value proposition. As there is considerable demand for lithium, MMG looks to focus on a long-term sustainable lithium supply chain.
MMG shares traded at AU$0.215 on 14 July 2022.