Summary

Calima Energy Limited (ASX:CE1) has released the Financial Report for the period ended 31 December 2020 on the ASX.
The Company garnered attention for completing the acquisition of Tommy Lakes Facilities and unveiling resource upgrade for Calima Lands in 2020.
Calima is looking forward to completing the Blackspur acquisition transaction in April 2021.
2020 was an eventful year for oil and gas firm Calima Energy Limited (ASX:CE1), which scored several significant milestones last year despite COVID-19-driven headwinds. Calima's recently released Financial Report for the period ended 31 December 2020 outlines the key developments undertaken by the Company during the challenging yet productive year.
Calima owns and operates more than 61,000 acres of drilling and production rights for the Montney Formation in British Columbia. The Montney Formation is among North America's highest-ranked resource plays, which attained substantial gas production of 10 bcfe/d in 2019. Moreover, the region is anticipated to achieve a gas production of 20 bcfe/d by 2030.
Why Calima Grabbed Headlines in 2020?
Calima made strides with the oil and gas exploration during the last year besides reviewing opportunities available to the Company. The oil and gas firm marked a major breakthrough with the acquisition of Tommy Lakes Facilities in April 2020, which provided it with cost-efficient access to key growth markets.
Currently shut-in, the Tommy Lakes Facility may be brought back online pending a Final Investment Decision. The Company does not intend to carry out any further development work until a Final Investment Decision has been taken.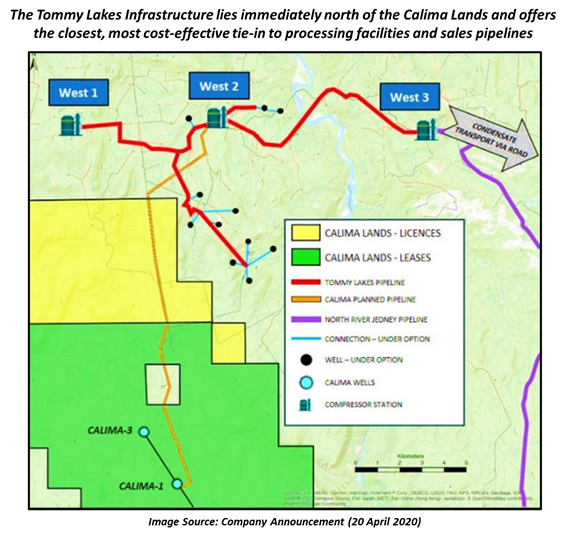 Notably, Calima's Montney lands are now believed to be ready for development with all authorisations and permits in place. This allows production to start as early as six months from a Final Investment Decision and winter construction season.
Following the acquisition of Tommy Lakes Facilities, the Company announced a significant upgrade to resource estimates of Calima Lands in July 2020. McDaniel & Associates Consultants Ltd. advised that 248.9 Bcf of gas and 12.4 Mn barrels of light oil and natural gas liquids of Contingent Resources had been upgraded to the Development Pending category.
Now, the Company regards a major portion of its Montney acreage as being development ready, subject to obtaining the necessary funding to build a tie-in pipeline. As per the reporting standards, these Development Pending resources could be categorised as 2P reserves upon the Company securing funding.
Calima also carried out the installation of additional oil storage at the Paradise well in September 2020 in advance of winter. The Paradise well produced an aggregate of 6,318 Bbl during the year ended 2020, averaging around 23 Bbl per producing day.
A Revolutionary Change in 2021
The year 2021 has brought in a marked change for Calima, which is participating in a transformational merger with the Canadian energy company Blackspur Oil Corp. The Company recently entered into a binding agreement to acquire 100 per cent of the issued share capital of Blackspur, which owns producing oil and natural gas assets at Brooks and Thorsby within Alberta.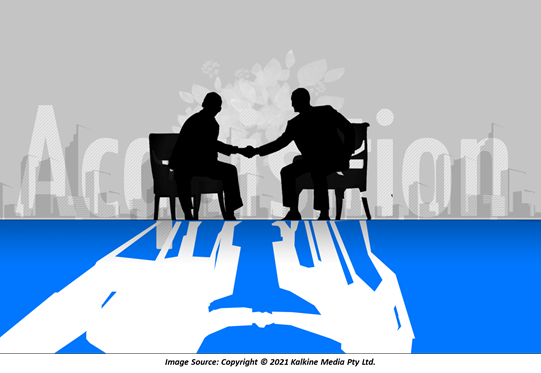 Read More at What does Blackspur Merger Mean for Calima Energy (ASX:CE1)?
The merger will create a mid-tier, ASX listed firm with robust cash flow from highly economic oil assets that have been under-capitalised over the recent years. Given the expertise of the Blackspur team, the merger will also build a foundation for the potential development of the huge undeveloped resource portfolio in the Montney region held by Calima.
The Company has garnered firm commitments to raise A$37 million of funds and anticipates closing the acquisition transaction by the end of April.
Do Not Miss: Calima Energy moves a step closer to Blackspur merger, eyes relisting on ASX
As per Calima, Blackspur's low-cost oil-producing assets offer exposure to mounting oil prices and recurring cash flow stream. Besides, the major resource base of the Calima Lands provides upside to burgeoning oil and gas prices in addition to the LNG development in Canada.
What Does the Future Hold for Calima?
Calima's current strategy is to finalise the merger with Blackspur and boost production from Thorsby and Brooks assets to over 5,500 boe/d by December 2022.
Also, the Company intends to continue developing its Montney acreage position via a funding arrangement or strategic partnership, besides eying Final Investment Decision for project development within the coming 18 months.