Summary

Platina Resources is in the final stages of planning a geophysical program at the Xanadu project.
The planned geophysical campaign will include induced polarisation and electromagnetic programs to define gold drill targets.
The Xanadu project boasts immense potential, with the number and width of economic-grade drill intercepts, not followed up with a systematic exploration campaign.
Platina Resources Limited (ASX:PGM) is all geared up to take its exploration efforts up a notch at its 100%-owned Xanadu gold project, which sits within the Ashburton province of Western Australia.
In a significant update on 28 July, the Company announced that it is in the final stages of planning a geophysical program, which would define drill targets at the recently acquired Xanadu gold project.
ALSO READ: Platina Resources' (ASX:PGM) Xanadu Gold Project set to enter exploration phase
Platina plans to undertake induced polarisation (IP) and electromagnetic (EM) programs, with the survey work anticipated to commence in the next three to four weeks.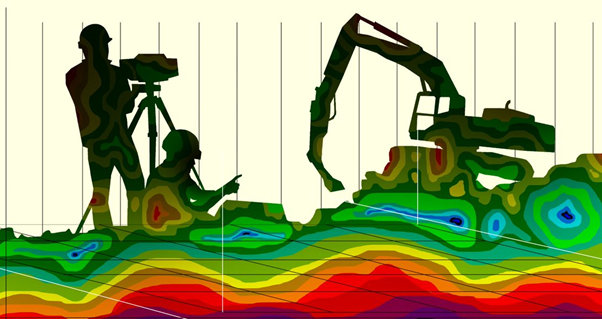 Source: Copyright © 2021 Kalkine Media
With this backdrop, let us look at the program details and the project's robust potential, validating Platina's plan to expand the resource inventory.
GOOD WATCH: Expert Talks With Mr Corey Nolan - Managing Director Of Platina Resources
A Snapshot of the Geophysical Program
The planned geophysical survey will be undertaken in the north-west of the tenement to target a 12-kilometre section of the Duck Creek Dolomite where it is affected by the Nanjilgardy fault zone and its splays.
The survey builds upon the recent collation of historical project exploration data into a single robust database. The data from the past undertakings at the project comprises a significant volume of historical mapping, geophysics, surface geochemistry, and drilling information.
The Company's strong geological data set would ensure that exploration and drilling programs remain highly targeted and cost-effective.
ALSO READ: Platina Resources (ASX:PGM) continues WA gold quest with developments at Challa and Xanadu
In addition to the reprocessing of airborne magnetics data, the Company is also gathering strong understanding of structures and host rocks, said Platina Managing Director Corey Nolan.
He added that the planned geophysical survey would assist the Company to directly identify the target gold and sulphide mineralisation at depth for drill testing.
Xanadu holds tremendous development potential
Xanadu has immense appeal due to the number and width of drill intercepts of economic grade, which have never been followed up with a systematic exploration campaign.
Source: PGM Website
TO Know More, Read: Platina Resources (ASX:PGM) buoyed up on completing acquisition of Xanadu gold project
Xanadu has also identified an extensive alteration system hosted within sediments and carbonates prospective for intrusion-related gold mineralisation. It is similar to that of the Telfer Gold Mine held by Newcrest Mining Ltd (ASX:NCM) and the Hemi discovery of De Grey Mining Ltd (ASX:DEG), said Nolan.
Moreover, the project demonstrates striking similarities with the Carlin gold deposits, located in Nevada (US).
Nolan added "Whilst we believe there is significant potential to expand upon the known oxide mineralisation, the longer term prize is targeting primary mineralisation within the alteration core of the system which has never been tested by historical drill programs."
PGM shares were trading at AU$0.080 on 29 July 2021 (at 10:53 AM AEST), up 1.265% from its last closing price.
ALSO READ: Platina Resources (ASX:PGM) in fine fettle with $19.5M exploration investment portfolio